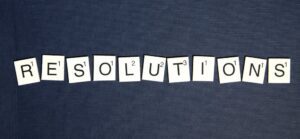 "This year, I resolve to…" New Year's Resolutions for some are a means to help people fill out their lives in positive ways. For others, resolutions can be like a weight on your shoulders. A reminder of what you didn't follow through with or still need to achieve.
Depending on how you frame your resolution and set up your goals can have a major impact on how you respond to them. Princeton Perspectives sought to find out what kinds of things locals are resolving to do in the New Year, speaking with people at Princeton Shopping Center, Marketfair Mall and downtown Princeton. Some, like Lucy Chase Tattoli of Plainsboro, are looking out for others.
"My resolution is for everyone to be kinder to each other," she shared.
Nuyen Lee Foon of Trenton is also looking beyond himself. He makes annual resolutions but says he's really making them for his wife and to teach his children about having goals.
"I always try to do something different in the new year, but it doesn't happen right away," Foon explains. "Something like cleaning out the garage. It's just not a priority, so I end up putting it off."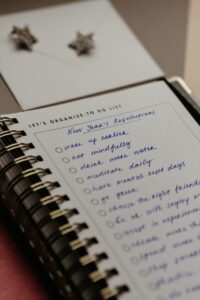 For most, however, the resolutions people make are personal goals. Nathan Quinn of West Windsor says, "My resolution is for this year to be a better me" and William M. Pierson of Trenton admits, "I'm 51 and I still have a problem with my temper. I need to better control it."
Tania Lambrozo, the Arthur W. Marks '19 Professor of Psychology at Princeton University, has written a lot about resolutions – how to make them and how to keep them. For resolutions regarding self-improvement, she explains in the blog 13.7 that focusing only on what you can change about yourself is not always the right perspective to promote follow-through.
"One of the most effective ways to change behavior is to focus, instead, on how you can change your social and physical environment to help bring about the change you want to see in yourself. The ultimate goal is still about you and your behavior, but the target of immediate intervention becomes your environment instead."
That is good advice for Plainsboro resident Sue Tattoli who said, "Every year I try to be healthier, to get more exercise in." It's suggested that if Sue commutes to work, perhaps she can find a gym that is on her route home instead of past her house, as she is more likely to exercise if she makes it convenient to do so.
And here are some other tips. The American Psychological Association, in Making your New Year's Resolution stick, has suggested there are 5 things to consider:
Start Small – don't try to jump all in at once. Taking bite-sized steps to reach a goal makes it more likely you'll get there
Change one behavior at a time – You may have more than one resolution in mind but focus on one at a time. Trying to tackle too much at once can be overwhelming.
Talk about it – if you share your efforts with others, such as teaming up or going through the steps together, there's a greater chance of success.
Don't beat yourself up – you may have a misstep along the way, but you don't have to scratch your goal because of it. Just get back on course and keep moving forward.
Ask for support – if it all starts to feel like too much, you can always seek professional help to get you through and find attainable ways to reach your resolution.
The goals people set are sometimes short term, like that of Omar Gibbs who lives in Lawrenceville. "My resolution is to do better in life," he stated. "Hopefully I graduate this year from my university and I can find a job in my field, accounting."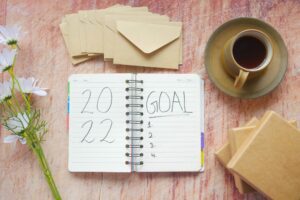 A suggestion by Professor Lambrozo in a 2017 MPR News article still holds true today, that while goals to be accomplished in the coming year can be great, perhaps there are grander things to consider as well.
"New Year's resolutions are often focused on the self — with dieting and exercise topping many people's lists. But looking a century into the future can change that focus from the self to future generations. For me, that highlights climate change and inequality as deadly problems of today, and science and education as crucial long-term investments."
Recently, East Windsor resident Ron Frank walked by a piece of artwork he made that's sitting in the window at Whole World Arts. He pointed at Molly, the robot-looking piece he made out of spare electrical and plumbing parts. "It makes people smile," Frank said. But when it comes to resolutions, this artwork is only the beginning of a long-term goal he has.
"I'd like to make people more aware of art."
And so, his piece in the window of the store at Marketfair is helping to achieve that goal. Perhaps, Jessica Cavanaugh of Hamilton will help him reach it, too. She recently started a portrait business and is hoping to turn it into a full-time career. In addition, she resolves to "be more involved in the arts community here."
If art isn't your thing, perhaps there are other ways the Princeton-area can help you start the new year right. "I just found my new favorite space, Tipple & Rose," recalls Sue Tattoli. "I walked in needing self-care and now I plan to go whenever I need a little."
Others we spoke to are also hoping to take better advantage of what Princeton offers. Getting downtown more to eat out, volunteering more by helping with community clean-ups and getting a well-paying job in town were a few localized resolutions people shared. Princeton resident Roma Johnson wants to hear more of the local music scene.
"I love the music in Princeton! The Christmas concerts are fabulous, whether at All Saints' Church, Small World Coffee, Princeton University. Anywhere," she exclaimed.
For Scott Pearce, who is from the west coast but has lived here temporarily, the new year isn't giving him more time to experience Princeton, but maybe the future will.
"I've been at the Institute for Advanced Studies for a few months. I'm headed up to New York now, but I'd love to come back!" he notes.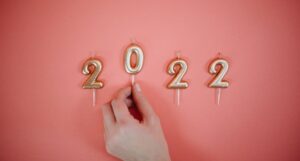 As we approach the final weeks until the ball drops for 2022, which resolutions have had the most meaning and impact on you? Email us your Princeton-related resolutions and we'll include them in Perspectives Revisited next month. Hopefully seeing them published will give you greater momentum to follow through!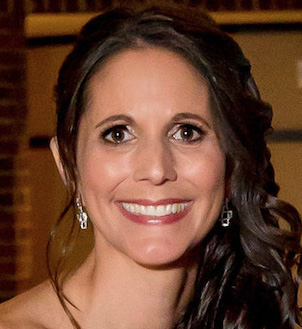 Lisa Jacknow spent years working in national and local news in and around New York City before moving to Princeton. Working as both a TV producer and news reporter, Lisa came to this area to focus on the local news of Mercer County at WZBN-TV. In recent years, she got immersed in the Princeton community by serving leadership roles at local schools in addition to volunteering for other local non-profits. In her free time, Lisa loves to spend time with her family, play tennis, sing and play the piano. A graduate of the S. I. Newhouse School of Public Communications at Syracuse University, Lisa was raised just north of Boston, Massachusetts but has lived in the tri-state area since college. She is excited to be Editor and head writer for Princeton Perspectives!