Welcome fresh energy into your home this new year, 2021! Spending time in your home can be a place of refuge and renewal. Your home is your chance to create a space that uplifts you and represents your personality!
One of the best ways to bring cheer and health into your home is by introducing house plants to your environment. Plants work on so many levels. First, they are beautiful to look at, but more importantly, plants help with the air quality in your home since they provide oxygen. You may think you don't have a green thumb, but that is not true. There are numerous sources on the internet where you can learn about great, low maintenance house plants. The simple key is knowing how your home is oriented toward the sun–which rooms face north, east, south, or west. This information is fundamental to plant survival, since certain species require specific light levels to thrive. Once you know your light source, you can search for low-maintenance plants for that particular location. Scientific studies based on Biophilia interior design show that having plants and sunlight in a room can better heal those who are sick. The studies also show an increase in positive moods and the air quality is better for your health. If you are new to plants, try bringing one into your family room or put a plant on your desk, and see how that plant makes you smile. Do not forget your bedroom; many plants help with sleep and allergies. I often pick up a healthy, flowering plant at McCaffrey's or Wegmans. However, if you would like some expert advice, the people at Viburnum Designs in Princeton can help you select the right plants for your home.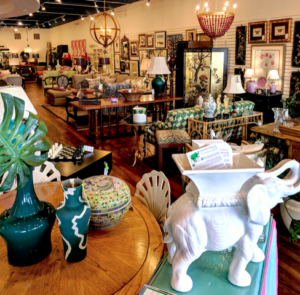 Consigning your furniture is a great way to change up your room without breaking the bank!  Maybe you have a piece of furniture that no longer serves you well. Don't keep pieces of furniture or home accessories that do not represent who you are in this present day! The best part of updating your room by eliminating a piece or two and adding something new is that it invigorates you and brings joy to seeing that special piece you selected for yourself or your family. I have worked with Cindy "CJ" Johnson from Elephant in the Room Design, (located in the North Princeton Shopping Center near the Princeton Airport), to help my clients consign quality furniture and home décor, making way for new items that reflect who they are now. Elephant in The Room Design has new furniture you can order as well. In addition to furniture, consider swapping out table lamps, adding a fresh piece of artwork, or accessorizing your interior space with ceramic vases that capture your fancy. We personally go through transitions in life; simple decor updates can help your home environment keep pace with those changes!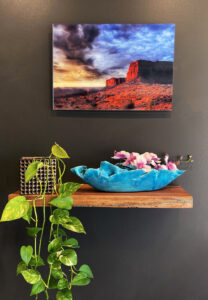 Another way of bringing joy into your home this winter is to put up photos, and a great way to do that is with something called a floating shelf. We all have untold numbers of photos in our phones—pictures of friends and family, pictures from trips, pictures of beloved pets, pictures that evoke all kinds of cherished memories—but once taken, we rarely look at them. Wouldn't it be much more fun to put them up on the walls of your home? It's easy to print a picture on photo stock and frame it. Then, instead of hanging them in the traditional manner, put your framed photos on what is known as a floating shelf. Floating shelves are called that because they have no visible support under them. Besides the visual appeal of such a fixture, floating shelves are a great option for displaying your pictures because you can so easily add more pictures to the shelf, or swap them out, as the urge strikes you. You can also add plants and any other joy-filled memorabilia (just don't overload the shelf!). I have done this type of wall decor for my clients through Jim Lee from Image Arts in the Princeton Shopping Center off Harrison Street. Jim makes wonderful custom floating shelves in beautiful finishes and in whatever size you need. Image Arts can also print your images in a multitude of sizes and finishes, if you want something more than what you can achieve with your home printer.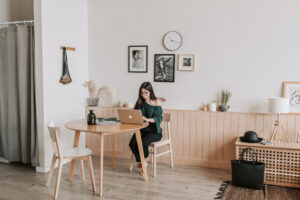 Lastly, you may want to consider dedicating a room, or at least a permanent space, to Zoom calls. For the past nine months, we have spent a great deal of time on Zoom, and it will undoubtedly continue to be a part of our lives from this point forward. Consider dedicating a room for that purpose, preferably one with a door so that you can close it off to the pets and family members that sometimes wander through the background during your calls. Look for an underutilized place in the home, like a formal living room, guest room, or the basement. Whether or not you have a dedicated Zoom room, do look for a space where your background can be a solid-colored wall; light earth tones are good for this purpose. Add a couple of pieces of quiet artwork. A few floating shelves with some succulent plants would be a great addition to your background wall! Thus, a pleasant, non-distracting Zoom background can still represent who you are as a person and a professional.
Home has always been our haven. These days, we are spending more time than ever in our home. At the same time, Zoom allows more people to glimpse into that world.
Here, at the beginning of 2021, bring that haven up to date so that it will support you with positive, continually renewed energy!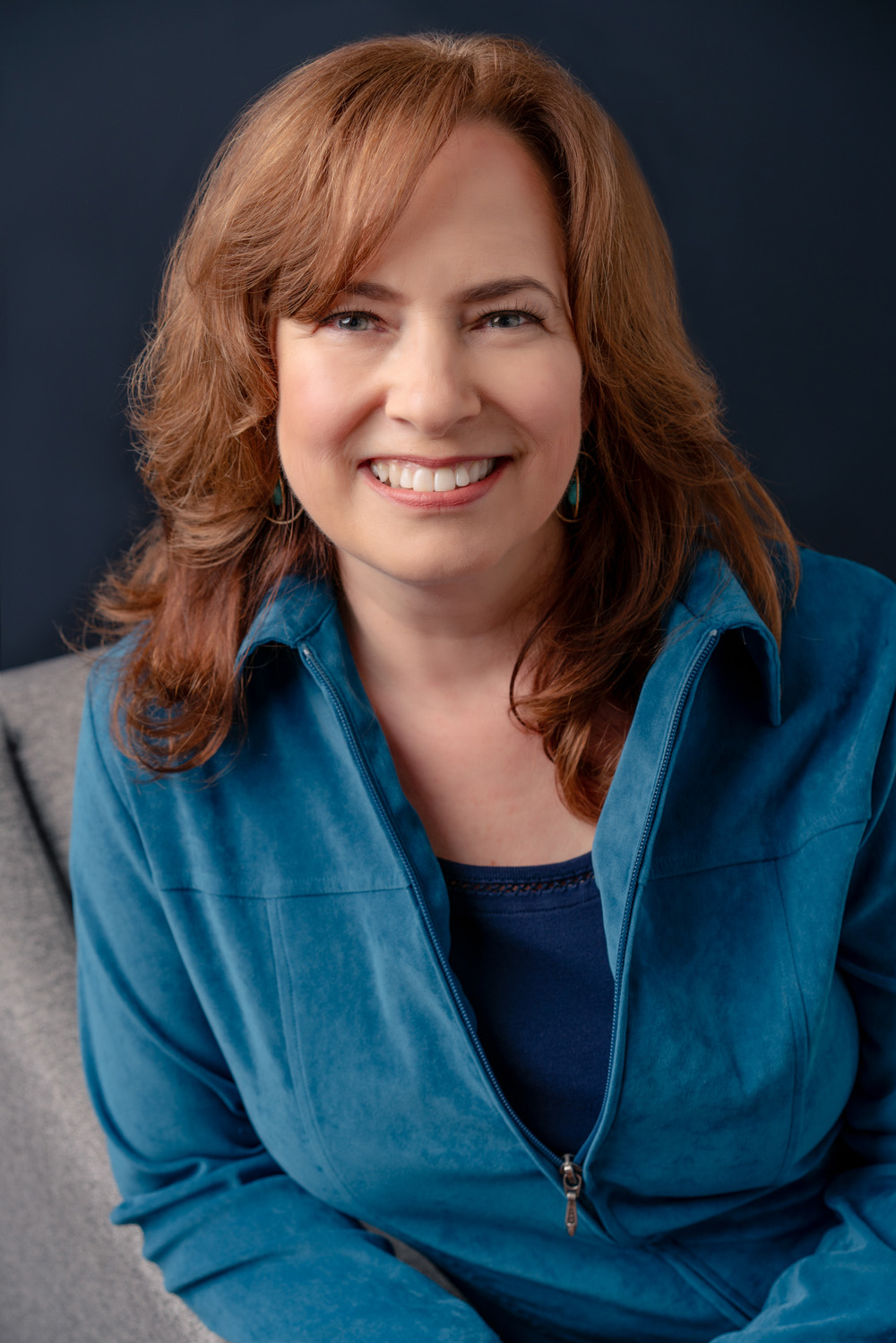 Linda Madani, ASID, is a full-service interior designer with 30 years as the successful owner of Madani Interiors. Working in residential as well as commercial spaces, she takes pride in matching her talents to the particular needs of the job. In recent years, Linda has made a specialty of Aging In Place. Her knowledge of ADA and design principles specifically attuned to the needs of seniors has made her a leader in her community in this burgeoning field.