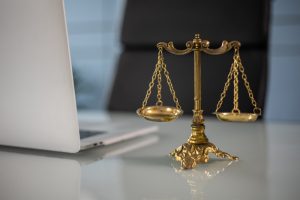 Seldom in life is everything cut and dry. Life is often more of a balancing act. Trying to pit wants vs. needs, help vs. harm, others vs. yourself. I could go on, but I think you get the point. Especially after last week's elections, which saw some voting in an effort to get what they want while others were voting to prevent what they don't want.
This month's Princeton Perspectives sorts through some of these ideas in Finding the Right Balance, Around Town and in Life. Everyday decisions, from how to put together your Thanksgiving meal to how Princeton should put together its Master Plan, involves balance.
Before we get into the new information, take a look at our Perspectives Revisited, which shares about the latest aid Princeton is receiving to help with continued recovery post pandemic and offers details on which local NJ Hall of Fame nominees just got inducted.
For this issue we asked several locals if they were planning for the future of the Princeton area, what would they like to see? From shopping to eating, layout and more, local residents shared their thoughts, which you can see in our Pulse of Princeton video.
Next week, people across America are going to be celebrating Thanksgiving. So, How Do Locals Balance Flavors, Food and Guests at the Thanksgiving Meal? We wanted to know what people in our area prefer. Chefs and local eatery owners provided some insight to compliment the thoughts and feelings many locals provided us. This article will get you hungry and might also provide some good ideas for your Thanksgiving meal, too!
Sadly, what's meant to be a joyous time can also be a stressful time if you're the one putting it all together. To help, try to plan ahead, cook in advance and let whatever happens, happen. Sometimes it's just managing stress but it's no secret the pandemic has taken a toll on the mental health of many. The good news is that people are talking about it and trying to be more proactive with help. This goes for our schools as well. How Princeton Public Schools are Reacting to Student Mental Health vs. Workload Stress details some of the reactive and proactive things the district is doing for students, both throughout this remaining school year and into the future.
Looking at the future is what the municipality of Princeton has been trying to do this year as it works to rewrite the Master Plan. A guide for planning various aspect of municipal life, those in charge have to balance people's desires with what the roadways, buildings and more have dictated are needed. Creating a Master Plan that Balances the Needs of All Involved delves into what the Master Plan is, its history and how officials are working to balance everyone's desires and move it forward.
Speaking of a plan, is it possible to know when to list your house or buy a new one? Many don't have a choice, as a job or school may dictate the need to move. This year, we're nearing a possible recession, inflation has skyrocketed and mortgage prices have gone up. How does this all affect the balance of sales vs. purchases of homes in town? How Balanced is the Princeton Real Estate Market? tells us more.
The articles have range, but we hope they provide some balance between your interests, what's happening around town and a desire to educate you on things you might not have even been aware of.
Finding the right balance isn't always easy, and it often takes work. But it can be rewarding. We hope you'll reward yourself this Thanksgiving by spending time with those you love, eating foods that bring you joy and taking some time for yourself (maybe even some time to read through this entire issue!).
Our readership has been growing each month, and that's in part thanks to you. Please continue to forward the latest issue, talk about our articles and know that no matter what, Princeton Perspectives is here to provide all sides to a story, in an unbiased way, to enlighten and educate our community. We hope we're writing about what matters to you.
Happy Thanksgiving!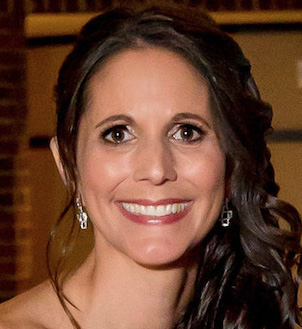 Lisa Jacknow spent years working in national and local news in and around New York City before moving to Princeton. Working as both a TV producer and news reporter, Lisa came to this area to focus on the local news of Mercer County at WZBN-TV. In recent years, she got immersed in the Princeton community by serving leadership roles at local schools in addition to volunteering for other local non-profits. In her free time, Lisa loves to spend time with her family, play tennis, sing and play the piano. A graduate of the S. I. Newhouse School of Public Communications at Syracuse University, Lisa was raised just north of Boston, Massachusetts but has lived in the tri-state area since college. She is excited to be Editor and head writer for Princeton Perspectives!