Finding the Right Balance, Around Town and in Life
ISSUE #33 – November 15, 2022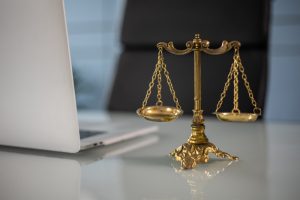 Seldom in life is everything cut and dry. Life is often more of a balancing act. Trying to pit wants vs. needs, help vs. harm, others vs. yourself. I could go on, but I think you get the point. Especially after last week's elections, which saw some voting in an effort to get what they want while others were voting to prevent what they don't want.
This month's Princeton Perspectives sorts through some of these ideas in Finding the Right Balance, Around Town and in Life. Everyday decisions, from how to put together your Thanksgiving meal to how Princeton should put together its Master Plan, involves balance.
Before we get into the new information, take a look at our Perspectives Revisited, which shares about the latest aid Princeton is receiving to help with continued recovery post pandemic and offers details on which local NJ Hall of Fame nominees just got inducted.  Read more…
Perspectives Revisited
In May, we shared in the article Local Connections of NJ Hall of Fame Nominees in the issue Reaching Higher – Princeton Neighbors Making an Impact Locally and Beyond about the people from our area that were being considered for induction into the NJ Hall of Fame. Well, two of them were inducted last week as part of the 14th class of inductees. Ralph Izzo, most recently Chairman, President and CEO of Public Service Enterprise Group (PSE&G) and Dorothea Dix, responsible for the first mental health facilities in America, are now both NJ Hall of Famers. In addition, construction has begun on a 10,000 square-foot complex at American Dream that will provide entertainment and learning, through exhibits and attractions about the the more than 200 NJ Hall of Fame inductees and the contributions they've made.
In 2020, we shared many stories about funds and grants that had been provided both locally and from the government to help businesses and residents get through the pandemic, for example in the article In the Face of 2020 Princeton Stands Tall in the issue How has 2020 Shaped Princeton? Now, nearing the end of 2022, funding from the American Rescue Plan Act (ARPA) is helping municipalities to provide for the health, social services and transportation needs of older residents, veterans and those with disabilities. Princeton received $6,057,088 from the Federal government directly. In addition, it has the opportunity to submit proposals to Mercer County, which has opted to allocate $3million that it's received from ARPA to help out its municipalities.
The Pulse of Princeton: If you were planning for the future of the Princeton area, what would you like to see?