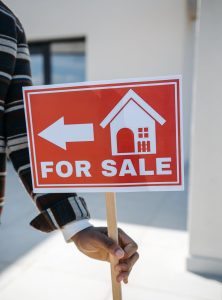 In real estate language, market balance is achieved when absorption rate is 7 months. Absorption rate is defined as the ratio of currently available homes for sale over the number of homes that have gone under contract in the previous 30 days. A ratio of 7, for example, means that at the current rate of sales, it would take 7 months for all the available inventory to be absorbed. At that point in time, prices are expected to remain constant, balanced, not increasing nor decreasing. When the absorption rate is below 6, it is considered a sellers' market with prices increasing and when it's over 8, a buyers' market and prices decreasing.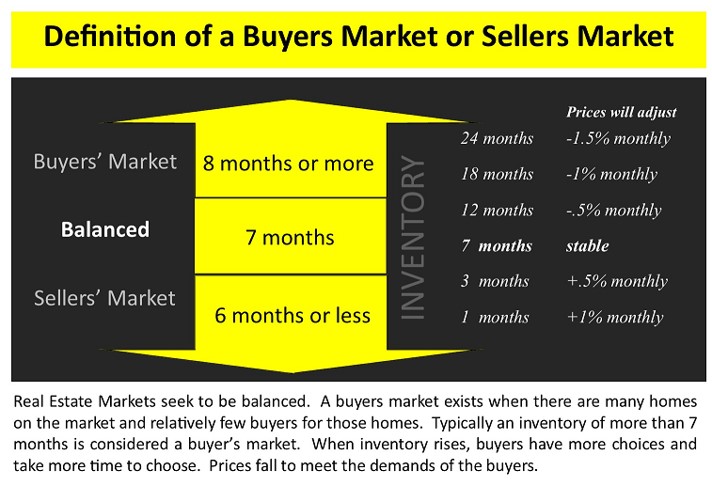 Balance is hard to maintain because various forces tip the scales at any point in time. Absorption rates are very dynamic because markets can be split over and over, from global to local and even further into micro-markets by specific neighborhoods, price points or types of property.
Some real estate trends are predictable. For example, people prefer to move in the summer because that's when they can take time off to move and settle in a new community before new schools or jobs begin. Homeowners start calling us at the beginning of January to inquire about ways to prepare their homes for sale while people relocating start asking questions about neighborhoods, home prices, schools, commuting times, etc. The cycle continues with a build up of new listings in March through May and increase in purchase contracts May through July. Movers are quite busy during the summer months through Labor Day and then we all take a break during the quieter fall season till the end of year.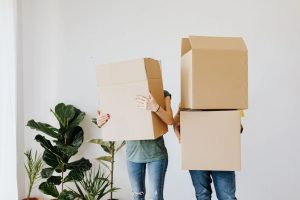 Covid broke all rules and like in many industries, shook everything off equilibrium. The immediate reaction once the pandemic was announced was shock. Anyone who hadn't sold, took their home off the market and dealt with the virus. But after 2 months, we started getting calls from people fleeing NYC in search of more space. Vacant homes were the first to sell or rent. Then people started buying bigger homes to accommodate their families working and studying from home and little by little, the inventory of homes for sale started to dwindle, pushing prices up. Opportunities for people with second homes released some inventory, which was quickly absorbed, and prices continued to rise. Sellers saw multiple offers within hours of listing and the market was heavily tilted towards a sellers' market. Buyers sometimes bought sight unseen, either because of health risks, or because there was no time to visit and make a quick decision. Buyers gave up inspections and were able to secure low interest rate mortgages, as well as their savings accumulated with secure jobs and less spending on leisure and travel.
Even with vaccines, the year 2021 remained far from typical, with many markets seeing high prices, bidding wars, and lightning-fast sales. Potential buyers remained frustrated by the lack of houses and the speed of sales and started to compromise. Homes that had not sold in years, due to less desirable locations or conditions, suddenly found buyers. Pandemic uncertainties and an extended sellers' market kept prices elevated in most markets.
2022 began strong, fueled by interest rates that remained at near historic lows. As rumors swirled of interest rate hikes due to rising inflation and as people started to go back into physical offices, the buyers' mentality switched quickly to "wait and see," hoping real estate prices would go down.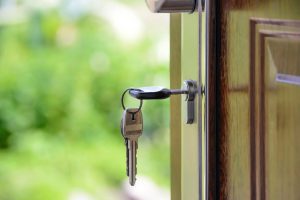 And things did change…inventories began to open up a little more, giving buyers more opportunities to find properties in a wider area of locations. A slight correction this past summer was not enough to tip the balance; the climate in NJ remained firmly a sellers' market. Housing inventories throughout the Princeton area remained very low when compared to previous, pre-pandemic years, particularly in the most desirable locations and those in the best condition. What has changed is the frenzied pace of the market, which has calmed. Buyers are still very motivated and interested but they have more choices, so they are less rushed and consider more factors before jumping into a purchase. For instance, buyers are no longer willing to waive home inspections and are asking for more concessions from sellers. With a lower number of showings and offers, more negotiations are taking place. This is a change from earlier in the year, when escalating bidding wars were the norm throughout the area. Nonetheless, the real estate market in Princeton remains very localized with considerable demand. As we approach the final weeks of the year, the increase in mortgage rates is limiting budgets and financing options for some buyers. In some cases, they are pulling out completely and are finding that rental options are also limited and expensive.
The reality is that Princeton real estate has not been balanced as per the above definition for many years. In 2018 and 2019, absorption rates of 3-4 were the norm with about 100 homes for sale to start the Spring season. At the beginning of 2022, the absorption rate was below 1 and now, as of the end of October, we are back to about 3. Average Days on Market (DOM), another indicator for market stability, has started to reach previous levels. The pendulum has definitely shifted but the real estate market remains in favor of sellers.
Chart for all homes in the town of Princeton

Will the latest interest hike by the Fed stop people from buying real estate? Probably not. Our area continues to provide great schools, communities, and access to jobs. Buyers who are borrowing are planning to refinance when rates go down and those that have cash, purposely are buying real estate to hedge against inflation. Market balance is not the target… predictable activity is the goal.  Everyone just wants to get back to normal.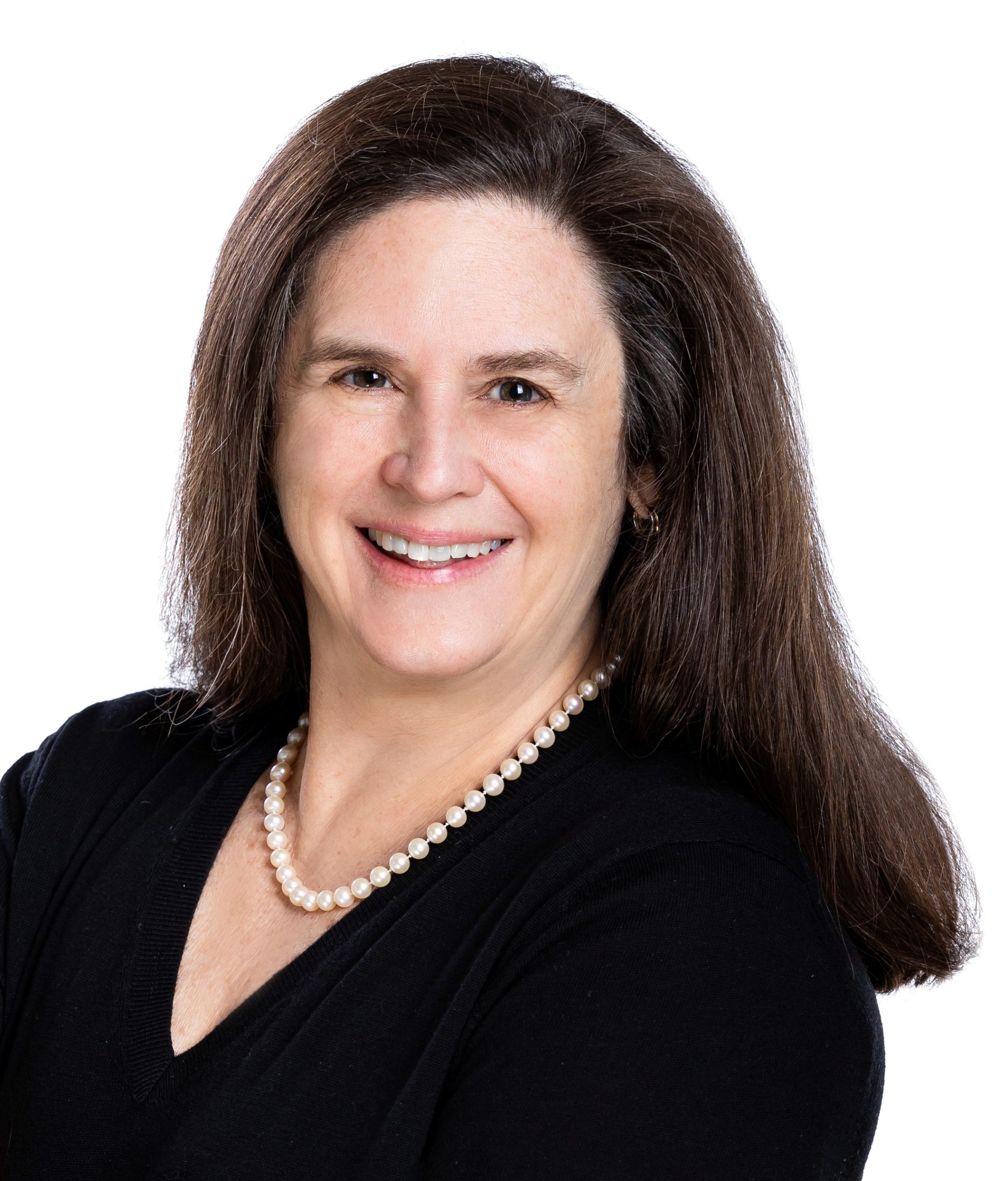 Beatrice Bloom moved to Princeton in 2000 with her husband and three children who attended Princeton Public Schools K-12.  She just celebrated her 20th anniversary working in residential real estate and loves to bump into her clients in town. Her first weekly "Let's Talk Real Estate…" column appeared in Town Topics on November 6, 2006. She is a supporter of Housing Initiatives of Princeton, Home Front, Littlebrook School, Princeton Public Library, The Jewish Center and 101: among other organizations.  During the pandemic, she learned how to play Bridge and Mahjong and in her down time, you can find her playing Pickleball.