Princeton, NJ March 12, 2020 was a very different place than Princeton, NJ March 12, 2021. On that day one year ago, children attended a full day of school (albeit most cleaned out their lockers upon leaving), most grown-ups worked a full day at the office and hordes of people ran to the supermarket to stock up before we went into mandatory isolation. The governor had just signed an executive order, and many were filled with fear and concern. None of us could have predicted a year later we would still be avoiding crowds, wearing masks and waving hello to others from a distance.
That very same week, on March 17, 2020, Princeton Perspectives posted our first issue. Amidst the panic, we were able to share the current situation with one principal's reaction to COVID, and every month since, we've gone in-depth to cover what matters and provide you with an understanding and appreciation for the happenings, people and places around our town.
This month, in COVID – A Year In. The Local Realities, Princeton Perspectives takes a look at what the situation has really been like for Princeton, and the people and places most affected by the pandemic.
Each one of us has a story, no one is unaffected. To hear what others have gone through, watch the Pulse of Princeton video. You'll learn from several locals how the past year has changed them.
There has been a lot of information and misinformation about the impact the virus has had in Princeton. Who had been affected the most? Is it our long-term care facilities? Our schools? A Year Later, the Full Picture of COVID in Princeton investigates the situation to bring you an all-encompassing account of how our town has fared and where we stand today.
For some, COVID-19 took loved ones. For others, sickness struck and changed their lives. Four Princeton residents were brave enough to revisit their experiences and share them with you. After a Difficult Year, Reflections from Princeton Pandemic Survivors tells their stories.
Amongst all the sorrow and pain, is the beacon of hope. This unprecedented pandemic brought forth an array of scientific discoveries and creations. In Princeton-area Scientists Help Fight the Pandemic Battle, we demonstrate some of the ways our local science community has heeded the call and is helping us to curb this pandemic.
Also helping in this fight are our Frontline workers. We thank them from the bottom of our hearts for all they have given and given up to protect and provide for our community. But what has it been like for them? Perspective from a Year on Princeton's Frontline is a first-hand account from one of Princeton's medical leaders. How did she manage being a doctor, a mother and a Princeton resident this past year? Read on to find out.
Last but not least we bring you Perspectives Revisited, our monthly opportunity to update you on stories from the past. It has been a year since the pandemic arrived, but unfortunately, it has had long-lasting effects.
Still, COVID cases have dropped in Princeton and every day more people get vaccinated. There is a feeling of optimism as the sun starts to shine more and warm weather ushers in. To that end, in April we will bring you Reinventions. Spring is a time for blooming, we'll share our local realities of what's blossoming here.
Thank you for going on this year-long journey with us. As always, if you like what you're reading, please forward to a friend. We aim to tap into what matters to Princeton and that means what matters to you. If you have a topic idea we're not covering, please email us here.
We look forward to sharing another year of honest journalism with you, and many more!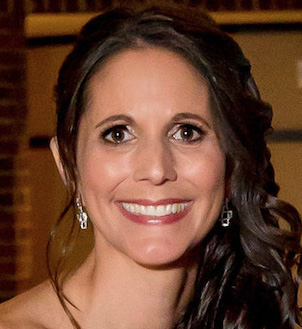 Lisa Jacknow spent years working in national and local news in and around New York City before moving to Princeton. Working as both a TV producer and news reporter, Lisa came to this area to focus on the local news of Mercer County at WZBN-TV. In recent years, she got immersed in the Princeton community by serving leadership roles at local schools in addition to volunteering for other local non-profits. In her free time, Lisa loves to spend time with her family, play tennis, sing and play the piano. A graduate of the S. I. Newhouse School of Public Communications at Syracuse University, Lisa was raised just north of Boston, Massachusetts but has lived in the tri-state area since college. She is excited to be Editor and head writer for Princeton Perspectives!