Good riddance 2020, hello 2021! Happy New Year, everyone!
Though the rollout is going slower than hoped, the COVID-19 vaccine is being administered, leading to some light at the end of a very long tunnel. If you haven't yet signed up, you can add your name to the New Jersey Vaccine Scheduling System and the Princeton Vaccine Waitlist to be notified when the vaccine is available to you.
Politically, 84% of Princetonians voted for and were looking forward to the inauguration of President Biden as the political entry-point for 2021. While that is still to come, the attack on the U.S. Capitol has brought up difficult feelings and proceedings. An unprecedented 2nd Presidential impeachment was not what anyone anticipated.
Still, as we work our way through the winter of 2021, there is a lot to look forward to. Princeton Perspectives hopes to help you do that by Kickin' Off a Great Year…the Princeton Way!
As momentum to start the new year, many people have focused on something to get excited about. In this month's Pulse of Princeton, we compiled varied ideas as people responded to the question "What is something new you plan to do in 2021?" Have you thought of something for yourself?
2021 is also the perfect time to finally take that class you've been thinking of! Whether you are looking to advance professionally, learn a new hobby or a new skill – stop putting it off. In Expanding Your Potential we give you the impetus to move forward, by providing you with ideas and resources to do so. There are many options right here in Princeton, and also within reach world-over.
Something else in easy reach are simple tools to help your children in the new year. If there's one constant comment heard lately it's "Enough!" We've all had enough, and our kids are certainly ready for their lives to go back to "normal." Until then, if the constant screens and Zoom classes are weighing on them, our guest author offers five distractions that are proven to help them destress in How to Inspire Your Children for 2021.
Perhaps it's you that's feeling uninspired. It's only natural, in the cold of winter during a pandemic to simply be out of ideas of fun things to do! Wintery Wonderings in the New Year offers some new and reimagined outings that you may not have thought of yet. Read on to spark some exciting weekend plans!
If your weekend is yet another repeat of last weekend and the weekend before, lots of staring at the walls of your house, maybe it's time to change up the view! New Year, New You: Home Makeover features simple ways that you can spruce up your home, make it more of a haven and give your Zoom partners something new to look at.
And don't forget to scroll to the bottom of the homepage to get the latest in Perspectives Revisited, our chance to provide you with updates on stories we shared in previous issues.
The fallout of a 2nd impeachment and the beginning of a new Presidency have impacts here in Princeton. Not to mention welcoming a new Mayor. There is lots to talk about in politics, so we'll bring it to you in the February issue of Princeton Perspectives.
Lastly, I leave asking you one favor. While we are delighted that our readership has grown incredibly over the past 10 months, we'd love to reach even more people. Please, forward this issue to at least one friend or family member. If they love it, ask them to forward it as well! And don't forget, if we're not arriving in your inbox you can sign up here to get the new issue when it posts!
Happy 2021!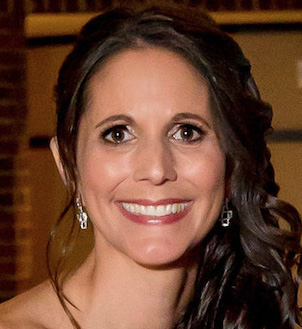 Lisa Jacknow spent years working in national and local news in and around New York City before moving to Princeton. Working as both a TV producer and news reporter, Lisa came to this area to focus on the local news of Mercer County at WZBN-TV. In recent years, she got immersed in the Princeton community by serving leadership roles at local schools in addition to volunteering for other local non-profits. In her free time, Lisa loves to spend time with her family, play tennis, sing and play the piano. A graduate of the S. I. Newhouse School of Public Communications at Syracuse University, Lisa was raised just north of Boston, Massachusetts but has lived in the tri-state area since college. She is excited to be Editor and head writer for Princeton Perspectives!