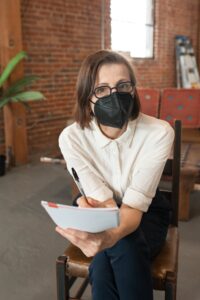 What if you repurposed the time you had used to commute to work and instead of working more hours from home, took a class that might teach you a new hobby? If you're a stay-at-home parent, and you find yourself home more now, would you feel better fulfilled if you engaged an hour a week in an academic course? Or how about testing out a new career, with an online certification class?
Most of us spent 2020 slowing down, sometimes feeling trapped at home. So, 2021 is the year to take hold of all of those things you've dreamt of this past year, or maybe even longer. There are many options in Princeton and beyond to expand your experiences and potential without making a major commitment.
With one of the leading academic institutions in our own backyard, it's natural to think of Princeton University. Its Community Auditing Program (CAP) offers a chance for area residents to learn from its esteemed faculty without being matriculated students. Regularly, more than 130 courses are offered on campus across 35 academic departments, bringing in 600-700 auditors per session. When COVID-19 forced University classes online, auditing went virtual as well.
"Participation in Fall 2020 semester was less than in prior years," explains Michael Hotchkiss, Deputy University Spokesperson. "More than 400 auditors registered for 87 virtual courses in the just-ended semester. We have heard anecdotally that participants enjoyed the virtual classes in the fall semester."
Unfortunately, registration for this spring's virtual auditing program is already closed. If attending courses at Princeton University is on your to-do list, you may have to wait until fall to do so (registration for Fall 2021's Community Auditing Program begins June 1st).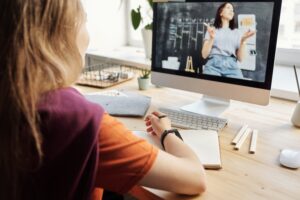 However, there are other opportunities to learn from Princeton University educators right now. 25 Princeton University courses, ranging in topic from "Bitcoin and Cryptocurrency Technologies" to "Paradoxes of War" are available online and open to everyone through the platforms Coursera, EdX or Kadenze. To fit your lifestyle, many of these courses can be done at your own pace. If you are simply looking to expand your mind, the courses are free to audit. However, for a small fee, you can often earn a University-backed certificate of accomplishment, which may help you professionally (note, unlike these online courses, CAP courses do not offer certificates). Companies also purchase certificate options to many of the offerings on these online education platforms for their employees to advance, so if you're interested, you should ask your employer before enrolling.
The wonders of the internet also provide you the chance to learn from other non-local, world-renowned universities. For example, of the 3,100 currently active courses on Coursera, 32 are being offered by Yale University. Ian Shapiro, Yale's Sterling Professor of Political Science, offers his intro course Moral Foundation of Politics on Coursera. To make it more engaging, he hired actors to portray students and he interacts with them in the lecture videos he posts online. Unlike most Coursera classes, he also offers his students virtual office hours.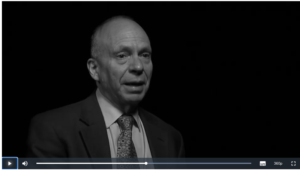 "My Teaching Assistant (TA) and I set up chatrooms in the course. Students can go into discussion forums and talk to one another. My TA would look at the chatrooms and then summarize the chatroom questions for me, which I would then answer, record on video and post for the students," Shapiro shares.
Since 2016, nearly 150,000 people have enrolled in this course and student engagement is now 400% higher than before the pandemic. And more people are completing courses, too. Coursera had a 2% completion rate for most courses pre-pandemic, now it is 17%. Additionally, you'll be learning with people worldwide.
"What I actually like most of all is the international dimension. A lot of the emails I get are from India, Latin America, people saying that where they are from, it's this course or no course," Shapiro explains. "So, the way we make top American courses free worldwide to anyone that has a cell phone – that's the feature of it I like most."

Beyond these platforms, the pandemic has also made other international academic offerings accessible for 2021. Is Oxford on your bucket list? No problem! As a direct response to the pandemic, University of Oxford created Weekly Oxford Worldwide (WOW). The program launched last October with 787 students, from 74 countries and is a mixture of 10 recorded lectures and 10 live sessions, all online. Unfortunately, WOW Course enrollment has already closed for the upcoming session, but don't dismay, as sessions will open for later this spring and again for summer. Oxford also offers over 100 online short courses, many of which still have openings that you can take now.
"Our short online courses are asynchronous – there are no 'live' meetings. The interaction takes place in online forums," details Gail Anderson, Head of Communications and Marketing for Oxford University Department for Continuing Education. "The asynchronous nature of these means that people can take them from anywhere in the world, and study at whatever time of day it suits them."
So, the Eastern Time zone here in Princeton will accommodate just fine! There is a fee to enroll in these Oxford classes, and you can additionally opt to earn credit and receive a certificate of completion.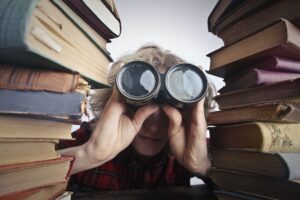 In our time zone, did you know that nearly 200 courses are also being offered for the upcoming session of Princeton Adult School? The courses, traditionally held in person at Princeton High School, are now mostly offered via Zoom and other online formats, allowing you to dabble in that hobby you always talked about, learn the language for the country you dream to visit or advance your skills to become more appealing in the job market. The virtual nature also enables Princeton Adult School to utilize top educators from all over the country, and for your former roommate in California to sign up with you! The topics cover nearly every interest.
"Our bridge classes and our beginning language classes in French and Spanish usually sell out. Last semester everyone wanted to doodle, draw and paint," shares Princeton Adult School's Executive Director Anne Brener. "Photography classes fill up and bead weaving, people want to do things with their hands."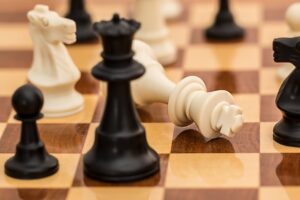 Princeton Adult School's offerings range from fun and entertaining to fully immersive and career-advancing. The Queen's Gambit has created an appetite for chess, so Princeton Adult School partnered with nationally ranked Chess players at Princeton University to teach a new class this spring. Olsson's Fine Foods, from Palmer Square, will drop off or ship supplies to enable you to take part in "Mozzarella-Making at a Distance" or one of their other cheese-making classes. And if you're looking for LinkedIn strategies, how to pick a foolproof password or how to work from home more efficiently, there are courses for that, too.
"We have a whole area on business and technology," adds Brener. "Knitting, crocheting, good art courses, literature and writing – some people are looking at it to use professionally and some people just want to write."
34 different art classes are also being offered for spring, mostly online. But if you yearn to get together and be outside, there is watercolor painting to be held at Hinds Plaza, following CDC guidelines.
If the artistic part of your brain is yearning for inspiration, arts opportunities are vast in our area. After offering a plein air oil painting class outdoors last year, West Windsor Arts Council may offer some outdoor options for spring. At this point, a variety of classes for all skill levels including painting, drawing, gentle yoga and poetry writing are currently planned to be virtual and are registering now.
There are also numerous classes at the Arts Council of Princeton (ACP) where adults can engage artistically, with both virtual and small group, in person classes being offered.
Despite the pandemic, the desire has grown for in-studio ceramic classes. So, they have been expanded to offer more open studio time to hone skills developing wheel-throwing and hand-building techniques.
"In-person ceramics classes follow all COVID-19 safety guidelines," notes Melissa Kuscin, Programming/Marketing Director for Arts Council of Princeton. "Wheel throwing stations are set at least 6 feet apart to ensure social distancing, class size is limited, materials are not shared, and masks are required at all times. Students are assigned a station for the duration of the semester and all surfaces in the studio are cleaned with industrial-strength disinfectant after each class."
In addition to ceramics, ACP hosts many painting and drawing classes. It also offers a chance for other artistic endeavors into writing, children's book illustration, fiber arts, sewing, even Flamenco dancing.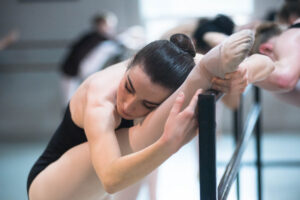 Expanding your potential is both mental and physical. For more dancing opportunities, one could also explore classes at Princeton Ballet School. With enhanced air purification systems in its facilities and social distancing and mask requirements, the school's Open Division offers in-person classes for those ages 13 and older. You could start as a beginner in ballet or enter in an intermediate or advanced class. There are also offerings in modern, BioMechanics and CardioBallet. Small in-person and virtual class options are available, too.
"We have something for everyone," says Julie Diana Hench, Executive Director of Princeton Ballet School and American Repertory Ballet. "If you are age 3 to 103, you can choose from a variety of classes, featuring outstanding faculty, live music and flexible schedules."
If you like the arabesque, you can enjoy it in ballet class or learn about other creatures that stand on one leg! Though the pandemic has limited some opportunities, learning about the creatures and plants that surround us continues at The Watershed Institute in Hopewell. A two-part Zoom and in-person class about Owls was offered last week and will again take place in February, and a four-session course about eco-poetry begins later this month.
Whether your interests lie in nature, the arts, academics, technology or beyond, the in-person and virtual worldwide opportunities in 2021 are endless. And thanks to the expanse of virtual learning, you could sign up with a friend from Chicago or your cousin from Houston!
Challenge yourself to take on one new thing, either for personal or professional gain. Your expanded mind will thank you.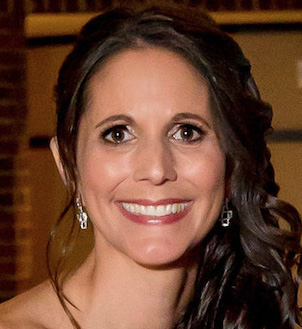 Lisa Jacknow spent years working in national and local news in and around New York City before moving to Princeton. Working as both a TV producer and news reporter, Lisa came to this area to focus on the local news of Mercer County at WZBN-TV. In recent years, she got immersed in the Princeton community by serving leadership roles at local schools in addition to volunteering for other local non-profits. In her free time, Lisa loves to spend time with her family, play tennis, sing and play the piano. A graduate of the S. I. Newhouse School of Public Communications at Syracuse University, Lisa was raised just north of Boston, Massachusetts but has lived in the tri-state area since college. She is excited to be Editor and head writer for Princeton Perspectives!