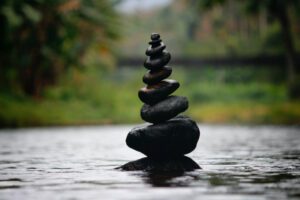 Has it been a bit challenging lately to find your calm? Chances are high you could name five people you know who have had COVID in the past month. It sometimes feels like it's spreading like wildfire. Despite the most careful following of safety protocols by some, they are getting it, too. Similarly, if you have money invested in the stock market, it can be harrowing to watch it hit new lows day after day, even if you take great care to invest responsibly.
These and many other things in life we simply can't control, no matter how careful we are. Yet, if you can't simply throw up your hands and throw caution to the wind, there are some things you can manage more than others. That's what this month's Princeton Perspectives is all about. In Finding Comfort and Healing in the Things You Can Control, we share multiple ways to find happiness, calm, better health and positive summer days with local perspectives on how to achieve them all!
What do your neighbors, schoolmates, friends and other locals do when they need a moment of calm? Watch this month's Pulse of Princeton to get tabs on the ways those around you are finding comfort and healing.
Did you know that music is scientifically known to release endorphins in the brain, which bring about a feeling of excitement? To help control your mood a little better, read Finding Joy and Comfort in Local Musical Opportunities and make plans to listen to some rock, jazz or classical performers soon.
If you are a planner, you might find solace in figuring out what to put into your body to help you feel your best. How to Nourish Your Immune System with Real Food provides some simple choices you can make. Whether you start with just one or do them all, every little bit can help.
Having friends nearby or being part of a local community helps to give one a sense of purpose, it reduces stress and makes one happier. Take Control of Your Life by Surrounding Yourself with Good People shares many ways in our area to meet others, whether you're still searching for your community or you're looking for something more. The more opportunities you give yourself, the more likely you'll find your people.
Often times, lifelong friends come from an immersive time in your life, like college or summer camp. It's a time to just be you, and to relax and have fun with others. Choosing Summer Camp for Kids Can Create Beneficial, Meaningful Experiences details some of the many ways summer programs bring comfort to kids. Whether you opt for a sleepaway experience or a local recreational program, the opportunities are there.
Lastly, in this month's Perspectives Revisited we provide you timely updates on some stories we covered in the past. We'll share some new information about a bill in the NJ Senate to ensure technology keeps people well informed and not ill-informed and a new tool created by the NJ Department of Environmental Protection to help track pollution locally.
As always, we'd love to hear from you. If you have thoughts about something we've covered or you'd like to see us cover, please email us here. And, if you want to expand on those thoughts with a Letter to the Editor that we can post for all readers, you can submit that here.
Schools are ending, and that "Summer is Here!" feeling is starting to spread! Despite COVID and the stock market, there things you can control. Take advantage of the many ways to enjoy yourself. We hope this issue helps you to move forward in a more optimistic way.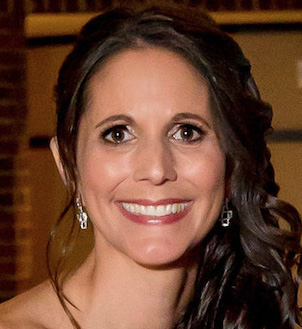 Lisa Jacknow spent years working in national and local news in and around New York City before moving to Princeton. Working as both a TV producer and news reporter, Lisa came to this area to focus on the local news of Mercer County at WZBN-TV. In recent years, she got immersed in the Princeton community by serving leadership roles at local schools in addition to volunteering for other local non-profits. In her free time, Lisa loves to spend time with her family, play tennis, sing and play the piano. A graduate of the S. I. Newhouse School of Public Communications at Syracuse University, Lisa was raised just north of Boston, Massachusetts but has lived in the tri-state area since college. She is excited to be Editor and head writer for Princeton Perspectives!