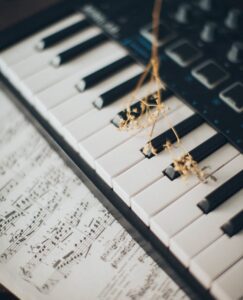 Music is known to have many benefits. It can reduce stress, enhance your mood, increase your adrenaline and more. And the best news is that you can often access music at your leisure to reap such rewards. Listening to your procured playlist is one option, but in the Princeton area, there are a myriad of ways to listen to, perform or be entertained with live music. As summer 2022 kicks off, take some control of your desires and engage in music through one of many local offerings.
THE PRINCETON FESTIVAL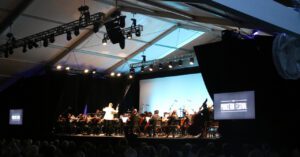 This 16-day extravaganza of performing arts is now underway. If you like exceptional performances and prefer not to travel far, you can join approximately 8,000 others who stop by through the line-up of the Princeton Festival. Last weekend, the 18th season opened with performances under the 10,000 sq. foot performance tent at the festival's new home base.
"In previous years, the Princeton Festival's performance offerings were spread throughout the Princeton area at multiple indoor venues," explains Carolyn Dwyer, manager of marketing and communications for the Princeton Symphony Orchestra (PSO). "This season, following the merger of the Princeton Festival and the PSO last summer, the PSO has created its own outdoor, tented venue to showcase the majority of the Princeton Festival's performances on the grounds of Morven Museum & Garden. Only the Baroque performances, which feature sensitive period instruments, are indoors at Trinity Church."
The new open tent can be reconfigured to meet the festival's various needs, from a grand opera hall to an intimate club space. This allows the summer performing arts festival to accommodate its calendar of events, lined up through June 25th. Performances range from jazz to cabaret, chamber to baroque, Broadway to opera and there are adult and family-friendly both paid and free options nearly every day.
"Storm Large and Sierra Boggess both have great stage presence and are spectacular performers, and the Princeton Festival has always been known for its opera. This year's productions are all very funny and sung in English, making them perfect for anyone new to the genre," Dwyer adds.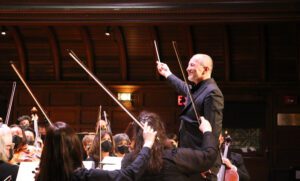 Whether or not you plan to attend one of the ticketed concerts, you can show up and learn from a variety of talks, such as John Burkhalter's Contrast & Brilliance in Baroque Music or Timothy Urban's Under the Hood of Albert Herring. Poetry events next weekend, though offered at no cost, do require an RSVP. On June 24th and 25th the Princeton Festival will close with Broadway and family-friendly POPS! Concerts. Music-making activities, free to the public, will be available for families that come early on the 25th to picnic and enjoy the venue. You can get concert tickets and see the full calendar of events here.
ON THE GREEN AT PALMER SQUARE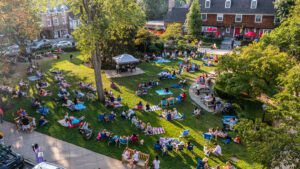 The 2022 Music Series continues this Saturday on the green at Palmer Square with free music from Ess Gees on June 18th from 12-2pm. It then continues with Dave Vargo on June 25th and Big Valley Bluegrass on July 2nd.
Additionally, Dueling Pianos are back! Thursdays, from July 14th through August 11th The Flying Ivories will be leading the popular sing-a-long, all request fun in the square. Just bring your lawn chair or blanket and show up for the fun – no tickets required!
SOURLAND MOUNTAIN FESTIVAL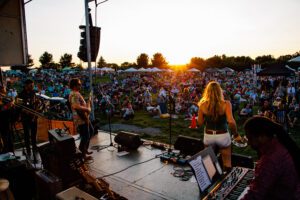 If you're up for some blues-infused rock-n-roll, festival jazz, pop/Americana and more, plan to spend the day at the Sourland Mountain Festival on July 23rd. The day of music, local food and drink and outdoor, family fun is hosted by the Sourland Conservancy.
"The Sourland Music Festival (as it used to be called) was started circa 2003 by Tom Kilbourne, Sourland Conservancy member, and held at Hillbilly Hall on the Sourland Mountain outside of Hopewell,"recalls Suzanne Parsons, festival Chair. "It soon outgrew this location then moved to its new home on the Polo Field at Hillsborough Golf & Country Club, where it was held through 2019 with the largest attendance ever of 2,300 people! Unionville Vineyards is our new but smaller location this year and our presenting sponsor."
This year's venue limits the space to 1,000 guests, with tickets sold online and at the door (if available) and children under 12 are free. From 3pm-8:30pm, guests are welcome to sit on a blanket or lawn chair or get up and dance while enjoying the line-up of four tri-state area bands.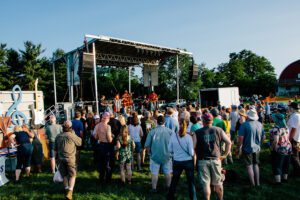 The festival also provides an opportunity for people to get to know the Sourland Mountain area, with historians and geologists on site as well as a "Cool Critters" area to get to learn about the animals of the Sourlands.
"The Festival is the Sourland Conservancy's biggest fundraising event of each year. It draws a large crowd of affluent music lovers who are engaged in their community, their environment and who enjoy the amenities of the Sourland Mountain," Parsons explains.
FEDERATION OF THE ART SONG
If you are a performer searching for an outlet or a music-lover with a deep appreciation of music and world-wide cultures, you may want to take note of a new organization founded last year. Federation of the Art Song (FAS) aims to help singers and pianists develop while simultaneously educating the public on expanding repertoires.
"Art Song is a twofold art form which combines music and poetry," shares Martin Néron, Vice President of FAS. "One of the emphasis of FAS is to explore, present, and perform repertoire that includes culture and folklore from all diasporas. One of our programs, Songs from Outside the Box, focuses on identifying and developing a community of songs composed and derived from under-represented cultures worldwide, sung in the classical style."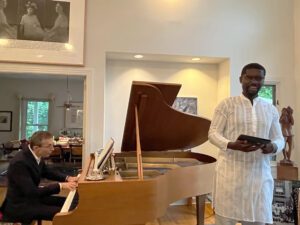 Last month, baritone Jean Bernard Cerin and Néron (pianist) entertained supporters in a private Princeton home to celebrate the organization's founding. A Celebration of the Art Song from Haiti shared the talents of Cerin and Néron while tracing the flow of Haitian music through various times and places. This was the third FAS event in the Princeton area. A benefit concert featuring tenor Paul Appleby, soprano Bridgette Gan, and baritones Elem Eley and Scott Johnson was held Labor Day weekend 2021, and the first Songs from Outside the Box concert was performed October in collaboration with Westminster Choir College. It was a faculty recital at the Lawrenceville Rider campus which featured composers from the African diaspora, Mediterranean region and Latin America. On Saturday, September 3rd FAS will be presenting its 2nd annual Labor Day weekend concert at a home in Princeton. The program has not yet been announced but you can stay informed through the website's event page.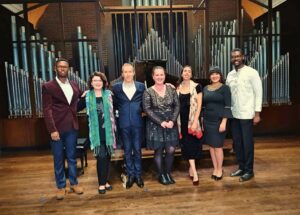 "FAS is about collaborations, and associations. We wish to work together with other organizations in order to further our mission: to educate the public on the expanding catalogue of song repertoire from a multitude of sources and communities, thus benefiting audiences and artists alike," Néron adds.
Founded by Néron, a celebrated Canadian pianist acclaimed for his art song repertoire, and longtime Princeton resident, performing soprano and vocal teacher, Alta Malberg, FAS aims to award an annual fellowship as well as offer concerts of art song tradition throughout the year. The first fellowship competition is currently underway, and details can be found here.
PRINCETON GIRLCHOIR AND BOYCHOIR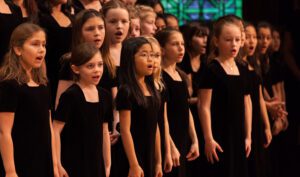 Budding artists, who may someday find themselves on the stage at one of the above festivals, are honing their skills now as part of Princeton Girlchoir and Princeton Boychoir. The area's premier choirs provide music education and performance opportunities under the umbrella of Westrick Music Academy and delight local audiences with their work.
"Following 2 years of largely virtual rehearsals and performances, we have been thrilled to return to singing in-person this spring," shares Carolyn Sienicki, Westrick Music Academy Development and Communications Director. "We regularly perform at venues throughout the Princeton region and beyond. Recently, the Girlchoir and Boychoir have performed at McCarter Theatre in Princeton, Patriots Theater at the War Memorial in Trenton, Voorhees Chapel & Kirkpatrick Chapel at Rutgers University, and in various church venues in the Princeton area."
While the community reaps the benefits of these beautiful performances, children in grades 3-12 build confidence in their voices through regular rehearsals and by performing on grand stages as well. For example, the Girlchoir sang at Pearl Harbor in Hawaii last year and have performed in the North American premiere of Tan Dun's Symphony with Yo-Yo Ma at Lincoln Center. They are headed to Quebec, Canada this summer.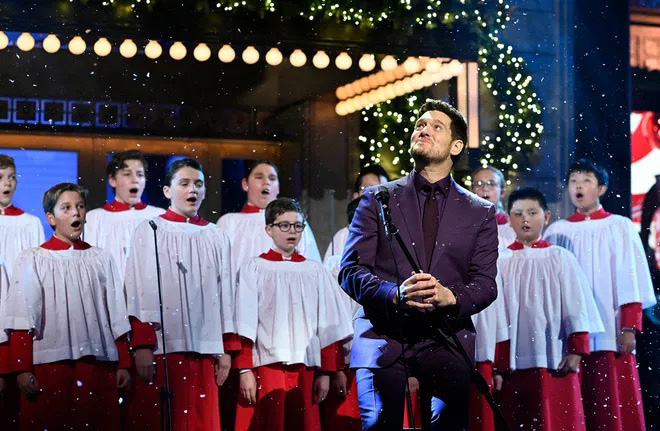 "In addition, Princeton Boychoir has appeared on NBC with Michael Bublé in his 2021 Christmas in the City special, at the Baltimore Boychoir Festival, the International Boy's and Men's Choral Festival in Arizona, and will make their international debut in Prague and Vienna in 2022," notes Sienicki.
If you have a child that loves to sing, Westrick Music Academy is offering a summer camp in August for all 3rd-12th graders interested in developing their vocal and musical techniques while having fun. No audition is necessary. To take part in the year-round choirs, an audition is required, and anyone interested in joining for the 2022-2023 school year can sign up for an audition here. 1st and 2nd graders with a love for singing can join the Poco Voce classes as well.
So, get out and enjoy some music. Or be a part of it. No matter your age or musical desires, grant yourself the gift of something classical, jazz, rock or whatever gets you going this summer.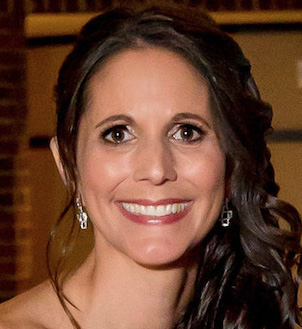 Lisa Jacknow spent years working in national and local news in and around New York City before moving to Princeton. Working as both a TV producer and news reporter, Lisa came to this area to focus on the local news of Mercer County at WZBN-TV. In recent years, she got immersed in the Princeton community by serving leadership roles at local schools in addition to volunteering for other local non-profits. In her free time, Lisa loves to spend time with her family, play tennis, sing and play the piano. A graduate of the S. I. Newhouse School of Public Communications at Syracuse University, Lisa was raised just north of Boston, Massachusetts but has lived in the tri-state area since college. She is excited to be Editor and head writer for Princeton Perspectives!