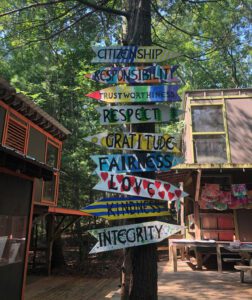 After living through two years of the pandemic, we've learned that we need to grab onto those things we can control and focus on living out the best parts of our lives. For many, summer camp creates those opportunities.
As The Camp Lady, I've spoken with thousands of parents over the years. They describe their child to me and what they're looking for in a camp and I ask some other pertinent questions to help find the right fit. I admit, my memory isn't what it used to be. I can hardly remember details or names as hard as I try. But the one thing that always stands out to me is when a mom or dad tells me that their camp experience is one of the best parts of their lives, and that their camp friends are still their besties to this day. They're looking for the same experience for their children.
That's really the heart of why camp is so important for kids. The friendships. But, to help our children live their best lives, there are also many other benefits to sending your kids to camp in the summer: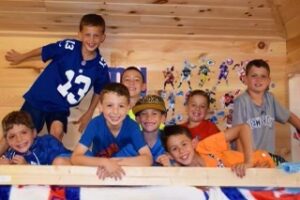 Face-to-face connection time. Being a part of a bunk, eating meals together, engaging in the same space rather than virtually. No Zooms or Facetime can replace these types of interactions. Camp directors have told me that they've noticed kids are having a harder time learning to live with their bunkmates' habits, quirks, and needs after spending so much time in their rooms during the pandemic. But that's such an important part of growing up. Realizing that it's not always just about you, accommodations sometimes need to be made for others.
Feeling a sense of acceptance and belonging. One popular example is outdoor adventure (i.e., ropes course) where the kids have to work together to get across the course. Also, anything on the lake like sailing or canoeing is an activity where you have to count on each other because it's not just an individual who is out there alone.  Even swimming on the lake, since every child has a buddy for safety. Of course, team sports are the most popular at camp (soccer, lacrosse, basketball, etc.).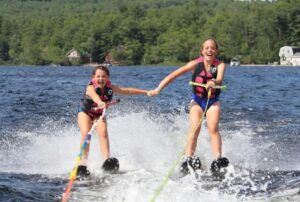 Being outside, in nature. Kids today are so busy with lessons, schoolwork, inside things. They don't even realize they actually LIKE being outside. I'm a self-described indoor cat but even I can tell that when I'm outside visiting camps it's good for my soul. Nature is known to help relieve stress and improve one's mood. It can also be good for physical health. Hiking, for example, gets you moving and is also typically led by a nature counselor who can be the expert and show children plants and animals they had no idea were right there in the woods. Also, how often does anyone really sit down in the grass anymore? Or by a campfire? Nothing better!
Lots of play: singing, dancing, games.  Remember just sitting in a circle on the ground playing silly games as a kid?  Those are the ones we all loved the most. Child-initiated rather than structured, adult-directed play helps teach children problem-solving, enables creativity, and develops self-determination and self-esteem – to name a few.
Trying and experiencing new things.  There's no confidence builder like trying something new and actually succeeding. Whether it's a ropes course, boating, archery, it doesn't matter. It's the conquering! There are some activities most kids only get an opportunity to do at camp. If you don't have access at home to a lake house, spending time on the lake, boating or swimming are special at camp. Sometimes, being surrounded by friends and other taking part in an activity encourages you to try it.  One client shared with me that her son had never picked up a lacrosse stick but after trying the sport at camp, he fell in love with it and now plays on his middle school team.
After the last few years kids are really struggling with their mental health, particularly anxiety.  It's invaluable for them to get a break for the summer. A change of scenery and environment can sometimes make it easier for them to just check out of their worries, responsibilities and let's be honest- their parents!  As hard as we are trying to do our best, our nagging and helicoptering isn't always what our kids need (or want).  Having time away from your kids can also be very beneficial for parents.  Once you hear from the camp that your child is happy, enjoy the summer!  I'm not saying swing from the chandeliers (unless you want to), but take the time to reconnect with your partner, remember who you were before you became parents.  You were people with interests, hobbies that you have maybe put on the backburner due to lack of free time.  Don't' feel guilty about taking a break from cooking meals, organizing activities, driving carpool.  Everyone needs a refresh.
In New Jersey we're lucky to be close to so many amazing overnight camps.  Within a few hours, we can be in the Poconos, Catskills or Berkshires.  There are several camps that have a good population of South and Central Jersey campers, which is nice because the children can see each other during the school year. Pine Forest, a coed camp in the Poconos, Timber Tops, a girls' camp in PA as well, are two great examples. YMCA Camp Mason is a good option in NJ. If you're not quite ready for overnight, day camp can offer many of the same benefits such as socializing, outdoor engagement, building athletic or artistic skills, bonding with counselors. There are dozens of local day camps in the area, too, from those offering a traditional day camp experience like Rambling Pines, to those allowing you to choose your interest all day long like Summer Programs at Princeton Day School, sports camp with Firefly Camps or arts such as Appel Farm Arts Camp.
Whether for one week or for an entire summer, the experiences of summer camp often last a lifetime. All camps have added measures working to protect children from COVID, so they create a safe and positive environment where kids can allow life to move forward in a really meaningful way.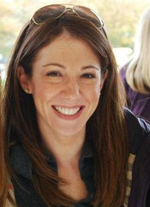 Jennifer Rosenstein is an advisor with The Camp Lady, helping you pick the right summer for you and your child. She is a lifelong camper who spent many years at both day camp and overnight camp as a camper, CIT and counselor. She lives in Pennsylvania with her husband and two sons and still maintains many of the friendships that she developed in her years as a summer camper. Jennifer is passionate about the value of camp in a child's life–building self esteem, confidence, independence, social skills and most importantly friendships. She works with parents to make sure that children and young adults of all ages can find the summer camp that is best for them and can be reached at jennifer@studentsummers.com.