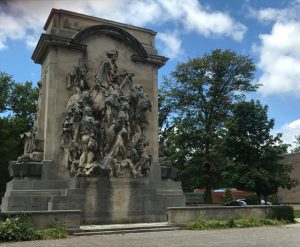 Every year, as September 11th approaches, I am reminded of living in New York City in 2001. I recall the horrors of concern, fear, grief and pain we all went through. I am also vibrantly reminded of the heroes that overcame the unthinkable, that put others before them, that dedicated all they had – some who survived and others who perished.
So, it seemed only fitting to focus our September issue on heroes, from centuries ago and now that have triumphed, excelled and put themselves out in ways that others maybe wouldn't or couldn't. In Hometown Heroes of Mercer County and Beyond, we are realizing the experiences of those from the greater Princeton area and recognizing their greatness in so many ways.
Each issue, we also seek to ensure that we're updating you on stories we've covered in the past. You'll find this in Perspectives Revisited at the bottom of the Homepage, and it always sheds light on something new. This month, read on to learn about new municipal rate hikes that might affect you as well as the latest on parking in Princeton.
Who is your hero? The word has slight nuances for each of us, though it always comes down to someone truly remarkable. This month we asked people around Princeton who they admire most and you can watch what they shared in our Pulse of Princeton video below.
It was hard, as a publication, for Princeton Perspectives to focus on only a sampling of local heroes, since there are so many throughout time, but with only four articles in the issue, that is what we had to do. Our hats do go off to each and every one of you that we were not able to highlight, you are appreciated and not forgotten.
Renewed focus and admiration was cast on our first responders when COVID-19 thrust them into harm's way in a very public way. More often, what they do is not publicized, and what's talked about even less is those that take on those roles without pay, as volunteers. The Local Heroes that Live to Keep us Safe Everyday shares a Q&A with one of Princeton's long-time volunteer firefighters.
Even before Princeton had a fire company, there were people living here or passing through that had great strengths and abilities. Princeton's Historical Heroes and Their Impact on Our Lives shares the stories of some of those that made remarkable contributions in politics, social action and inventive ways.
While some choose to embark on a heroic journey, others are forced into it. Fighting for Life – The Heroic Role You Never Wanted sheds light on some heroines who had to dig deep, fight hard and find a greatness they didn't know they had in order to survive breast cancer.
Surviving is a quality of a hero, and sometimes it takes the efforts of other generous, caring people to help you do so. Interfaith Refugee Resettlement in Princeton is Possible Due to the Courageous Acts of Many explains what it takes to ensure that people are safe from harm with an opportunity to live and thrive.
Learning about heroes gives us all an opportunity to reflect a little and recognize the power that lives within each of us to do and be the best version of ourselves. Part of that means taking on the responsibilities granted to you and helping to guide people in the right direction.
As always, Princeton Perspectives will devote our October issue to helping you be as educated as possible about all of the candidates you will find on the November ballot, so that you can head to the polls and take part in guiding the future of America, New Jersey and Princeton.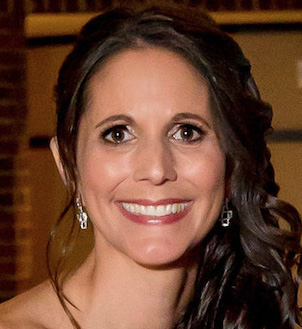 Lisa Jacknow spent years working in national and local news in and around New York City before moving to Princeton. Working as both a TV producer and news reporter, Lisa came to this area to focus on the local news of Mercer County at WZBN-TV. In recent years, she got immersed in the Princeton community by serving leadership roles at local schools in addition to volunteering for other local non-profits. In her free time, Lisa loves to spend time with her family, play tennis, sing and play the piano. A graduate of the S. I. Newhouse School of Public Communications at Syracuse University, Lisa was raised just north of Boston, Massachusetts but has lived in the tri-state area since college. She is excited to be Editor and head writer for Princeton Perspectives!