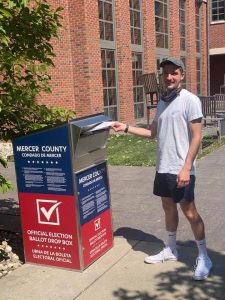 By the time this article is posted, Mail-in Ballots will have been sent out to hundreds of thousands of voters across the State of New Jersey. It's possible that those who are reading this article may have already cast their ballot, like I just did a few days ago. If you're considering sitting out of this year's election, please consider what I'm about to say: Your voice and your input could not matter at a more critical time, not just for the Democratic Party, but for our Democracy.
In almost every midterm, the President's party has lost an average of 28 House Seats and 4 Senate Seats. Democrats are also highly disadvantaged in the House by the redistricting that occurred in 2020. As we know, a lot can change between now and election day, but it is safe to say that Democrats will need a big turnout in order to maintain their control of all three chambers for another two years. Don't wait for the results to begin rolling in on Election Day to wish you cast that ballot. As we learned from the New Jersey Gubernatorial Election in 2021, nothing can be taken for granted – an election that many pollsters called "Safe" for Democrats was won by 3.2 percentage points.
According to public surveys, voters are headed to the polls this year concerned about political extremism, gun violence, and the overturning of Roe v. Wade by the majority conservative Supreme Court. If these issues are at the front of Princeton voter's minds, I would encourage them to vote Democratic this year. We need to ensure thorough investigations are being made into the January 6th insurrection, a continuing push for commonsense gun laws, and the protection of the bodily autonomy of women, nonbinary and trans people.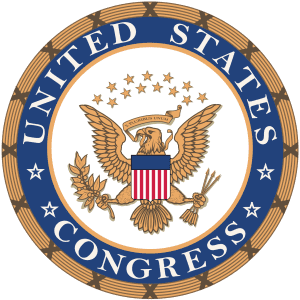 Starting at the top of our ballot, Rep. Bonnie Watson Coleman is an unshaken fighter for our District. She continues to show up when it matters, whether it is here in NJ-12, or in Washington D.C. In particular, I'm impressed by Rep. Watson Coleman's dedication to equitable healthcare, abortion rights advocacy, gun violence prevention and the protections of voting rights. Losing her seat in Congress would be a major loss for the district. I encourage you to go to her website to learn more. A vote for Rep. Watson Colman is a resounding endorsement for her to keep fighting the good fight.
FiveThirtyEight Politics performed a grim, but eye-opening analysis of the National Congressional race this year, and found that 60% of Americans have an election denier on the ballot, meaning the candidate has spoken openly about disputing the results of the 2020 election. While most New Jersey Republican congressional candidates have been quiet on the issue, our very own district of NJ-12 has a confirmed election denier on the ballot, as a GOP challenger to Rep. Watson Coleman. That fact alone should be enough motivation for Princetonians to get out and vote. We cannot put our democratic institutions at risk.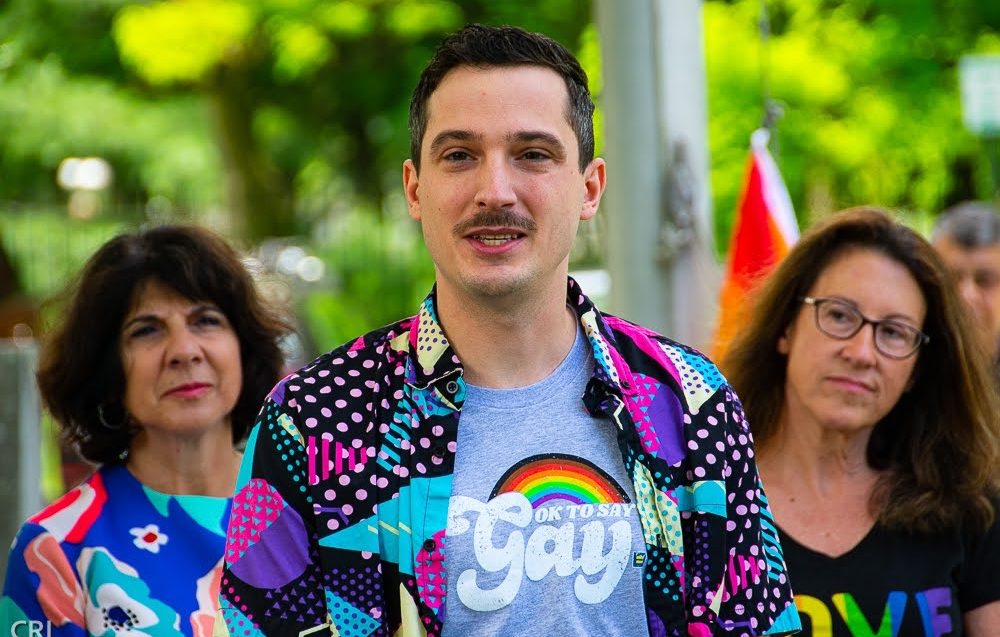 Moving to the local races, it has been pointed out that Princeton currently has an all-Democratic Council, and our two Council Candidates, Councilwoman Mia Sacks and Councilwoman Michelle Pirone Lambros, are running unopposed. I cannot comment on why the local GOP party has not put forward two candidates, so I hope they can speak to this in their own response. My only comment is that if you are seeing a blank spot on a ballot, consider running or encouraging a community member to run!
This year, Princeton Council has been working on critical issues like climate change resilience, affordable housing, and the Princeton Master Plan. I'm appreciative of both of our incumbents for running for second terms; as we know, the Councilperson's responsibility requires taking in a lot of feedback from the community, managing budgets, and making tough decisions that could have long-lasting impact on the community. The fact that their incumbency was not challenged in the Primary indicates that the local Democratic party supports the work they are doing.
The two Democratic candidates for Mercer County Commissioner this year are Nina Melker and Cathleen Lewis. The Board of Commissioners is a diverse blend of people who come from different Municipalities within Mercer County. Commissioners have to work collaboratively to find ways to work efficiently and effectively to serve the needs of the County as a whole. I'm encouraged by the ability of the Board of Commissioners look at the needs of the community, and find ways to make the voices in our County heard – from Hamilton to Hopewell, and Ewing to East Windsor.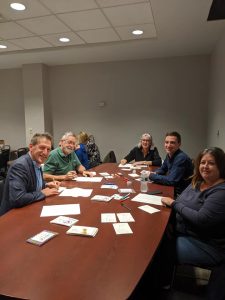 Regarding our local races, I would encourage voters to not only see our candidates in terms of "Republican" or "Democrat," but take the time to learn about the work they are doing for the community. We don't just elect "Democrats", we elect informed, dedicated community leaders and liaisons who want to put in the time and effort to make our community a better place. Our local Democratic clubs foster environments for community members to come forward, share their ideas, highlight important issues and speak directly with elected officials. It is in these organizations where we hold forums, debates and endorsement meetings. In fact, this year's Princeton Community Democratic Organization (PCDO) endorsement meeting hosted seven candidates who were vying for the two Democratic positions for Mercer County Commissioner.
If you're still unaffiliated and feeling left out of the process and support Democratic values, you should consider registering as a Democrat and joining PCDO. There are no membership dues to join PCDO. The other benefit to registering as a Democrat is being able to vote in Primaries. Primaries are the most underappreciated part of our Democratic Process. In this year's Primary, the turnout across New Jersey was 12% of registered voters.
After reading this article, I hope one thing is clear: Voting is your right and your duty. It's a signal to our leaders to keep going. Voting is also just the beginning of a long list of ways to get involved. Now, more than ever, you have fewer excuses to not get out and vote this year. Vote by mail, vote early or vote on election day, just get it done!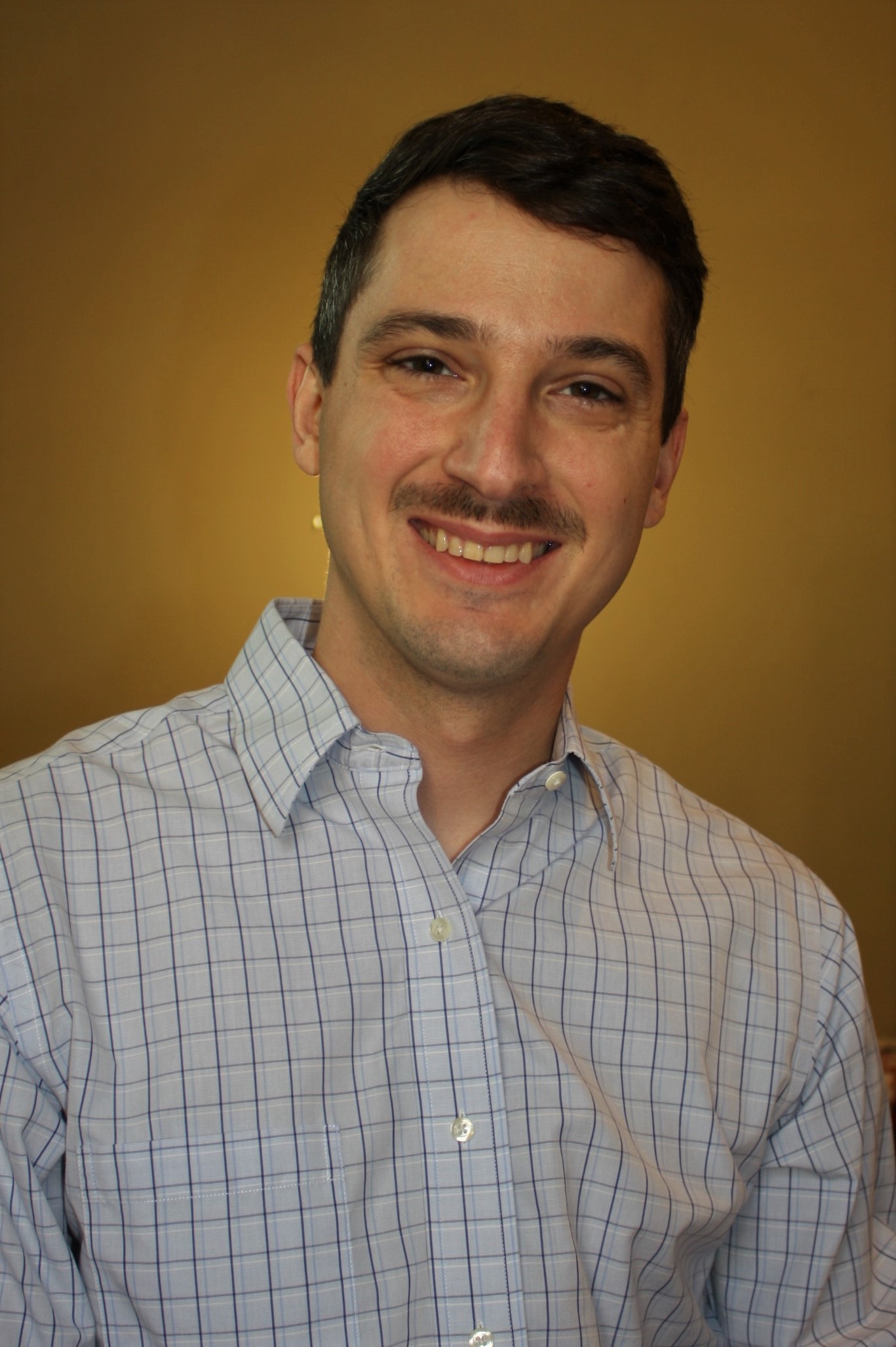 Nick DiDomizio is currently Treasurer of Princeton Community Democratic Organization, President of STAND CNJ and serves on Princeton's Civil Rights Commission as Secretary and the LGBTQ+ Liaison to the Municipality of Princeton. Nick was honored in 2022 as a Mercer County Democratic Committee Rising Star for his efforts to support Democrats locally and statewide. Nick graduated from the University of Delaware in 2013 with a degree in Chemical Engineering and works locally at a Research and Development organization. Nick and his husband, Robby, moved to Princeton in 2015.