Spring is a time for blooming. Flowers do it naturally, but sometimes people need a bit of a push. As we move on from the dark days of winter and the pandemic, it is time for us all to decide what we need and go for it. If your life is on a good path, keep going forward but if you find yourself struggling more than you should, maybe we can help with this month's optimistic look at Reinventions – Local Realities of Turning Lemons into Lemonade.
As we work to reinvent ourselves in this new era, Princeton Perspectives shares the stories of others that have done so. In this month's Pulse of Princeton video segment, we hear from locals that have seized the opportunities before them and used them to propel forward. They are a great inspiration!
We also share with you the full story of one Princetonian who found herself out of work during the COVID shutdown. In Reinventing Myself with a Pandemic Pivot, our guest writer shares her journey into a new career, using tools from her long-time trade.
Sometimes the pandemic puts restrictions on us that we can't easily change. But we can adapt. You Don't Have Leave the Princeton Area to Experience the World enlightens us to how much we are surrounded by opportunities and inspirations from abroad, and we don't need to wait for the borders to open to explore them.
Another aspect of reinventions is giving something a second life. Whether you've been clearing out your closets year-long or are just getting into your spring cleaning, you will find there are things you no longer need. Why not pass them along? We share many options in Repurpose Your Goods for the Benefit of our Community.
And that natural blooming I just spoke about, it will happen whether you observe it or not, but sometimes being there or helping it flourish has incredible rewards. In Participating in the Evolutions of Nature Helps Us Evolve, Too we learn about one of our local outdoor treasures, and the benefits it brings.
The year has been a long and trying one, and if you managed to reinvent yourself months ago, good for you! If you are still waiting to do so, there's no time like the present.
In this difficult year of COVID, we've also dealt with other major blows. Biases, long standing amongst us, have been further perpetrated by some, no longer tolerated by others. In the May issue of Princeton Perspectives, we'll take a look how at our local community has coped, historically and in the present, and what we can all do to move forward to a better place.
I know I am coming out of hibernation excited about the sunshine and warmer weather. There is light at the end of the tunnel and I'm excited to get there. We thank you for helping us celebrate our first birthday last month and are grateful that you enjoy our stories and pass them along, helping Princeton Perspectives continue to blossom and grow!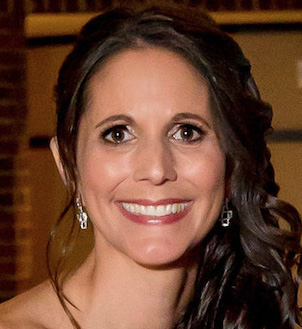 Lisa Jacknow spent years working in national and local news in and around New York City before moving to Princeton. Working as both a TV producer and news reporter, Lisa came to this area to focus on the local news of Mercer County at WZBN-TV. In recent years, she got immersed in the Princeton community by serving leadership roles at local schools in addition to volunteering for other local non-profits. In her free time, Lisa loves to spend time with her family, play tennis, sing and play the piano. A graduate of the S. I. Newhouse School of Public Communications at Syracuse University, Lisa was raised just north of Boston, Massachusetts but has lived in the tri-state area since college. She is excited to be Editor and head writer for Princeton Perspectives!