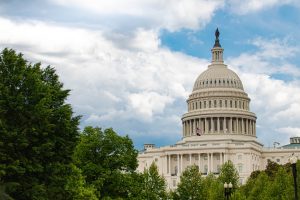 There are many issues the Federal government has on its plate as it finished 2022 and begins 2023. Sometimes what we see taking place in the national agenda is similar to what we experience here in New Jersey and Mercer County. Other times, there are vast differences occurring. From inflation to gun control, cannabis to abortion, what are things like right here at home?
INFLATION
At the end of November, prices across the U.S. had increased by 7.1% over the previous year. According to the U.S. Bureau of Labor and Statistics, prices in the New Jersey area went up 5.9% in that same time. Inflation is something that has touched all of our lives, regardless of one's economic status. Sadly, for some, it has a deeper impact.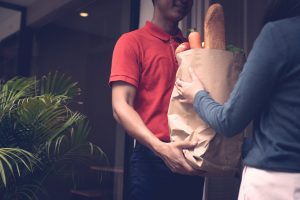 Food prices rose 8.6% in the NJ region, and that impact was definitely felt here in Princeton. Princeton Mobile Food Pantry delivers fresh groceries to families (with 3 or more members) every other week. At the start of 2022, 163 families were getting this assistance. Each month of 2022, 2-4 additional families required help, bringing the total to 225 by the end of the year.
"Some of our families had financial help from different organizations during COVID, but now it is time to pay back and families have to deal with the debt which keeps getting bigger plus the new costs, families are suffering a lot," explains Liliana Morenilla, Founder of Princeton Mobile Food Pantry. "Food insecurity is big in Princeton. We have more and more seniors reaching out for fresh produce and proteins. To have them delivered, is a gift from the gods. Also, we have seen an increase of newborn babies and bigger families. We are helping almost 2,000 Princetonians."
In addition to food, gas is something many families cannot live without. According to the Energy Information Administration, fuel prices nationally are far lower than they were in December 2021, but they spiked at the end of 2022 due to increased demand. At the end of last week, gas prices in NJ were averaging nearly $0.03 higher than the national average, and here in Mercer County the prices were $0.07 higher, at $3.354 per gallon. The good news is, that is $0.119 lower than it was in our area one year ago!
Housing is another inflation indicator. Records show that fewer people were applying for mortgages in recent weeks. The Mortgage Bankers Association announced that in the last two weeks of 2022 mortgage applications decreased nationally by 13.2%. Increased interest rates and a looming recession are to blame, but this is the lowest level of applications seen since 1996. That being said, mortgage rates are set to be the lowest seen in four months. Mortgage rates, at time of publication, range from approximately 5.375% to 6.99% in our area.
The Princeton real estate market finished off 2022 with 10.7% fewer closings than last year, yet the average price on houses that did sell was 15% higher.
CANNABIS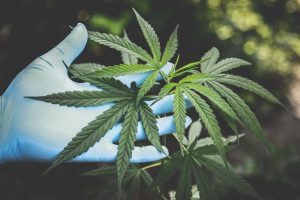 Availability of cannabis is increasing nationwide, while the Federal government still considers it an illegal substance. 20 retail cannabis stores have opened in New Jersey this past year, bringing in an estimated $116,572,533 in sales between July-September 2022. With Missouri and Maryland voters deciding to go legal, 21 states and Washington DC now offer cannabis for sale to anyone over 21. As more states legalize, so do the numbers of youth using it. A December 2022 study published in Clinical Toxicology indicates there's been a 245% increase in use by minors over the past 20 years (attributed to the increased availability of cannabis through edibles and vaping). It was just eight months ago that Princeton Council decided not to allow retail cannabis stores in town, following record-setting meetings where two-thirds of attendees spoke out against the idea.
"I feel like from my perspective, I think as people get used to the idea, some of the opposition that exists now will dissipate over time," shares Councilwoman Eve Niedergang, former chair of the Princeton Cannabis Task Force that helped evaluate the town's retail cannabis options. "As I've said, I don't think Princeton's going to be a dry town forever, but I certainly have no plans, and I don't think anyone else on council, to pursue recreational in 2023. I have no plans, period, but pretty sure it'll not be up on the agenda in any way in 2023."
ABORTION
In June 2022, Dobbs v. Jackson's Women's Health Organization changed the abortion landscape across the United States by removing the federal protection of abortion rights that had been in place since 1973 and putting control in the hands of states. A national survey conducted by Society of Family Planning compared data from April 2022 (before the Dobbs decision) to August 2022 (after the decision) and found that 6% fewer abortions were provided by clinicians nationally after Dobbs. In states that have since enacted full or near abortion bans, the study found a 95% decrease.
There are no 6-week or full bans on abortion in any of the northeastern states. In this region, from before to after the Dobbs decision, the Society of Family Planning survey found that the number of abortions provided by clinicians increased by 7%. Meanwhile, states like New Jersey (which is largely Democratic) have passed laws protecting the right to abortion even more. Shortly before the Dobbs decision, in January 2022, Gov. Murphy signed the Freedom of Reproductive Choice Act providing that there is no mandatory waiting period, parental involvement or limit on how far along you are. The right to keep a pregnancy or abort it is up to the pregnant mother. New Jersey is said to have the 3rd highest abortion rate in the United States, according to World Population Review.
New Jersey is one of only six states that have no restrictions on abortion. The New Jersey Attorney General took actions in December to better protect healthcare providers and to provide better access and privacy for patients seeking abortion care: 1) The licensing board was warned they are not to take any disciplinary action against providers that provide or perform abortion-related services 2) Guidance was offered to clinicians on how to ensure patient data is better secured and 3) Warnings were put out to NJ residents alerting that "Crisis Pregnancy Centers" that are popping up are putting out misleading and sometimes false information to keep people from getting abortions.
Additionally, just days before the new year, the Individual Health Coverage Program and the Small Employer Health Benefits Program boards of the NJ Department of Banking and Insurance, approved changes to provide for comprehensive abortion coverage for all insured under individual and smaller employment markets as well as state health plans as of January 1, 2023. People covered under large employer markets will be guaranteed coverage when rules for the Administrative Procedure Act are processed for 2023.
Not all abortion facilities in NJ are required to report, only hospitals and licensed care facilities are required. This makes it difficult to collect more localized data by county and municipality.
GUN CONTROL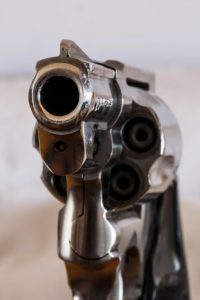 Like abortion, gun control legislation remains vastly partisan. In June 2022, New York State Rifle v. Bruen changed the landscape on gun control across the nation, when it ruled that the 2nd Amendment guarantees the right to carry a handgun in public (with limited restrictions).
Upon learning of this ruling, Gov. Murphy promised to maintain NJ as a model of gun safety, and in late December signed a new law that limits where guns can be carried in NJ (prohibiting them at high density locations, locations with vulnerable populations and locations with government and first amendment activity), changing the process for getting a permit to carry a concealed weapon and requiring that anyone carrying a handgun in public also have liability insurance. State Senator Linda Greenstein, who represents E. Windsor, Hamilton, Hightstown and Robbinsville, was a sponsor of the bill.
"I am thrilled to see Governor Murphy take decisive action in signing this legislation into law. This bill not only protects the safety and well-being of our communities by placing strict limits on the carrying of concealed handguns, but it also upholds our constitutional duty to ensure the responsible and regulated use of firearms. I stand with Governor Murphy and gun safety advocates in believing that this measure will help keep our citizens safe and prevent the proliferation of guns in our neighborhoods. Together, we are making New Jersey a safer and more secure place for all," notes Senator Greenstein.
Immediately after the legislation was signed, gun rights groups filed a complaint for declaratory and injunctive relief, citing the law as unconstitutional. This week, a NJ District Court judge agreed with them, granting a temporary restraint on enforcing part of the law. The finding declared the prohibitions restricting firearms to be carried in certain public locations is a violation of the 2nd Amendment. The NJ Attorney General intends to appeal this decision.
We are likely to see movement on many if not all of the above issues as 2023 progresses. Some issues may affect one more personally, whiles others won't, but it's important to know and understand the changes that are happening at both the national and local levels to stay on top of the law.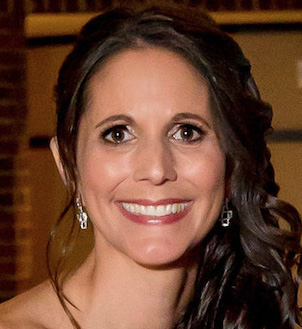 Lisa Jacknow spent years working in national and local news in and around New York City before moving to Princeton. Working as both a TV producer and news reporter, Lisa came to this area to focus on the local news of Mercer County at WZBN-TV. In recent years, she got immersed in the Princeton community by serving leadership roles at local schools in addition to volunteering for other local non-profits. In her free time, Lisa loves to spend time with her family, play tennis, sing and play the piano. A graduate of the S. I. Newhouse School of Public Communications at Syracuse University, Lisa was raised just north of Boston, Massachusetts but has lived in the tri-state area since college. She is excited to be Editor and head writer for Princeton Perspectives!