The International Culture of Princeton – Why Many Call it Home
ISSUE #19 – September 15, 2021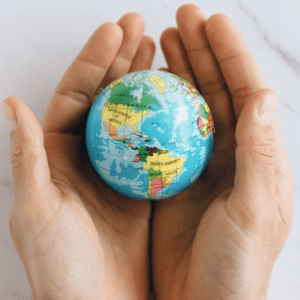 When I was in college, I was lucky enough to study a semester abroad in London, England. While there, I made it a point to travel every weekend I could to a different part of the United Kingdom or to countries around Europe, for it was relatively inexpensive and easy to do so. I found myself exposed to cultures, people and places that opened my eyes and created a spark in me. When I graduated, this experience guided my decision to move to New York City, where I could be surrounded by as much excitement as possible.
Several years later, a television news reporting opportunity brought me out to work in Trenton, NJ. My husband and I had to decide where in the area we wanted to settle, and as you can imagine, we chose Princeton. Not only did it offer us a great deal of the diversity, culture and excitement we had grown to appreciate, but once here, we found ourselves raising children alongside people from all over the world that had also decided to call Princeton home. Read more…
Pulse of Princeton:
What aspect of Princeton's international culture is most meaningful to you?
Perspectives Revisited
In Issue #8, 2020 Elections: Everything You Need to Know to Vote Locally & Informed! we shared detailed voting information in the article Princeton Politics: Everything You Need to Know to Cast Your Vote. As we approach the November general election, we will again dedicate our October issue to fully informing you about your voting options. However, it is important to note that should you need to register to vote or desire to change your party affiliation, the deadline to do so is October 12, 2021. New/updated registrations can now be completed online here then by clicking in the "Register to Vote" box. If you are unsure of your registration status, you can check it here.
In Issue #16, Positive Parts of the Pandemic, we shared with you about the many start-ups forging ahead at Princeton Innovation Center BioLabs despite the interruptions of COVID-19 in the article Adaptation, Thriving and Scientific Innovation During the Pandemic. The co-working space, home to science start-ups created by Princeton University (PU) faculty, students and alumni, opened in 2018 to foster biotech entrepreneurship. Just a few weeks ago, PU announced it is leading another consortium of entrepreneurs to help turn even more laboratory discoveries into products and services with the help of partners at University of Delaware and Rutgers University and a $15 million grant from National Science Foundation (NSF). Called the NSF Innovation Corps (I-Corps) Northeast Hub, it will include affiliates New Jersey Institute of Technology (NJIT), Rowan University, Temple University and Delaware State University and will expand, adding new affiliates each year.