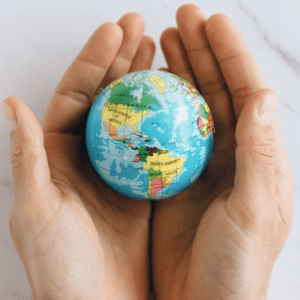 When I was in college, I was lucky enough to study a semester abroad in London, England. While there, I made it a point to travel every weekend I could to a different part of the United Kingdom or to countries around Europe, for it was relatively inexpensive and easy to do so. I found myself exposed to cultures, people and places that opened my eyes and created a spark in me. When I graduated, this experience guided my decision to move to New York City, where I could be surrounded by as much excitement as possible.
Several years later, a television news reporting opportunity brought me out to work in Trenton, NJ. My husband and I had to decide where in the area we wanted to settle, and as you can imagine, we chose Princeton. Not only did it offer us a great deal of the diversity, culture and excitement we had grown to appreciate, but once here, we found ourselves raising children alongside people from all over the world that had also decided to call Princeton home.
In this month's issue of Princeton Perspectives we recognize how lucky we are to have so many people from so many countries bring their families, their cultures and their traditions here. In The International Culture of Princeton – Why Many Call it Home, we look at what is attracting people here and how all of these contributions help make the town what it is.
Residents are out and about these days, and eager to share with you their point of view. For this month's Pulse of Princeton we asked them what aspect of Princeton's international culture is most meaningful to them. As varying as the people living here, so are their answers.
How is it that Princeton, a New Jersey suburb falling halfway between New York City and Philadelphia, is home to people from so many foreign countries? In Living the American Dream Right Here in Princeton we share with you where everyone is from and offer insight into many of the reasons they are here.
One Family's Story of Coming to Princeton, for Good takes this issue even deeper and more personal. Like many, the Tholens family came here temporarily for a job. Read on to find out about their journey and why they've stayed.
Princeton isn't what it is just because people come from other countries to live here, it is also welcoming and interested in creating worldly citizens of its own. In Local Immersion Schools Offer Much More than a Bilingual Education we take a look at the dual-language programs offered around town and examine what they are teaching.
For many that come here, becoming proficient in English is an important step. How Princeton Helps Adults Learn the English Language provides insight into how adults are able to learn or enhance their knowledge of the English here.
And don't forget our Perspectives Revisited at the bottom of the site, where we provide you updated information related to stories we've covered in the past.
It's no wonder why people come from around the world to live here, when we see the beauty of the seasons start to change, as the leaves begin to fall to the ground. Our American democracy is also a big attraction, and as the November general election is approaching, it is time to make sure you know all you can to take part in the process. The upcoming election will have us voting for Governor, state Assembly and Senate seats and many other candidates. Get ready for our October issue, which will tell you everything you need to know to vote informed!
Until then, all of us at Princeton Perspectives hope that you enjoyed the summer months and are taking advantage of its final weeks.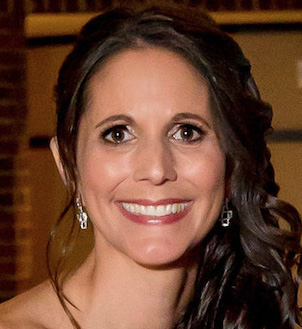 Lisa Jacknow spent years working in national and local news in and around New York City before moving to Princeton. Working as both a TV producer and news reporter, Lisa came to this area to focus on the local news of Mercer County at WZBN-TV. In recent years, she got immersed in the Princeton community by serving leadership roles at local schools in addition to volunteering for other local non-profits. In her free time, Lisa loves to spend time with her family, play tennis, sing and play the piano. A graduate of the S. I. Newhouse School of Public Communications at Syracuse University, Lisa was raised just north of Boston, Massachusetts but has lived in the tri-state area since college. She is excited to be Editor and head writer for Princeton Perspectives!