November 7th is fast approaching. It's the day of the general election. Though they've started debating, there are no presidential candidates to vote for, no Congress or Senate votes to post. So, why turn out?
The elections for 2023 will decide who your elected state Senate and Assembly officials are, the people who create and pass the laws of New Jersey. The new leader of Mercer County will be elected, Sheriff will be chosen, and your County Commissioners – those in charge of decisions that control 28% of your annual tax bill. Council candidates, whose budgeting defines 21% of your tax bill, will be elected. The Board of Education, who approves the Princeton Public Schools (PPS) budget which determines 49% of your tax bill, has three seats up for grabs. And lastly, there is also a bond proposal question, which would authorize a new PPS referendum. It's safe to say that your wallet and your daily life are well controlled by those that are to be elected this November.
THE CANDIDATES

Every year Princeton Perspectives provides you with all you need to know to make informed decisions at the polls, and this year is no different. What has been unique is that in the June primary, every political candidate ran unopposed. So, if you combine the two dominant parties, in this general election, there are essentially the same candidates – with two additional contenders not included in the primary because they are neither running on the Democratic nor Republican ticket. To educate yourself about the races that are taking place and what each candidate stands for, simply click the + next to the elected office listed below and read the dropdown.
PRINCETON COUNCIL CANDIDATES
This year in Princeton, there are 2 Democratic incumbents up for re-election. No Republicans or other party candidates are in the race, their offices are considered uncontested – your vote simply shows that you support them. This position is for a three-year term.
David Cohen (D) is an incumbent looking to serve his third term on Princeton Council. Throughout his terms, he has been involved in several initiatives he wants to continue to see through. The new Master Plan, expected to be adopted by end of year, is something he looks forward to working with as a senior member of the Planning Committee. Stormwater management is another key issue for Cohen, which is in the midst of a feasibility study he hopes can help.
In addition, Cohen is hoping Princeton will adopt a Vision Zero Action Plan, something he's been working on intended to create safer passageway for pedestrians and bikers. Lastly, he'd like to see the complete consolidation between the township and borough policies with unified zoning ordinances.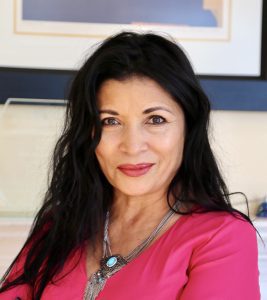 Leticia H Fraga (D) is also running for her third term on Princeton Council. She aims to continue her efforts of making policy decisions through an equity lens, seeking to improve the quality of life for all of Princeton's residents.
Fraga believes Princeton is a flourishing community, and hopes to continue her efforts with updating infrastructure, partnering with businesses and the community, and ensuring all basic needs are accessible to vulnerable populations.
MERCER COUNTY EXECUTIVE CANDIDATES
This office is a wide-open race, after 20 years under the leadership of the retiring County Executive. The leader of the county is responsible for setting the agenda and making appointments. County Executive is the supervisor, director and controller of all counties administrative departments. The decisions, guidance, operations and direction of county government lays on the shoulders of this leader. The candidates are running for a four-year term.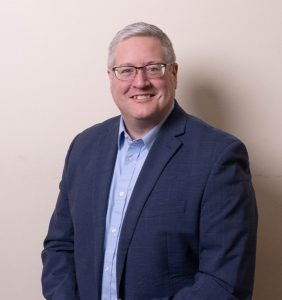 Dan Benson (D) is running for his first term as County Executive. He has served the area since 2001 when elected to Hamilton Council at age 25. Benson then served on the County Commissioners Board (called County Freeholders at the time) for three years and has now been in the NJ Assembly since 2011.
He says he is seeking the County Executive role because the county needs to better oversee its finances. He also has a clear message on how to work together with all municipalities to improve health, jobs, transportation and opportunity.
Lisa Richford (R) has represented people throughout Mercer County as an attorney for the past 31 years, and now hopes to represent the county as their next executive. The sitting Mercer County Republican Committee Chair feels there has been a diminished quality of life for many Mercer County residents, and she hopes to change that by ending 20 years of one-party rule at the county level, providing better budget transparency, and rebuilding voters confidence in the election and voting system.
Having lived in Mercer County for 45 years, Lisa was raised by her mother, a Ukrainian immigrant and father, a US Marine. She also has a son who recently graduated from Hamilton High West. Lisa currently serves as in-house counsel for a company seeking to find the cure for cancers exclusively affecting women.
BOARD OF COUNTY COMMISSIONERS CANDIDATES
The Mercer County Board of Commissioners, the legislative branch of county government, has two incumbent Democrats and 2 challenging Republicans vying for the 2 open seats, for a three-year term.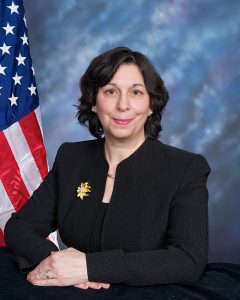 Lucylle Walter (D) is an incumbent who has served as a County Commissioner (once called Freeholder) since 1998. She is hoping to continue serving alongside her running mate John Cimino because she believes they'll offer continuity and experience that is needed.
With a new County Executive next year, and three of the seven Commissioners having only one term under their belts, Walter says that she and Cimino's experience can be of great assistance when formulating new ideas and policies, presenting those to the administration and working with the rest of county government.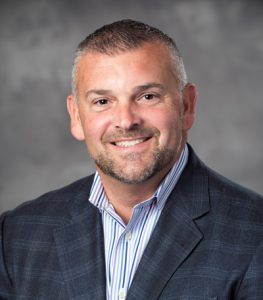 John Cimino (D) is also an incumbent. He has served twice as Board President since he was first elected to this role in 2009.
Affordability is the reason Cimino wants to continue to serve. He describes that to mean an array of things, from quality of life to better roads, more opportunities in higher education as well as by having clean and safe parks. Cimino seeks to ensure the needs of all in Mercer County are met.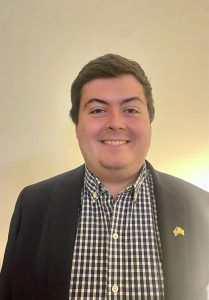 Joseph Stillwell, (R) longtime Hamilton resident, says he is seeking to become a County Commissioner to bring common sense into county government, with primary goals of restoring fiscal responsibility and trust as well as protecting the environment of Mercer County.
A recent graduate from Catholic University of America, Stillwell is taking his history degree to graduate school where he seeks to become a certified teacher in New Jersey. He will bring his experience with civic organizations Knights of Columbus and American Legion Jersey Boys State to this role.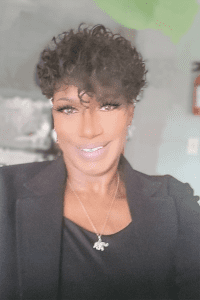 Denise "Neicy" Turner (R), a graduate of Trenton Central High School, is a 20-year resident of the capital city, mother of two and a grandmother. She is running to unseat an incumbent so she can serve her community and county, aiming to make sure budgets are properly met and addressing the many issues that need a Commissioner's focus.
Turner currently works as a Medical Security Officer at the Ann Klein Forensic Center in West Trenton and also owns Daycare Greenacres, LLC, a home daycare providing childcare to families.
MERCER COUNTY SHERIFF CANDIDATES
The Sheriff oversees a variety of units for the county including "Court Security, a Tactical Response Team, K-9 Unit, Civil Process, Detective Bureau/ Fugitive Unit, Community Education Programs, Inmate Transportation, participation in Federal, State, and Local Task Forces, Airport Security and more," according to the website. The position is for a three-year term.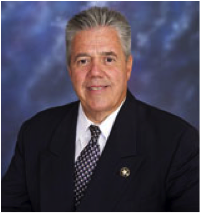 John "Jack" Kemler (D) is the incumbent and has served in this role since 2010. He has a 40-year career in law enforcement that began in the Trenton Police Department and transitioned into roles at the Mercer County Sheriff's Office, ultimately as Sheriff.
Kemler is running for a fifth term as Sheriff to continue his service to the county. He feels his respected leadership style, hard and honorable work and extra efforts to be thoughtful and fair are what helps keep the communities safe.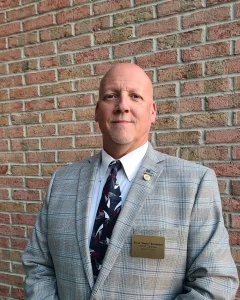 Bryan "Bucky" Boccanfuso (R) is hoping to unseat Kemler in an effort to bring his experience of more than 25 years of law enforcement to the role of Sheriff. Commitment, accountability, honor and respect are the tenets by which he intends to run the office, one which he says will serve all residents, business owners and visitors.
Boccanfuso was born and raised in Mercer County, and wants to provide a positive work environment, working as a team to benefit both the department and the county. As a full-time Sheriff, he hopes to help Mercer County be a beacon of law enforcement leadership.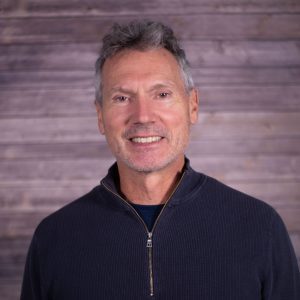 Drew Cifrodelli (Libertarian) is a local small business owner running for Mercer County Sheriff in the model of a "Constitutional Sheriff." As Sheriff, he plans to uphold the inalienable rights of all Mercer County residents and protect citizens' liberties against government overreach. He will do this in a non-partisan way, undoing the influence that any political party has on law enforcement.
STATE SENATOR CANDIDATES
At the state level, all 40 State Senate seats are up for election which leaves Princeton (part of the 16th Legislative District) voting for one, for a four-year term. The Senate works alongside the General Assembly as the legislative branch of NJ government, passing bills on policy, spending and taxes.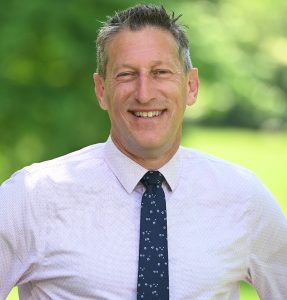 Andrew Zwicker (D) is fighting to keep the seat he earned 2 years ago when Senator Kip Bateman retired. He took that role after four years serving in the General Assembly. A scientist and educator at Princeton University's Plasma Physics Laboratory, Zwicker says evidence must be the guiding force behind decision making. If you vote early, you can thank Zwicker for his role in making that happen in NJ.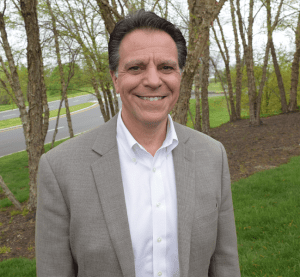 Michael Pappas (R) is hoping to unseat Zwicker, whom he went up against in 2021. Pappas brings years of experience to the table, having served on Franklin Township Council, then as its Mayor, on the Somerset County Board of Freeholders and as a one-term U.S. Congressman for the 12th Congressional District (prior to Rush Holt and now Bonnie Watson Coleman).
Richard Byrne (Libertarian) is a retired electrical engineer, having worked at Bell Laboratories and Intel Corp. working in hardware and software design as well as management experience. A U.S. Army Vietnam Veteran, he is a volunteer advisor for American Corporate Partners, helping other veterans, transitioning military members and spouses with their careers. He also spent decades volunteering with the Hillsborough Rescue Squad. Byrne is a strong believer in upholding citizens' Constitutional rights and liberties.
GENERAL ASSEMBLY CANDIDATES
The 80-member Assembly is up for grabs in this race. For 16th Legislative District voters in Mercer County (Princeton voters), there are one incumbent and three challengers running. Voters will choose two, to serve a two-year term.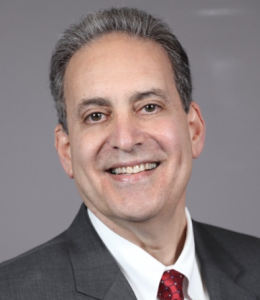 Roy Freiman (D) is running for his fourth term. A longtime central NJ resident, Freiman credits his past experience as an executive at Prudential Financial with helping him make smart financial choices for NJ. As Chairman of the New Jersey Assembly Agriculture and Food Security Committee, he has worked to preserve farms, enhance public parks and other outdoor spaces and also works to help eliminate obstacles for small business owners.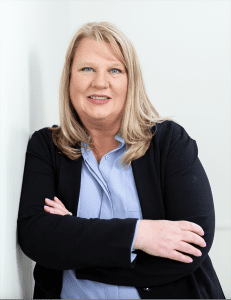 Mitchelle Drulis (D) has been involved in NJ politics since she became Legislative Aid to an Assemblyman 2000, now she wants to join the Assembly herself. Since then, she has served as Chief of Staff to another Assemblyman, then went onto help U.S. Congressman Tom Malinowski as Political Director during his candidacy then as his District Director during for the four years he served.
Through that role, Drulis learned to manage constituent services and secured millions in federal funding. As a small business owner, volunteering as class mom and at her church, she has learned skills she hopes to bring to the General Assembly.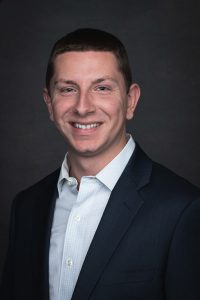 Ross Traphagen (R) hopes to take his experience as a small business owner and two-time Councilman for the Town of Clinton and use it to work together to find common sense solutions with his peers in the Assembly.
Traphagen recalls that the support he gets from Republicans, Democrats and Unaffiliated voters has led him through two successful elections, and he hope to see that same support in this race. He lives with his wife in Clinton and hopes that for his family and others he can go to Trenton to help keep taxes and fees at a minimum, work to control overdevelopment and maintain New Jersey's beautiful open space.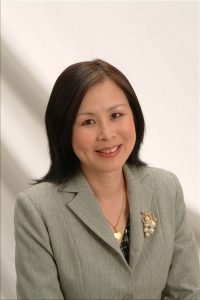 Grace Zhang (R) is seeking to join the General Assembly as a step to give back to New Jerseyans a little bit of what America has given her. She came here as a poor college student, seeking the American dream and she has found it by earning her master's degree, becoming a certified public accountant, building her own consulting and accounting business and raising three children.
A resident of Princeton, Zhang hopes to help other small business owners through lower taxes and more incentives. She has been an advocate and volunteer at her children's schools and hopes to build on that with educational opportunities for all. By continuing to support community activities, festivals and more she hopes to build stability and economic success across NJ.
(Note: All information on the bond referendum and Board of Education candidates – who do not run by affiliation with any party – is provided in this issue, in the article What is the PPS Referendum and Who are the Board Candidates?).
For those choosing to vote on the November 7th Election Day, you will notice a change this year. You may recall last November Dominion voting machines malfunctioned across Mercer County, prohibiting voters from scanning their ballots. This led to a bipartisan group of commissioners from the Board of Elections scanning the votes that night. After the fallout, many called for an overhaul. This year, Walker Worthy Jr. is the newly appointed Mercer County Superintendent of Elections, and Paula Sollami-Covello continues her elected role as Mercer County Clerk. Together with the Board of Elections the decision was made to use new Dominion voting machines, hoping to add to the solution.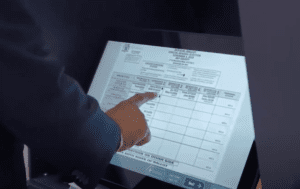 "The County of Mercer saw it fit to reduce the amount of pre-printed ballots and transport of ballots to the polling locations. We also felt it would make voting easier for voters who made it clear they did not like using Sharpie markers to vote. They preferred pushing buttons to make their choices and we heard them," Sollami-Covello explains.
At all voting sites, voters will find the new Dominion ICX machines, which were positioned only for early voting last year. They have privacy screens, the ability to enlarge the font, and to have it display in English or Spanish. They also create a verifiable paper trail, with voters using a touch screen to vote, print out their ballots and then scan them into a machine. Additionally, there is the ability to fix any errors once you print out your paper ballot, before you put it through the scanner. Dominion has assured the county that proper personnel will be on-site to oversee things on Election Day.
In addition to the polling machines, there is an all-new application available for your phone or tablet that can help you keep track of everything. The mobile app, NJ Elections, can be downloaded to Apple and Android devices. It can help you register, check your registration, change or declare a party affiliation, request a ballot, follow LIVE election results and more.
Vote by Mail, early voting and election day voting all give those registered a chance to cast their votes.
Vote By Mail – If you prefer to vote in the privacy of your own home and then send your ballot back, that remains an option in New Jersey.  If you have registered, your Vote By Mail ballot should have arrived by now. If you didn't get one you can still apply to Vote By Mail if you fill out this application and get it to the County Clerk by the end of October. Once you have it and have marked your votes, a Vote By Mail ballot can be mailed back (postmarked by Election Day and received by November 13th) or put in a drop box. In Princeton, the drop boxes can be found in two locations:
Princeton Municipal Building – 400 Witherspoon St., Princeton, NJ, 08540 (Front of building, facing Witherspoon)
Princeton University Wawa/Dinky Station- 152 Alexander St., Princeton, NJ  08540 (On the circle)
If you registered to Vote By Mail, you are not able to vote in person at a polling site unless you opt out – with one exception. If you never receive your Vote By Mail ballot and want to weigh in, you can cast a Provisional Ballot at your polling location on Election Day.
Early Voting – Perhaps Election Day is not convenient for you, but you prefer to cast in person, on a machine. Early voting makes that possible. You can vote this year from October 28 – November 5, 2023, on Monday-Saturday between 10:00 a.m.–8:00 p.m. and Sunday, 10:00 a.m.–6:00 p.m.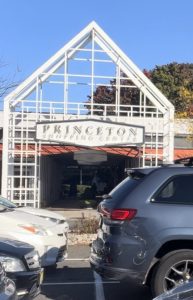 Early voting sites are as follows:
TRENTON – Trenton Fire Department – 244 Perry St, Trenton NJ 08618*
HAMILTON – Colonial Fire Company – 801 Kuser Rd, Hamilton NJ 08619*
LAWRENCE – Mercer County Lawrence Library – 2751 Brunswick Pike, Lawrence NJ 08648
PENNINGTON – Pennington Fire Company – 120 Bromel Place, Pennington NJ 08534
PRINCETON – Princeton Shopping Center – Unit# 260, 301 N Harrison St., Princeton NJ 08540
EAST WINDSOR – Mercer County Hickory Corner Library – 138 Hickory Corner Rd, East Windsor NJ 08520
EWING – Mercer County Office Park – 1440 Parkside Ave, Ewing, NJ 08638
There is no longer a West Windsor location. Mercer County voters are allowed to vote at any of the seven sites throughout early voting, regardless of which municipality you live in. You are also able to track your vote, to ensure it was received and processed by going on the voter portal.
Election Day voting – If you like the tradition of Election Day or find November 7th to be the most convenient date for you, you can head to your assigned polling site only on this date to cast your vote. Your polling location is printed on the sample ballot that comes in the mail (note, this ballot is informational only and not to be used to cast a vote) or can also be found using the polling place search tool. If you would like to get more comfortable in advance with the ballot's layout and information and you didn't receive one by mail, you can find the sample ballots here.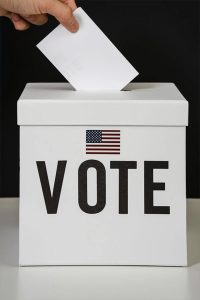 Every candidate wants your vote. As of October first, that meant there were 260,002 available votes in Mercer County (based on the 2023 NJ Statewide Voter Registration Statistics). These registered voters lean 45% democrat, 16% republican and 37% unaffiliated. Princeton's District 16 (which elects the state level candidates) leans slightly different. Of 173,267 registered voters, 36% are democrat, 26% republican and 37% unaffiliated – which can lead to more challenging races.
Only 42% of Mercer County voters cast a vote to decide the County Commissioners in 2022, and only 50% of Princeton's voters weighed in to decide the Princeton Council and Board of Education outcomes last year. In Princeton, there is a contest this year for every office on the ballot except Council, where a vote will simply demonstrate support of the candidates.
In order to vote, you must be registered in New Jersey by October 17th.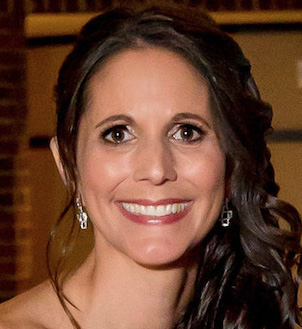 Lisa Jacknow spent years working in national and local news in and around New York City before moving to Princeton. Working as both a TV producer and news reporter, Lisa came to this area to focus on the local news of Mercer County at WZBN-TV. In recent years, she got immersed in the Princeton community by serving leadership roles at local schools in addition to volunteering for other local non-profits. In her free time, Lisa loves to spend time with her family, play tennis, sing and play the piano. A graduate of the S. I. Newhouse School of Public Communications at Syracuse University, Lisa was raised just north of Boston, Massachusetts but has lived in the tri-state area since college. She is excited to be Editor and head writer for Princeton Perspectives!