Elections 2023 – Details on Voting, Candidates & More!
ISSUE #44 – October 12, 2023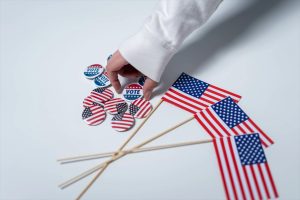 Every October Princeton Perspectives puts out an issue all about the elections, to help every local voter be educated and informed. This month is no different, as we've gathered all the details on when and where to vote, how to vote, what's being voted on and more. As we put the final touches on this issue, our hearts go out to the Israeli, American and other victims of Hamas' terrorist acts. A war has been unleashed that will sadly lead to more injuries and deaths on both sides. Our thoughts and prayers are with everyone in our community and abroad that are suffering.
Here in New Jersey, the democratic election process moves forward, allowing people to have say in what happens next. Ballots have arrived in mailboxes if you Vote By Mail. Sample Ballots are online. There may be offices up for contest and candidates you know nothing about. It's all here in Elections 2023 – Details on Voting, Candidates & More!, the only local publication where you will find it all. Read more…
SPONSORED BY
Want to sponsor an issue of Princeton Perspectives? Booking for 2024 now! Contact us for available dates.
The Pulse of Princeton: What issue is most important to you as you prepare to vote?
Perspectives Revisited
Are you sick of having your phone calls cut off while walking or driving around Princeton? In our March 2022 issue, Princeton Happenings – What's Going on Now That May Impact You?, we wrote in the article Enjoying Princeton in the Midst of Local Improvements about Verizon's expansion of 5G to upgrade its network in Princeton. Unfortunately, even after those upgrades, there are still tremendous gaps in Princeton's coverage. Recently, Council approved license agreements that will allow the addition of 4G LTE antennas at seven sites around town. If you live or travel near 95 Olden Lane, 9 Thanet Circle, 278 Shady Brook Lane, 581 Ewing Street, 176 Edgerstoune Road, 419 Franklin Avenue or 301 Elm Road, you should soon see Crown Castle out there putting up new poles and antennas which hope to provide cellular service to the those areas that have been without. Verizon attended a hearing led by Council in the spring to hear the complaints of poor service from local residents and is responding by adding antennas at all seven sites. T-Mobile will also benefit from four of them, with an AT&T antenna also at the Franklin site.
Do you have an elementary-aged student or one that will soon enroll? Looks like changes may be rolling out eventually. We first detailed concerns with Princeton Public Schools elementary enrollment in April in the issue A Caring Community Divided – What is Happening at Princeton's Schools? and now the district has just released its plans for accommodating student capacity. Earlier this year we explained the concerns and options in the article Elementary Families Share Ideas as They Look Towards District Changes as the Board began planning for the existing elementary distribution problems as well as looked toward the future for both elementary and middle school enrollment growth. Last night, via Zoom, the district unveiled the options under consideration. The district could do nothing, create a dual track school either at Community Park (CP) or Johnson Park (JP) with the Dual Language program and traditional tracks in one building, build a 5-6 school or turn towards a sister school model (with PK-2 in one building moving to grades 3-5 in another). The elementary planning committee has recommended moving forward with a Dual track option with five sections at CP. There is hope to get approval by the Board of Education by the end of winter. If so, this spring the district hopes to get NJDOE approvals and plan for a September 2024 bond referendum with the hope that construction will get underway and redistricting plans are put into place for a Dual Track program to begin at CP for the 2027-2028 school year. For more detailed information, an in-person presentation on this matter is to be held at the Princeton Middle School auditorium Saturday October 14th at 9am.