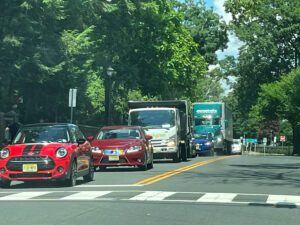 Have you noticed many new things while working from home, such as birds chirping, lawn machines roaring or your neighbors habits? Working from home rather than commuting to an office also means that residents are often on the roadways at times that differ from traditional rush hour. This not only creates changes in traffic patterns, but it also causes people to be around to see things they may not have seen as often in the past. In January, in the article Working to Ensure Roadways are Safe for All Who Use Them, we described how traffic in and around town had drastically decreased the first year of COVID, but it has bounced back. With work-from-home still a reality and construction projects on the rise, there are vehicles on our roadways at times and places not as recognized as in the past. And it may get worse.
"There's a great deal more construction taking place not only in Princeton but in the county and entire state. In 31 years, I've never seen as much construction and development as I've seen in the past 8 months to a year," shares Sergeant Thomas Murray, Princeton Police Department Traffic Safety Bureau Supervisor.
PRINCETON ROADWAYS
This summer, Princeton has major construction projects taking place on Witherspoon Street and Chambers Street in the heart of downtown. The demolition of Thanet Circle is underway in the Littlebrook section and work is set to begin at the south end of Princeton Shopping Center. Additionally, projects that had been put on hold due to the pandemic and home construction plans add to the mix. Whereas Princeton ordinances have generally kept large trucks off local streets, these projects are requiring trucks to travel in and out of places and at times that locals may not be used to.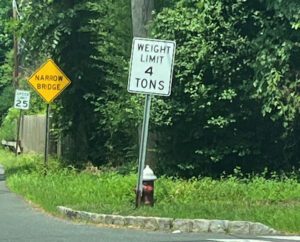 "There's a 4-ton weight limit, however the ordinances have exceptions if that load is going to or from a local roadway," Sgt. Murray explains. "Terhune Rd, for example. Terhune has a 4-ton weight limit, but those trucks are exempt because of the construction site at Terhune and Thanet. And, you have to allow them to get to that roadway."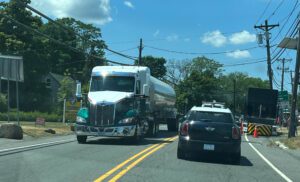 While it may appear that more trucks are traveling along State Highway 206 or through Nassau Street/NJ Rt. 27 as well, Murray suggests it may simply be that more eyes are out and about spotting them. Princeton also is unique in the fact that there is no bypass around town. So, there aren't many other options to travel from North to South and vice versa.
Large trucks have a harder time getting around, whether trying to navigate low-lying trees or traveling over roadway imperfections. If a large truck gets stuck, everyone notices because traffic in and around the area gets affected. But Sgt. Murray says there's other vehicles busying our roadways as well.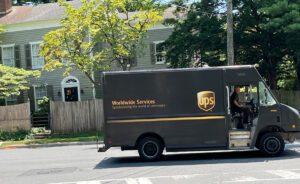 "There's definitely been an increase in smaller vehicles like Amazon, Fed-Ex and UPS, which have probably doubled or tripled since pre-COVID times," notes Sgt. Murray. "And the extra amount of traffic on the roadway from Uber Eats, Door Dash and others. The makeup of the volume of traffic has changed immensely in the past 2-3 years. It's just not the trucks."
WEST WINDSOR FUTURE CHANGES
If trucks are a concern for you, be prepared, as many more will be traveling nearby in the coming years. On June 29th, the West Windsor Planning Board granted final site plan approval for the first phase of development of Bridge Point 8 Industrial Park, a new 5.5 million-square-foot warehouse complex to be located on the site of the former American Cyanamid property on Quakerbridge Road. It sits opposite the Quakerbridge Mall, adjacent to Route 1 on the west and the Northeast Corridor Railroad tracks on the east. The property straddles Clarksville Road. A 61.85% increase in traffic is anticipated in the area.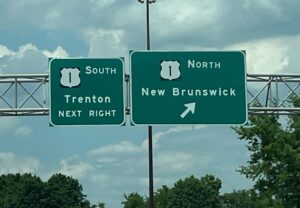 Traffic consultants, focusing on peak periods of the day, indicated they expect approximately 75% of the traffic to travel on Quakerbridge Road and Route 1. 25% of the traffic is anticipated to flow on Clarksville Road, though concerns have been voiced those trucks will take it to use 571 to the NJ Turnpike. The study focused on rush hour periods and cited an estimated influx of 60 trucks in the morning and 90 in the evening during phase 1 of the project.
"The real problem is when you have 5.5 million-square feet of warehousing, there are trucks coming throughout the day. With an office complex or shopping plaza you can anticipate when the peak traffic is. They did take an estimate of commuter traffic but that doesn't do it for the entire day, and you could literally have a stream of tractor trailers running up and down," shares Allen Schectel, one of the two members of the Planning Board that voted against the approval. "My primary concern is Clarksville Rd, that's where the schools are."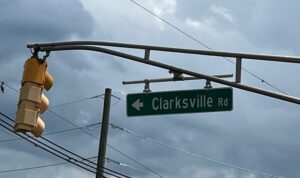 West Windsor-Plainsboro High School South (WWP South) is located at the corner of Rt. 571 and Clarksville Road, a little more than three miles north of the site, while Maurice Hawk Elementary School (MH) is one block south of the high school, directly on Clarksville Road. More than 80 conditions were added to the plans in order for the developer to receive approval.
"The Planning board conditions prevent trucks from travelling toward MH and WWP South," states West Windsor Mayor Hemant Marathe. "The township will work with the county to put weight restrictions on Clarksville Road. The county has done it on other roads where it was too dangerous for the trucks to travel. Given how unsafe it would be for the truck to turn onto Princeton Hightstown Road from Clarksville near the high school, the county should restrict trucks over a certain length or weight as they have done in Hamilton and Hopewell. This will address truck traffic concern for a majority of residents."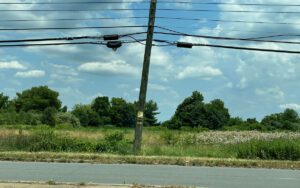 Traffic was only part of the concerns voiced by many West Windsor residents who pushed back against the approval. Environmental impacts to the town were also highlighted. The property under consideration has been a constant point of discussion for the past 30 years, with past possibilities including relocation of Quakerbridge Mall or Princeton Hospital. All previous ideas were rejected.
"I wish they had made that choice so we will not be having this debate. With the fourth round of affordable housing coming up in 2025, the township faced a very difficult decision whether to take a chance of having more than 2,500 apartments constructed on this site or find an alternate use that is acceptable to the owner," Mayor Marathe explains. "The owner agreed to warehouses as one of the possible uses and I reluctantly agreed."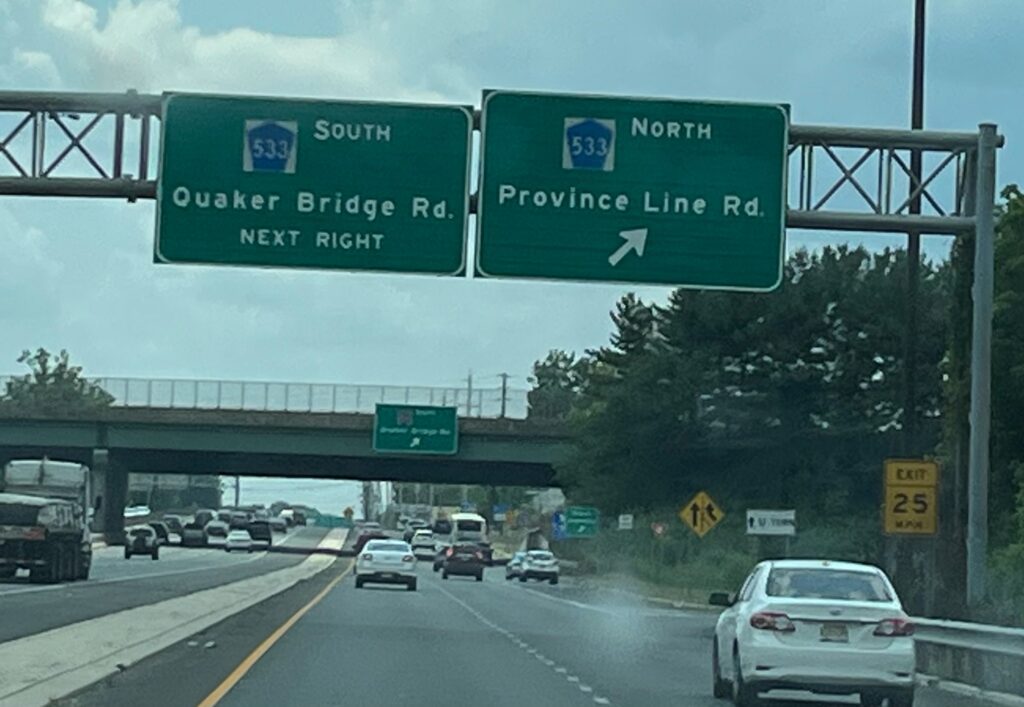 Marathe expects trucks will take the shortest route, therefore coming from the port near Newark Airport most will often take the NJ Turnpike to Route 18 to Route 1, while those coming from Delaware or Philadelphia will likely travel 295 to Route 1, limiting the truck traffic through town. But residents like Schectel worry the county may not put in all the proper measures to limit through-town travel, such as prohibiting a left turn from Clarksville Rd. onto Rt. 571.
"There are 2 culverts going to be replaced that restrict truck traffic on that road. If they're going to do new construction which will support the weight of tractor trailers, why would anyone think the county will prohibit a left-hand turn? I don't have confidence in that," Schectel shares. "Then there are unintended consequences of the no left turn, where does that traffic go? None of this was really studied to any degree."
Over the past 15 years, changes have been made by the intersection of 295 and Route 1 to help the flow of traffic. Time will tell how that fares if more tractor trailers start utilizing this route to get to the new warehouse. But you won't see anything immediately. It is expected to take at least three years before a warehouse is built, because a permit for construction can't be granted until approval is given for a connection from the site to Route 1, which some suggest could still the take DOT another 1-2 years.
MONTGOMERY PASSAGEWAYS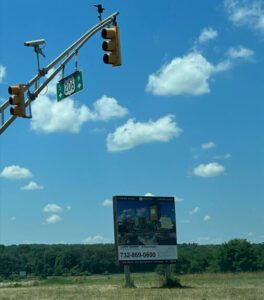 If you've driven north on State Highway 206 out of Princeton into Montgomery, you've likely seen signs for new shopping plazas for years and a lot of active construction. The first, just north of the Princeton Airport, has long been anticipated, but nothing yet has been noticeably done on the site.
"The project, known as Montgomery Promenade in its current iteration, is still underway. The planning board is currently reviewing the latest revisions to the plans and will consider the most recent revisions to the project at an upcoming planning board meeting," shares Lori Savron, Montgomery Township Planning Director. "Significant roadway and intersection improvements are planned to US 206 and County Road 518 as part of the project."
Improvements at those intersections are also expected to address additional traffic anticipated from Village Walk at Mongtomery, home to Jersey Mikes, Orange Theory and more on the lot across from the Shoprite plaza. So far, thanks to improvements at the existing traffic signal controlling cars at Village Drive and the Shoprite driveway, this plaza is developing less traffic than the original center had when it was fully occupied.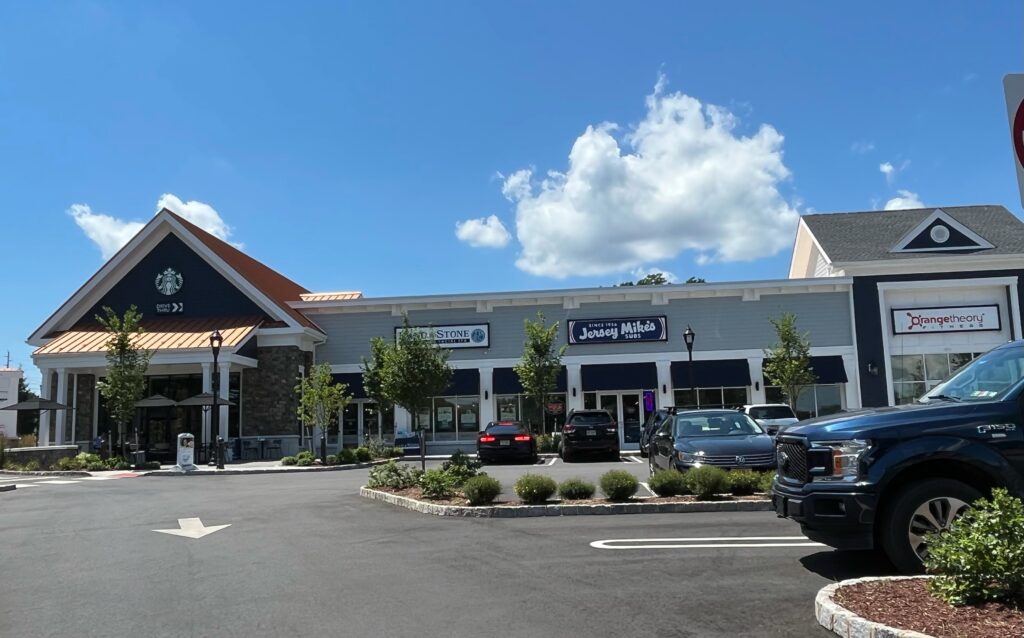 When completed, there will be 62,00 square feet of retail and restaurant space at Village Walk, behind which 52 residential apartments are being built. Residents of these apartments will have their own parking area and can come and go from either loop road.
One block up 206 and across the street (directly north of the Shoprite plaza), demolition of the existing building is leading way to 155 residential apartments to known as the Country Classics development. Residents and visitors will be able to enter and exit just north of the Shoprite light but there will also be an exit-only access at the light.
"The project will result in minor increases in peak hour trips compared to the previous office use of the property," explains Savron.
THE TRAFFIC LOWDOWN
Time will tell if traffic changes are being caused by current construction or, if once completed, the construction projects will drive more traffic, but overall, traffic is being highly considered across the area, from Montgomery through Princeton and over to West Windsor, as projects are anticipated and underway. If you find it disruptive, you may find a need to shift your travel times or plan for a few extra minutes to get from here to there.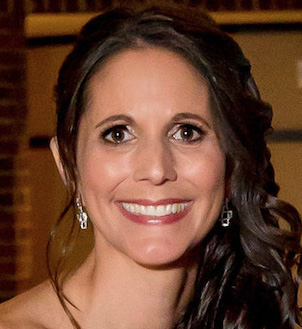 Lisa Jacknow spent years working in national and local news in and around New York City before moving to Princeton. Working as both a TV producer and news reporter, Lisa came to this area to focus on the local news of Mercer County at WZBN-TV. In recent years, she got immersed in the Princeton community by serving leadership roles at local schools in addition to volunteering for other local non-profits. In her free time, Lisa loves to spend time with her family, play tennis, sing and play the piano. A graduate of the S. I. Newhouse School of Public Communications at Syracuse University, Lisa was raised just north of Boston, Massachusetts but has lived in the tri-state area since college. She is excited to be Editor and head writer for Princeton Perspectives!