Nuisance or a Necessity? Physical Changes You May Encounter Around Princeton
ISSUE #29 – July 19, 2022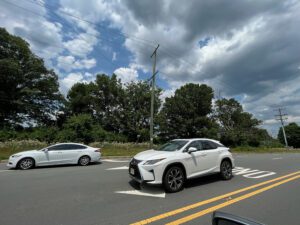 For most, summer flows at a different pace than the rest of the year. Schools are out, summer camps are in, and many families use this time to take a vacation or time off to enjoy loved ones and the weather. Summer is also a time that more people spend outdoors rather than cooped up inside, which means people notice a lot more of what's going on around them.
In this month's Princeton Perspectives, we take a closer look at some of the actions and realities you may see locally in the issue Nuisance or a Necessity? Physical Changes You May Encounter Around Princeton.
Of course, we wanted to know what changes local residents are noticing around Princeton this summer. You can see what people shared in this month's Pulse of Princeton. Perhaps you agree with them?
The Pulse of Princeton:
What changes are you noticing around Princeton this summer?
Perspectives Revisited
In January, we shared with you in the issue Princeton's Leaders: Are They Creating a Better Tomorrow that the NJ State Police had declared 2021 was the deadliest year on New Jersey roadways in the article Working to Ensure Roadways are Safe for All Who Use Them. A new report just issued at the end of June by TRIP, a national transportation research nonprofit, further confirms this statistic. It states that NJ traffic fatalities were even worse than the national average, with a 27% increase in fatal accidents from 2019-2021 across the Garden State compared to 19% across the US. It is expected the increase is caused by drivers taking more risks, knowing there was less police enforcement on the roadways due to the pandemic. So far for 2022, NJ State Police reports there have been 358 fatal roadway accidents.
In May, in the issue Reaching Higher – Princeton Neighbors Making an Impact Locally and Beyond, the article Parents' Passion Leads to Outreach About Princeton's Future shared the story of a Princeton parent who was involved in the discussions regarding recreational cannabis dispensaries in Princeton. Town Council opted not to pursue recreational licenses at that time, but the first recreational store in NJ had just opened on Rt. 1 in Lawrence. Medicinal cannabis, however, has been sold in state-wide dispensaries for 10 years already, the product of an executive order signed by outgoing Gov. Jon Corzine. Gov. Chris Christie then came into office and instituted a 6.625% sales tax on medicinal cannabis which has slowly been phased out under Gov. Phil Murphy. To eliminate barriers to accessing it, that sales tax was completely eliminated from all purchases in NJ on June 30th, but it is said the state's medical cannabis is still the most expensive in the US.