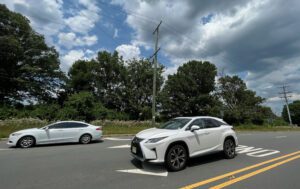 For most, summer flows at a different pace than the rest of the year. Schools are out, summer camps are in, and many families use this time to take a vacation or time off to enjoy loved ones and the weather. Summer is also a time that more people spend outdoors rather than cooped up inside, which means people notice a lot more of what's going on around them.
In this month's Princeton Perspectives, we take a closer look at some of the actions and realities you may see locally in the issue Nuisance or a Necessity? Physical Changes You May Encounter Around Princeton.
Of course, we wanted to know what changes local residents are noticing around Princeton this summer. You can see what people shared in this month's Pulse of Princeton. Perhaps you agree with them?
Whether you're going to the beach or to the office, you're likely noticing the traffic or other vehicles on the roadways with you. Are There More Trucks and Traffic Coming at You From Every Direction? This article looks at what is happening in town and nearby in both West Windsor and Montgomery, sharing today's realities and a look into the future.
If you like to look back in time, Princeton is home to sites of some very influential moments. The history of America was outlined by decisions made at sites like Princeton Battlefield, and many efforts have been made to ensure visitors can learn and experience them.  What is Needed to Make Princeton Battlefield an Historic Destination takes a look at what's been promised and what hopes to get done.
As the decades progressed from revolutionary times to modern day, so have people's needs. Marvels of engineering and technology keep everyday life flowing, literally. But recent recognition of the state of the local sewer system means changes need to be made to improve it and prevent major problems going forward. Princeton's Necessary Sewer Improvements Could Come at a Cost to Users explains the situation – one you likely never even thought much about.
To the contrary, hardly a day goes by where you don't think about the ladybug-looking critters strolling among your property. They're Quieter and Prettier Than Cicadas, but Spotted Lanternflies are a Nuisance details the state of these bugs today and what you can do about them.
Perspectives Revisited provides current updates to stories we've shared with you in the past. This month, we'll highlight the latest about traffic safety and the elimination of charges to make medicinal marijuana more accessible.
We hope that you are taking advantage of the warm weather and sunshine. Read this issue while sitting on in your yard or relaxing at the Community Park Pool. And let us know if there's something you want us to write about in future issues by emailing us here. Stay safe and enjoy. Next month we'll be back to share more about what matters to Princeton.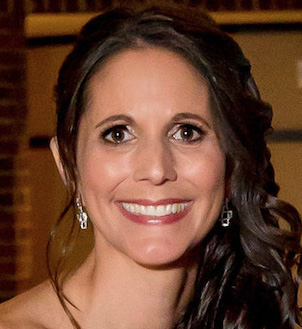 Lisa Jacknow spent years working in national and local news in and around New York City before moving to Princeton. Working as both a TV producer and news reporter, Lisa came to this area to focus on the local news of Mercer County at WZBN-TV. In recent years, she got immersed in the Princeton community by serving leadership roles at local schools in addition to volunteering for other local non-profits. In her free time, Lisa loves to spend time with her family, play tennis, sing and play the piano. A graduate of the S. I. Newhouse School of Public Communications at Syracuse University, Lisa was raised just north of Boston, Massachusetts but has lived in the tri-state area since college. She is excited to be Editor and head writer for Princeton Perspectives!