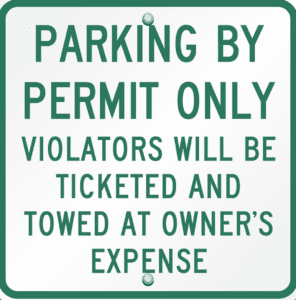 Since 2017, the Princeton Permit Parking Tasking Force (PPTF) has been engaged to try and ameliorate a situation that is making residential parking difficult for many. There has been much back and forth between the public and the task force, resulting in some amended decisions. Last week, on January 11th, the PPTF's latest plan was proposed at a public Council meeting. With 180 people in attendance, 37 residents called into the Zoom and several emails were read sharing personal perspectives. After a 5+ hour Zoom meeting, it was decided to call it a night, without a conclusive decision. Now Council can schedule another work session, ask the task force to update their report or bring it straight to a vote. So, if you didn't burn the midnight oil, Princeton Perspectives wants to share with you what's on the table. While PPTF stated this latest proposal is still fluid, you can read below the tenets of their plan. The strongest opponents to the PPTF plan have voiced not wanting council to offer local business' any employee parking, being okay with offering employee parking if it remains off residential roads or wanting the residential permits to be free. You can gain some understanding of the opposing voices through one resident's suggested proposal.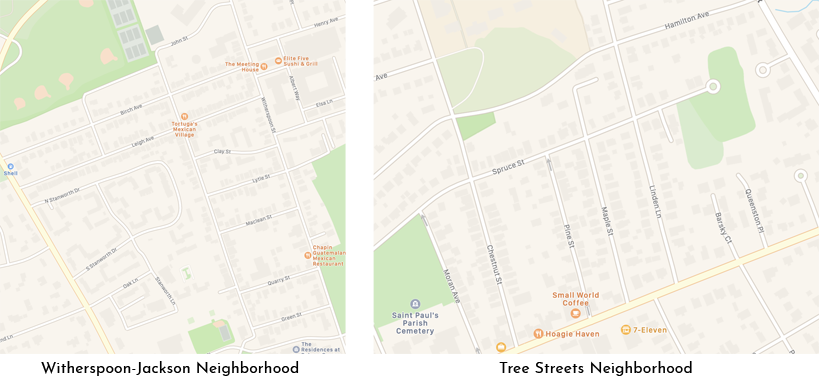 A TASK FORCE MEMBER'S ANALYSIS
By Bland Whitley
There's an episode of the beloved sitcom Seinfeld, in which George Costanza waits too long to demonstrate his excellent parallel parking technique and ends up in a standoff with a person who tries to claim the spot by edging into it from the front. Thus ensues a classic Seinfeldian ethics lesson on modern living. Nobody wins this standoff, as both parties just stand around waiting for passersby to agree with them. The moral of the story is parking issues drive people crazy!
The multiyear effort of the Princeton Permit Parking Task Force (PPTF) to devise new ways to manage the streets nearest the business district has sparked a similar standoff. As a member of the PPTF, I'll try to explain the problems we set out to resolve, the objectives of the plan that were presented at Council's meeting on Tuesday, January 11, and the improvements we should be able to make, regardless of the plan's implementation.
Currently, a great deal of parking that derives from downtown businesses—customer and employee—gets funneled into two neighborhoods: the Witherspoon-Jackson area north of Paul Robeson and west of Witherspoon Streets and the Tree Streets area between Nassau and Wiggins/Hamilton Streets. These neighborhoods feature many residences that lack off-street parking, and residents depend on some access to street parking. With so much business-oriented parking encouraged in these neighborhoods—a product of both custom and previous political decision-making—the residents often have nowhere to park. Twenty-four hour permits for residents without adequate off-street options and the institution of time limits on streets in these neighborhoods that have previously had unrestricted daytime parking (and therefore quickly fill up with employees of downtown businesses and/or the university) would greatly improve the quality of life for residents who have borne the brunt of the current parking regime.
Because this aspect of the plan would decrease the number of parking spots that downtown employees currently have access to, the PPTF has also hoped to substitute other spaces that employees might use. We have worked hard to identify lot spaces, most notably through an agreement with Westminster Choir College that will yield about 200 spaces to be used by employees. Unfortunately, Rider University still intends to sell this property, so it can only be considered a temporary boost. Other lots have not been interested. Simply put, the town has no leverage over how an owner of a private lot wants to use that space. Allocation of about 170 underutilized metered spots for the use of permitted employee parking will help but still fall short. A survey of merchants conducted by the PPTF indicated as many as 1,000 employees for whom no parking provisions currently exist. Many of these employees have been shuttling between metered spaces and free 2-hour zones, which are best suited for customers.
Given the current existence of employee parking on unrestricted residential streets, it seemed reasonable to the PPTF to continue to make some provision for employees in the neighborhoods closest to downtown. These would not be free, as they currently are, but would be priced affordably. The spots would be managed so as not to overwhelm any one street, as is often currently the case. A small number of streets—emphatically not all streets—in the W-J and Tree Street neighborhoods will include some employee parking at a ratio of 30-50% of available spots. In addition, the proposal allocates some employee spots in the streets north of Nassau across from the Tree Streets. Both neighborhoods share similar characteristics and a proximity to businesses.
I want to emphasize that the plan is not adding or subsidizing the cost of employee parking. On-street employee parking has always existed—for free, on a non-permitted basis. The proposed plan seeks to manage this parking, making it easier for residents whose streets have long been parked up. Political opposition has forced the PPTF to back away from an earlier goal of distributing some of this parking into neighborhoods whose residents all have adequate off-street parking. It's worth noting that these neighborhoods currently allow 2-hour parking and on some streets unrestricted parking, particularly during summer months when the high school zone's restrictions are not enforced. With or without that aspect of the plan, however, the goal is to lighten the load on residential streets where employee parking has previously been concentrated. It is not to allow employee permit parking on all residential streets.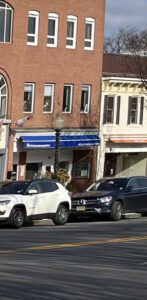 The PPTF has taken employees into account because of a heightened concern that the high expense of paid parking downtown has become an intolerable burden for the lowest-paid workers. Although most businesses can and do provide parking for some employees, very few can afford to accommodate all employees. That is just an economic reality. The town cannot fill all of this gap, but it can alleviate parking issues for many employees in a managed way, making use of the streets—a shared resource supported by the taxes of residents and businesses alike. To leave this problem to the market, as some advocate, is to usher in a soulless downtown bereft of the independent businesses that have so long made it an attractive place to visit and to live. 
AN ATTENTIVE RESIDENT'S COUNTER-SOLUTION
By Phyllis Teitelbaum
A "WIN-WIN" SOLUTION
I have lived in Princeton for 43 years. About 20 years ago I became interested in solving parking problems in residential neighborhoods. In the late 1990's, my neighborhood near the high school was parked up by high school students, who brought trash, loud music, and reckless driving. Susan Jefferies and I found non-residential streets where the students could park. We proposed that those streets become "Student Permit Parking Only" and that the residential streets become "Resident Permit Parking Only." This "win-win" solution was so good for both the students and the neighborhood that it was unanimously approved by the governing bodies. It has worked well.
THE CURRENT PROBLEM
A different parking problem has arisen in two other residential neighborhoods in Princeton—the Witherspoon-Jackson neighborhood, and the Tree Streets neighborhood. They have a chronic shortage of parking for residents because they are close to business districts, and because the Tree Streets are close to part of Princeton University. As a result, these neighborhoods suffer from "overspill" parking—parking by employees of businesses and by shoppers in W-J, and parking by employees, shoppers, restaurant goers, and Princeton University graduate students and staff on the Tree Streets. The parking problem is worst for residents whose houses have no driveways and who must therefore find parking on the street. There are many houses with no driveways in W-J, and a few in the Tree Streets.
After hearing complaints from these two neighborhoods for years, Princeton Council formed the Permit Parking Task Force and charged it with making recommendations for solving the parking problems in these two neighborhoods.
THE OBVIOUS SOLUTION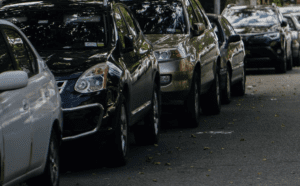 There is an obvious solution to the problem, similar to the high school neighborhood plan. Make the streets in these neighborhoods "Resident Permit Parking Only." Find parking elsewhere for the employees and other "overspill" parkers.
Recently, parking has been found for the employees. Princeton Council has wisely arranged to rent 193 parking spaces at Westminster Choir College (WCC). These spaces are within approximately 1/2 mile of the business districts—walking distance. (The Task Force itself has stated that 1/2 mile is walking distance.) Yes, Rider University is trying to sell the WCC campus but, embroiled in lawsuits, it will likely be at least 3-4 years before any are resolved.
If Rider wins, the campus would most likely be sold to the Princeton School Board, which might willingly rent at least 193 parking spaces to the town. If Rider loses, the campus will most probably belong to the Westminster Foundation or the Princeton Theological Seminary, which might also likely rent those spaces to the town. I have therefore concluded that the 193 parking spaces will almost certainly be available for at least 3-4 years, possibly permanently. Even more than 193 parking spaces may become available.
The Task Force itself has also identified 177 underutilized metered parking spaces to convert to employee parking. That's a huge total of 370 spaces—many more than are needed for the employees who now park in W-J and the Tree Streets.
Shoppers who now park in W-J can park in the municipal parking garage. It is not free, like W-J was, but it is the appropriate place for them to park.
On the Tree Streets, some parking can be reserved for shoppers and restaurant goers by making the parking spaces nearest to the businesses and restaurants paid parking spaces, with time limits.
Princeton University graduate students and staff do not need to park on the Tree Streets. Princeton University provides them with parking spaces and with an excellent shuttle bus system.
If the two neighborhoods become "Resident Permit Parking Only" and the employees currently parking in these two neighborhoods are offered the 370 spaces, "overspill parking" will be removed. The problem will be solved.
THE TASK FORCE'S RESISTANCE
But the Permit Parking Task Force has not accepted this solution. Even though residents need every space on their streets, and despite there being 370 parking spaces available for employees, the Task Force insists on the very controversial recommendation that some employees be granted permits to park all day on the residential streets of W-J and the Tree Streets.
Why is the Task Force resisting the obvious solution? The answer is ideology. Some members of the Task Force believe that all residential neighborhoods should be forced to accept parking by employees and other non-residents. They want to abolish restrictions like "Resident Permit Parking Only" that protect residential neighborhoods from "overspill parking."
As a result of their ideology, some members of the Task Force want to establish a precedent. They want to start a process of turning residential streets into parking lots for employees and other non-residents. If this precedent is established, employees will park all day in residential neighborhoods that are within walking distance of businesses. And all residential neighborhoods will be in danger of all-day parking by other non-residents.
WILL PRINCETON COUNCIL CHOOSE THE OBVIOUS SOLUTION, OR WILL IT INSTEAD APPROVE THE TASK FORCE'S RECOMMENDATIONS?
At the Council/community meeting on January 11, the public expressed many strong objections to the Task Force's employee permit parking plan. Two-thirds of the comments opposed the Task Force's plan. Nevertheless, it is not certain that Princeton Council will reject the Task Force's ideology and its plan to park employees all day in residential neighborhoods.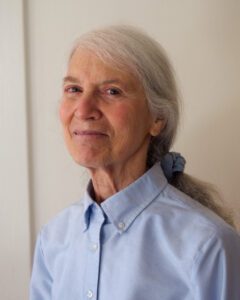 Phyllis Teitelbaum has lived in Princeton for 43 years. For 20 years she has been involved in solving parking problems in Princeton. For 10 years, she served on the Borough Traffic and Transportation Committee, which handled parking problems. She is also the co-founder of Quiet Princeton, which has worked to regulate the use of gas leaf blowers in Princeton. Her goal, as an active and engaged resident of Princeton, is to preserve Princeton's excellent quality of life, for all residents. She has a BA from Swarthmore College and an MA and PhD in sociology from Harvard University.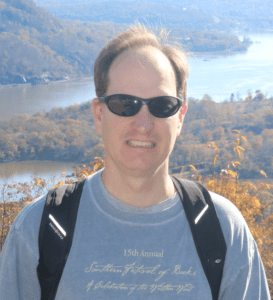 Bland Whitley lives on Leigh Avenue with his wife Sarah and their two school-age children. He parks on the street, unless there's no spot and then he makes use of the Community Park lot. He works at the university and before the pandemic enjoyed his daily walking commute.