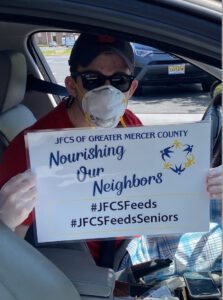 When we give to others it can help to build social connections, enhance self-esteem, reduce stress, and provide a sense of purpose. Recipients report the support of volunteers decreases emotional stress, isolation, and feelings of loneliness and depression.
BENEFITS FOR VOLUNTEERS
By measuring hormones and brain activity, researchers have discovered that being helpful to others delivers immense pleasure. The more we give, the happier we feel.
"I became a volunteer when I converted to Judaism and wanted to follow the concept of 'tikkun olam' which translated means 'mend the world'," one volunteer reported. "Jewish people do that, they don't just say it. This gave me an opportunity to help others. Every Thursday, my husband and I deliver meals through the Kosher Meals on Wheels Deluxe program, which started due to a special grant for COVID-related hunger. I have gotten to know the clients on a personal level; we share information about each other's family, what is going on and even exchange gifts. We look forward to seeing each other. I don't look at it as a sacrifice, I get so much more out of helping others. I wanted to do something positive to offset my son's death and this has allowed me to do that."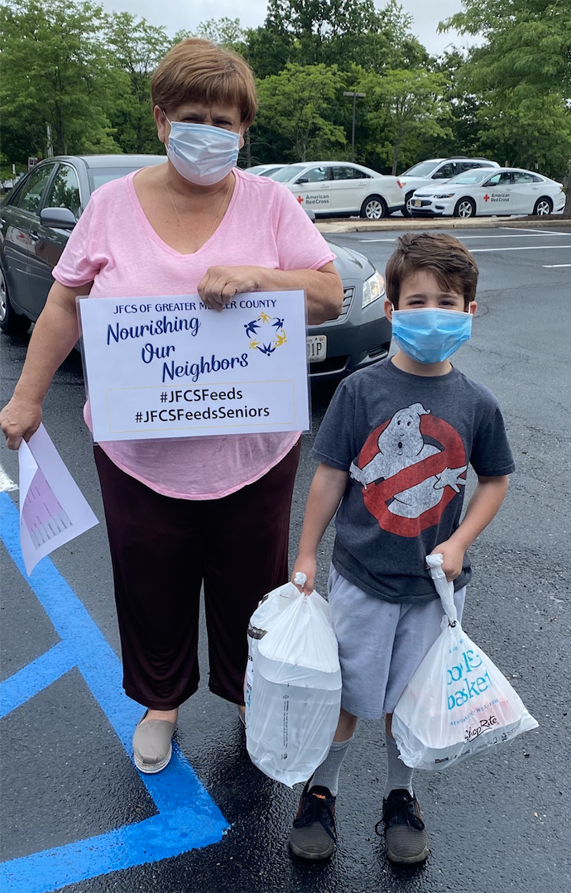 Another benefit volunteering provides is an opportunity to build social connections. Interacting and communicating with people who share similar values will help prevent isolation and make us better "social interactors."
Volunteers work together in many of the Jewish Family & Children's Service (JFCS) programs, for example, and form friendly relationships which continue outside of their volunteer role; for example, they may go to lunch together. Volunteers in the food pantry learn how to take inventory, organize and work with people from a variety of backgrounds. They also learn to take direction, time management and enhance communication.
One volunteer shared that being authentic allowed him to experience a deeper and stronger connection with others because he was pursuing his passion of helping others. It is a choice for him to help others, which brings him happiness.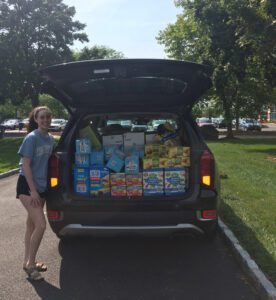 Another area of satisfaction is learning new skills which activates the release of the feel-good chemical, dopamine, that helps cope with anxiety and daily life strains. Learning and acquiring new skills also helps to build a healthy level of self-confidence. Feeling a sense of accomplishment helps you to feel better about yourself and future goals.
Lastly, volunteers report that sharing their authentic selves with others while making a difference in people's lives, provided them with an overall sense of purpose.
BENEFITS FOR RECIPIENTS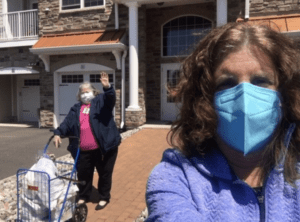 The services offered by Jewish Family and Children's Service of Greater Mercer County impact our recipients in many ways. Through our food pantry, clients report benefits of eating healthier foods and interacting with volunteers. This is also true with our and shop and drop services where volunteers are linked to a client who can no longer grocery shop for themself. The client lists what they need and the quantity of that particular item, then, the volunteer shops for the groceries and delivers them. This is a great way to add socialization to someone who is home bound. One particular client stated they benefit by experiencing more stable moods and an overall happier outlook and improved ability to focus, due to eating a healthier diet.
Furthermore, parents who use the food pantry often exchange conversations with staff about how to make eating healthy and more fun for children. Staff and parents talk about their experiences and share recipe tips; i.e. smiley faces on pancakes, get kids involved in planning weekly menu/cooking. When parents hear that other parents have similar experiences, it normalizes the situation and reduces their anxiety.
Next, those fighting isolation, loneliness and depression have expressed gratitude to our volunteers who spend time interacting and forming relationships. We have heard recipients say that they look forward to visits from their volunteers (dropping off a meal, delivering groceries, etc.). Relationships develop and they have familiarity with each other's lifestyles; ask about a grandson's birthday, or how the family will celebrate a holiday. Sometimes this is the only social connection the recipient has, so it is an important and meaningful time with the volunteer. Recipients stated when they shared their thoughts and life experiences with volunteers, feelings of loneliness decreased.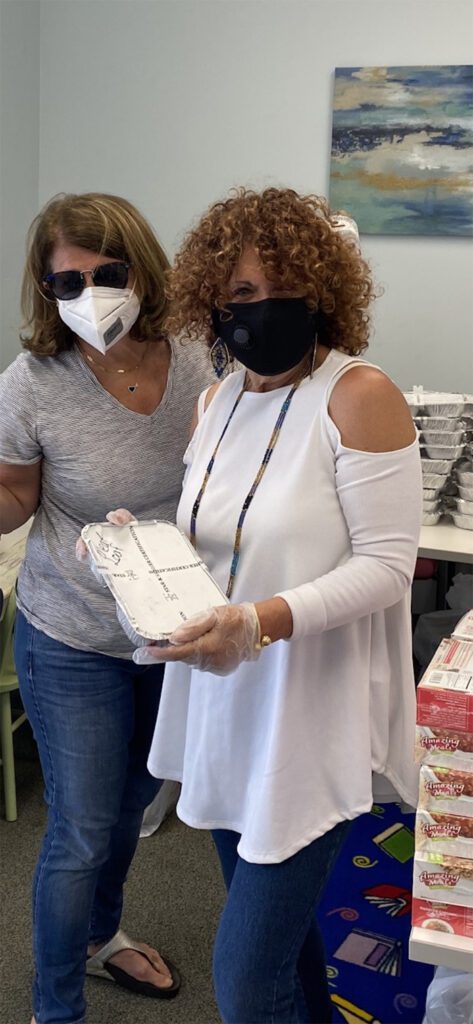 Lastly, spiritual life is supported when we deliver gifts and supplies for holiday observances. All through the year, JFCS volunteers/donors create these for clients of the Agency to maximize their enjoyment of holidays, religious celebrations and birthdays. For example, during the winter season clients are given handmade blankets, coats and gift cards to purchase gifts for their loved ones. They're given food for their holiday tables, typical Hanukkah gifts and treats, etc. Everything is delivered by volunteers of JCFS.
The benefits of giving and receiving are priceless. When we give our own money or time, the donor — and the recipient — can feel a renewed sense of gratitude.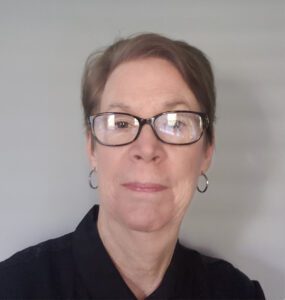 Shirley Bellardo, LCSW, LCADC joined JFCS in 2018 in the role of Director of Clinical Services. Prior to that she worked for a community social service agency for more than 20 years. When Shirley was offered employment at JFCS, she did not hesitate to accept, as she knew the mission and values of the Agency aligned with her own. Shirley has over 25 years of experience helping individuals and families struggling with anxiety, depression, relationships, life transitions and addictions. Shirley is a member of the Mercer County Traumatic Loss Coalition and Professional Advisory Meeting.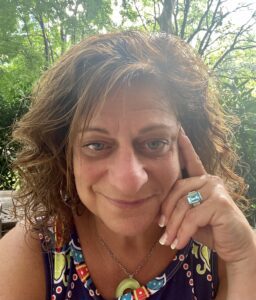 Eden Winick Aaronson, Director of Volunteers & Community Outreach, JFCS, is a graduate of the Jewish Theological Seminary and Columbia University, and is the proud daughter of a lifelong Jewish community professional. Since graduating in the 80's, she has worked with volunteers and leaders on behalf of Ben-Gurion University, State of Israel Bonds, Tel Aviv University, Jewish Heritage Programs and now JFCS in Princeton. Her passion for bettering her community and repairing the world was instilled as a young child. Eden has two children: Hayley, a data analyst and graduate of NYU & Columbia; and Adam, a journalist and sophomore at Temple University.