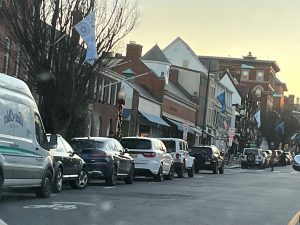 Like a good soup gets its flavor from the ingredients you put into it, a municipality becomes what it is made of – its schools, stores, restaurants and community. Each part has its purpose. In Princeton, the variety of commerce areas offer opportunities for locally owned businesses to add a lot of their unique flavor.
While local businesses help define a town, similarly the town helps define the businesses. What do people want? Where are they willing to shop for it? How do they embrace it? Interviewing owners of long-established and new places alike, there was one very common theme about what has made them happy to have set up shop in Princeton and enabled them to keep servicing their customers. All say it's thanks to the community.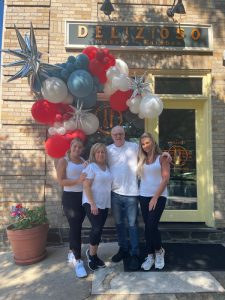 "This place reminds me of the show Cheers. Meaning, these are our customers but they're also our friends and family," explains Eric Weshner, who owns Delizioso Bakery + Kitchen with his wife, Lynn. "It's just a very homey type of community. It's a great community."
The Weshners opened Delizioso in May 2021, hoping their vision of a mom-and-pop eatery on Witherspoon Street would be enticing to the locals. They drive in from Staten Island to operate the business, and people from near and far (one regular even comes from Cherry Hill!) come repeatedly for the homemade Italian creations.
"They've opened their arms to us," Weschner says. "It's just home."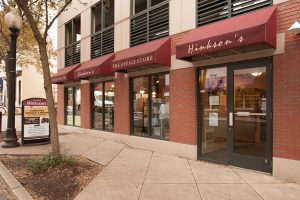 Princeton is also home to Andrew Mangone, who grew up here, working at his uncle's stationary store on Nassau Street. The store, originally named Roland Stationary, has been around since the mid-1800s. Now, in 2022, Hinkson's Office Supply Store has gone through several name changes and locations (it's now on Spring Street) but he can't imagine having this store anywhere other than in Princeton.
"I think in any other town we'd be long gone. I don't know any other independent stationary stores in NJ anymore," says Mangone, who's co-owned Hinkson's with his cousin, John, since 2005. "I see all my customers and people around town, and they're just very good. They'll come in and order stuff, even wait for it if they have to, so they can buy it from us rather than online. It's just a very faithful community."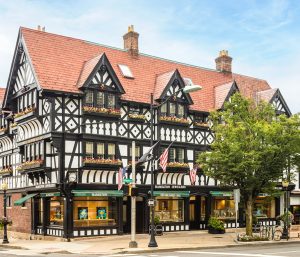 Just slightly younger than Hinkson's is Hamilton Jewelers, which first opened in Trenton in 1912. The store was sold to the Siegel family in 1927 and they moved it into Princeton in 1986 after convincing the owner of the landmark building at Witherspoon and Nassau Streets they could make better use of the space than an office would.
"My grandparents and parents moved into town. They both really believed it's important, and it's still our mantra, we don't just do business in a place, we live there and are part of the community," shares Andrew Siegel, COO of Hamilton Jewelers. "I was born in 1988 in Princeton. We've been in that location ever since."
Trends may come and go, but generations of loyalty are evident at a store like this.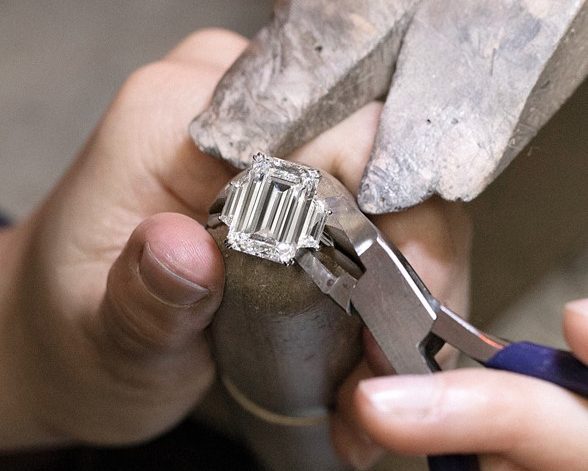 "One of my favorite things is when I'm in the store and I meet someone who says, 'My dad bought his engagement ring from your grandfather and now there's not even a question I was coming here to buy mine from you.' That level of community support, where people say we are not even going to think about other stores or online, we support local, and we support the businesses that are in our community. That happens every day and it's amazing," recalls Siegel.
Learning from the community that has been loyal to them for so long, Hamilton knew it had something special beyond just its jewelry sales. In late November, they officially opened Hamilton Home, moving their home gifts part of the business to its own store on Witherspoon Street.
"The response has been really great, really humbling. We knew it was important to our business but didn't know how important it was to so many people. So many have said how happy they are we opened this," Siegel adds.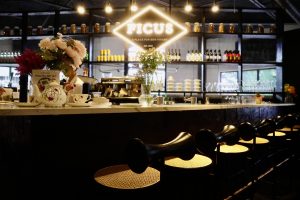 Less than half a mile north on Nassau Street sits Ficus – a place for Bon Vivant. The international fusion restaurant and gallery, which opened its first floor in January 2021 and 2nd floor in October of last year, hopes such stories will be shared about its existence another century from now, too. As a newer business in town, owner Quinta Li says she knew when she came here that Princeton had something special.
"I still remember the first time I moved to this area, there was an unexplained comfort coming into my heart, and I liked it here immediately. I feel very grateful and blessed to be welcomed by the Princeton Community. I appreciate this big family's generous love and support, which means a lot to ethnic immigrants like us."
It's this community's love that has enabled old businesses to sustain through the COVID pandemic, new businesses to open and be well received and for all in the areas of the downtown construction to make it through as well.

"I think the heart of it is having good 2-way communication. It's really important to have realistic expectations about what is happening on the part of businesses, but for the municipality it's also important to understand the effect all these projects are having and trying to mitigate downside to greatest extent possible," explains Isaac Kremer, Executive Director of the new Princeton Business Partnership, a spin-off of the Princeton Merchants Association that came to be with the development of Princeton's Special Interest District in March (see What is a SID and How Will it Benefit Princeton for more information). "Multiple times a week there's been conversations about construction, employee parking, messaging, getting the word out that we're open. Much of our team is taking action to help deflect some of that impact. I am hoping to look out to where the heavy metal rolls off and a beautiful downtown emerges, and we'll be able to look back and appreciate how far the community has come."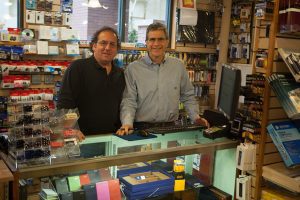 Hinkson's, for example, has hit the proverbial jackpot when it comes to things that have made business quite difficult – the pandemic shift from office environments to work-from-home, the on-and-off closing of the entrance to Spring Street due to the Witherspoon Street construction and the competition of big box stores and online shopping have created enormous hurdles for its survival. To keep afloat, both co-owners now also work other fulltime jobs. To stay relevant, the business model has shifted to include an online presence, delivery, shipping and printing. If one comes in person, they will still find unique stationary items like high end paper, journals and fountain pens.
"We have our website but the retail store is here so people can walk in and grab stuff," Mangone notes. "We know we've evolved into a convenience store – if someone doesn't want to wait to get something delivered, they can come pick it up. Similar to people who go food shopping at Shoprite but if they need some other stuff sooner, they'll stop at Wawa."
Hinkson's has shown it is made of steel, and is hoping to keep its doors open for years to come. Others weren't so successful, but the closing of Despana created an opening for Ficus to lease its space. Opening a new restaurant during the first year of COVID also had its risks. Ficus received a great deal of help from its neighboring businesses and the municipality. Li is a first-time restauranteur, so Thai Village and others helped explain about the building infrastructure and some things to know when starting a restaurant. The Health Department and local Fire Marshall have also been graceful with their resources.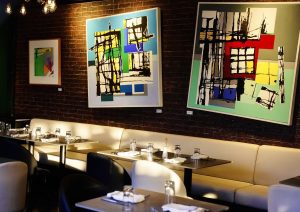 To differentiate itself from other Princeton restaurants and invite people to come try it, Ficus decided to not only open as a restaurant but an art gallery as well. It aims to welcome people with good food at an affordable price, but also to showcase art from local artists. The upstairs, upscale dining area is surrounded by artworks from established artists, while the 1st floor, causal café, displays works from young artists, just starting out.
"It is about creating a joyful space and time for gathering and enjoying gourmet food, art, and life. Since the pandemic, people have spent more time on virtual communication than in real life," Li details. "A real meal and the true joy from the connection between people are always precious, like the full name of my restaurant – FICUS, a place for BON VIVANT. It's French, which means a person enjoys food and life."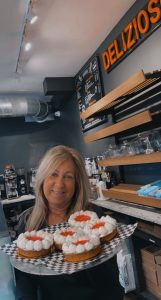 When the Weshner's opted to open Delizioso, they chose its location because they felt the neighborhood was calling for their type of eatery. Nothing else on those blocks offers Italian foods, homemade, made to order and using fresh, quality ingredients, so the customers are buying it. They're also loving the genuine joy of serving them that emanates from Lynn Weshner when they stop in.
"I'm still an active police officer, a detective," Weshner shares. "It's been my wife's passion to open something up. She commutes here every day."
The warmth of trusting the people you're purchasing from is also why Hamilton Jewelers believes it has lasted in Princeton for several decades.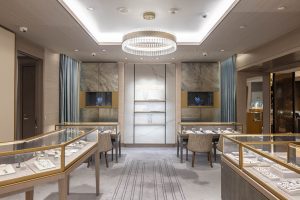 "The pendulum swings a lot but 10, 15, 20 years ago when online shopping started becoming a thing and big box retailers became more frequent, the pendulum swung too far. I think people realized pretty quickly there's a personalized aspect missing," Siegel recalls. "We have an important online business and we're happy to serve our clients wherever they need to be served, but the thing that's really great about working with a local, trusted retailer is that person is going to know you and know what you're needs are and be able to call you before your anniversary, or know your kids is graduating, and probably sees you out to dinner. I think that's what people are looking for when they make the decision to go out to a store."
Making most of their own jewelry, sourcing their own gemstones, minerals and metals allows Hamilton to create unique pieces, maintain its quality and still be competitive with pricing. Like Ficus, when the new home store was being built and then opening, Hamilton Home received a lot of support from its neighboring businesses whether it was helping to move recycling, or just a handshake welcoming them to the block. That's another part of the local, community aspect of Princeton.
"You have a guarantee someone is there for you by your side day in and day out. They're a member of your team and will do everything to help you be successful and grow," Kremer states.
The unique situation of a town that offers neighborly relationships, both customer and commercial, is propelling local ownership forward. It is what's keeping businesses here, inviting new ones and ensuring the community has and wants what it needs.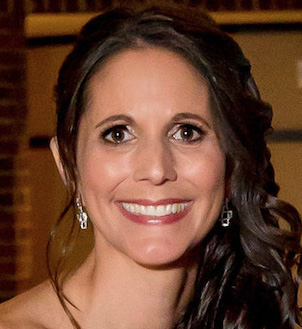 Lisa Jacknow spent years working in national and local news in and around New York City before moving to Princeton. Working as both a TV producer and news reporter, Lisa came to this area to focus on the local news of Mercer County at WZBN-TV. In recent years, she got immersed in the Princeton community by serving leadership roles at local schools in addition to volunteering for other local non-profits. In her free time, Lisa loves to spend time with her family, play tennis, sing and play the piano. A graduate of the S. I. Newhouse School of Public Communications at Syracuse University, Lisa was raised just north of Boston, Massachusetts but has lived in the tri-state area since college. She is excited to be Editor and head writer for Princeton Perspectives!