Uniquely Princeton: Opportunities That Make the Area Unlike Anywhere Else!
ISSUE #34 – December 15, 2022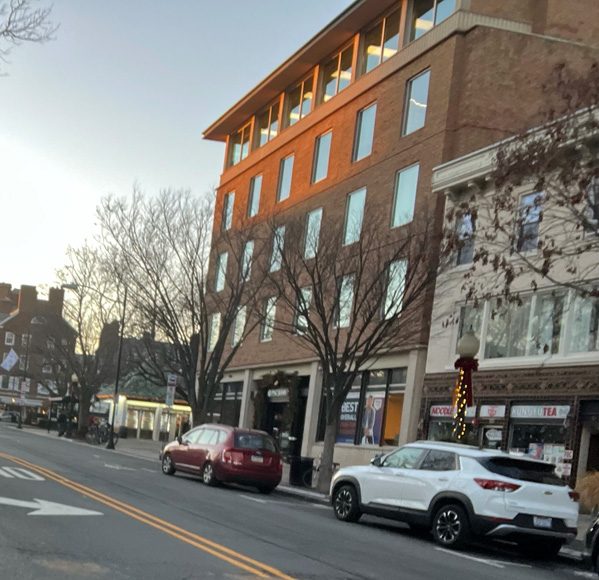 Sunday morning, I was driving through town, south on Nassau Street from Harrison towards 206. It's very peaceful at that time of day, which allows the beauty of the buildings and layout to really shine. In my normal days of hustle and bustle, there are few moments like that which remind me of the things that make Princeton stand out from other towns.
As we round out 2022, we wanted to pay tribute to the area we all call home, highlighting some of its specialness. We're calling this issue Uniquely Princeton: Opportunities That Make the Area Unlike Anywhere Else!, and it encompasses Princeton proper as well as local surrounding areas.
But first, we want to update you on some stories we've covered in the past, in Perspectives Revisited. Read below to learn about a recent bias incident in town and the latest efforts to keep New Jersey's historic sites alive.
Read more…
Perspectives Revisited
Are bias incidents on the rise once again? In May 2021 we shared information with you about biases based on race, religion and sexuality and how our community was responding to each in the article Bias incidents are on the Rise. What's it Like Here? in the issue Biases in our Hometown (May 2021). Now, as we close out 2022, statistics aren't yet compiled, but there is strong evidence that antisemitism is seeing an uptick once again. Parents of Princeton High and Princeton Middle School students told Princeton Perspectives that their children have mentioned recent occurrences of antisemitic commentary being spouted around school. Local synagogues were on high alert last month after the FBI warned of an unspecified threat and recently, at Princeton Middle School, an "alleged antisemitic threat related to violence against Jews and synagogues occurred during a conversation between two students who were sitting together at lunch," according to an email sent Monday to parents by Principal Jason Burr. It was stated that a teacher overheard the conversation, reported it and protocols are being followed. Though the incident has left students, families and other community members on edge, at Tuesday's Board of Education meeting, President Dafna Kendal confirmed to the Princeton community that the threat was not deemed to be credible, and reiterated there is no tolerance for hate in the schools.
To help attract visitors to historic sites, it is necessary to maintain and preserve the properties. In Nuisance or Necessity? Physical Changes You May Encounter Around Princeton (July 2022) we shared this plight in What is Needed to Make Princeton Battlefield an Historic Destination? Expanding and improving the Princeton Battlefield site had become improbable without needed state funding. In late November, $25 million in state funding was finally approved to better 10 Revolutionary War sites across NJ, allowing for this work to be completed prior to the 250th anniversary of the USA. Among the sites receiving funding are Princeton Battlefield, Battle Monument in Trenton, Old Barracks in Trenton, Washington Crossing State Park and Rockingham in Kingston. This investment in history is coming from federal funds received through the American Rescue Plan.
The Pulse of Princeton: What's your favorite feature of Princeton?