Mercer County's park system is often referred to as one of the county's true jewels, and with good reason. Our 7,500 acres of parkland accommodate a wide range of recreational opportunities for people of all ages and from all segments of our community.
We have more than 2 million visitors to our parks each year, and although usage peaks during the spring, summer and fall, I urge everyone to explore what our parks have to offer during the winter months. It's just as important to stay active when the weather gets cold, and our Park Commission has plenty of things to do to make that not only possible, but enjoyable. Although some activities require a fee, the miles of trails that traverse our parks are free for anyone to use from dawn to dusk.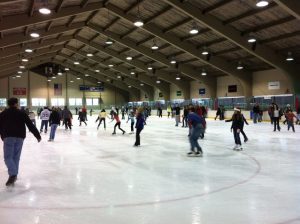 When it comes to recreation, one of our most popular wintertime destinations is the Ice Skating Center in Mercer County Park in West Windsor. Ice skating is fun, affordable and a great family activity. Our Skating Center – an outdoor rink pavilion connected to a heated indoor lounge area with comfortable seating, snack bar, skate rentals and more — offers daily public skating sessions for all ages as well as regularly scheduled time slots for adults and for seniors. If you haven't been on skates but want to give it a try, you can sign up for the "Learn to Skate" program. The Skating Center is also a terrific location for booking a birthday party or private gathering.
A short walk from the Skating Center in Mercer County Park is our Tennis Center, which in addition to 22 outdoor tennis courts features a six-court indoor facility. Another option there is pickleball, which can be played outdoors in cold weather. Sign up for lessons, or reserve a court to engage in some friendly competition.
The county's five exceptional public golf courses, including the recently acquired Hopewell Valley Golf Course, remain open throughout the winter, weather permitting. Visit the Mercer County Golf website for information on courses and booking tee times.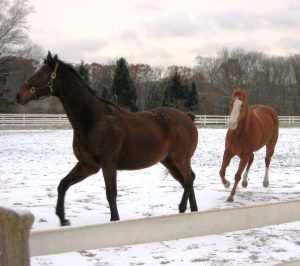 Another outdoor activity offered during the winter months is horseback riding, including the increasingly popular trail riding program for ages 12 and up, at the newly renovated Mercer County Stables, which sits on 243 acres in Hopewell Township, just up the road from Rosedale Park. The trail-riding season began in October and runs until mid-May. Previous riding experience isn't necessary to take a relaxing walk-only trail ride around the Mercer Stables property in Mercer Meadows. Reservations are required.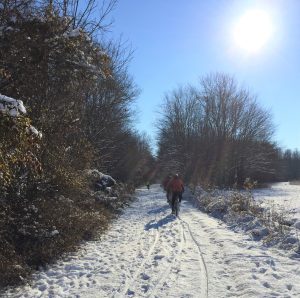 If you're looking for more-passive recreational opportunities, our parks feature both paved and natural marked trails that are ideal for hiking and biking through forests and fields. A portion of the Lawrence Hopewell Trail winds through the 1,600-acre Mercer Meadows in Hopewell and Lawrence townships, connecting with the Maidenhead Trail in Rosedale Park, the Curlis Trail at Mercer County Stables, just outside Curlis Woods, and the Twin Pines Trail in the Pole Farm District. Experience the varied trails in the 2,500-acre Mercer County Park, or through the Ted Stiles Preserve on Baldpate Mountain in Hopewell Township. And if there's snow on the ground, there's no need to stay home. Head out to a park, strap on a pair of snowshoes or cross-country skis, and enjoy some great scenery during your winter workout.
The Park Commission also offers fun, family-oriented educational programming when the weather's cold. At Howell Living History Farm, a 130-acre working farm in Hopewell Township that takes you back to the year 1900, winter offerings include the annual ice harvest in late January where visitors can help farmers cut ice and fill an ice house, and learn how ice was once used for fueling ice boxes, preserving perishables during transport and, of course, making ice cream. That's followed by maple sugaring programs in February where visitors can help farmers collect sap in the woods, watch tree-tapping demonstrations and make syrup in the sap house.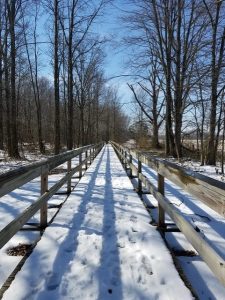 In addition, the Park Commission's Naturalist Department offers a variety of indoor and outdoor winter activities, such as guided nature walks at Mercer Meadows and winter waterfowl walks at Roebling Park, which is part of the Abbott Marshlands; programs at the Tulpehaking Nature Center that are provided in both English and Spanish; and much more. Information is available on the Park Commission's website. Visit www.mercercountyparks.org and click on "Nature Programs" at the top of the home page.
So, don't let a little wintry weather keep you from getting exercise, enjoying nature or learning something fun. Mercer County's parks await!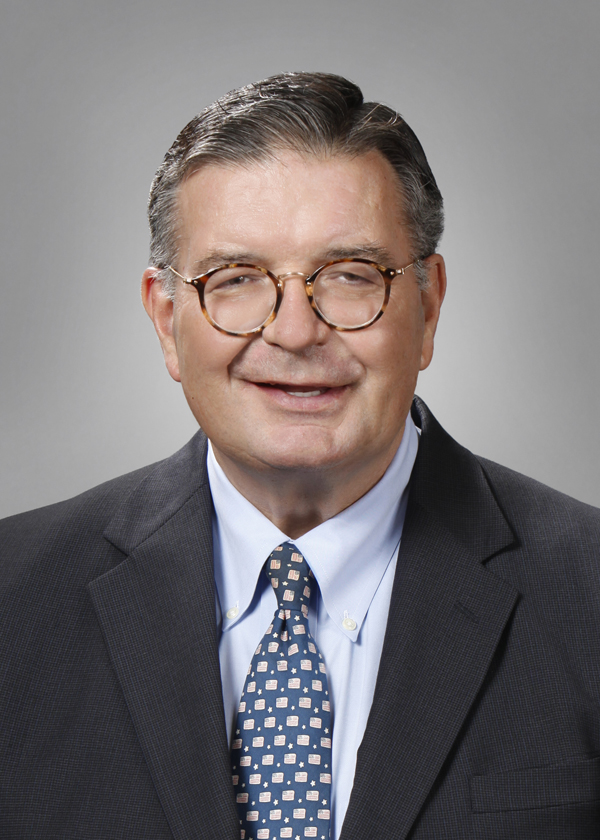 Brian M. Hughes was elected as County Executive in 2004. As part of his ongoing commitment to help make Mercer County a place where people want to live, he has worked to provide affordable year-round recreational opportunities that are easily accessible to all local populations, and to expand and diversify programs offered by the Mercer County Park Commission.
Mr. Hughes, the son of former Governor and Supreme Court Chief Justice Richard J. Hughes, has lived in Mercer County most of his life, in Trenton and Princeton. He is a graduate of Thomas Edison State College and lives in Princeton with his wife, Pamela Rago Hughes. His son, Sullivan, is a recent Princeton University graduate.