2022 is considered an "off" year for many political races, as there are no Presidential, U.S. Senatorial, or State Senate or Assembly contests on the ballot (with a couple of minor exceptions in other NJ districts). But that does not mean you should skip voting, as your choices will help shape the U.S. House of Representatives, county and municipal government and the school board. Trenton is voting for Mayor and its entire City Council, so "off" years can hold a lot of weight locally. Additionally, if you live in Robbinsville or Trenton there are local questions on the ballot to weigh in on as well.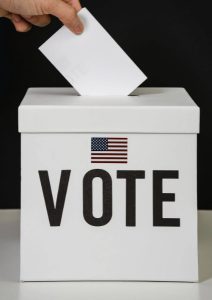 On November 8, 2022, the polls will be open providing an opportunity for you to cast your vote in the general election. Election day, which once stood as the only opportunity to have your voice heard, is now more symbolic than necessary, as voters will also have a chance to vote in person during early voting from October 29th through November 6th or to cast a Mail-in Ballot anytime until November 8th.
If you have recently moved or for another reason have not yet registered to vote in New Jersey, you still have a little time to do so. The deadline for voter registration is October 18th.
As we have for the past two years, Princeton Perspectives wants to help ensure that you are an informed voter. So, read on to find out where to vote, who is running and what each candidate stands for.
In an effort to allow voters a chance to vote when it is most convenient, *seven locations have been set up for the Early Voting Period and you have the ability to cast your vote in any of these locations (Note – there is some variation from last year and there is *again a location in Princeton this year):
*Princeton Shopping Center, 301 N. Harrison St., Princeton, NJ 
Mercer County Library – Hickory Corner Branch, 138 Hickory Corner Rd., East Windsor, NJ
Mercer County Office Park – 1440 Parkside Ave., Ewing, NJ 
Colonial Firehouse Company, 801 Kuser Rd., Hamilton, NJ
Mercer County Library – Lawrence Headquarters Branch, 2751 Brunswick Pike (at Darrah Lane), Lawrence, NJ
Pennington Fire Company, 120 Broemel Place, Pennington, NJ
Trenton Firehouse Headquarters, 244 Perry St., Trenton, NJ
*Edited 10/27/22, after new lease was obtained for a Princeton location.
These polling sites will be open October 29th – November 6th, Monday through Saturday, 10 a.m. to 8 p.m. and Sunday 10 a.m. to 6 p.m.
However, on election day there is only one polling site you are allowed to go to. You can look up your polling location at this link or check out the sample ballot you've received in the mail, which will clearly state where you are designated to vote. There are nine sites throughout Princeton, based on your residency location, so make sure you head to the correct one. You can vote at the polls November 8th from 6am-8pm.
Additionally, if you want to cast a Mail-In Ballot, it must be postmarked by November 8th. The deadline to apply for a Mail-In Ballot through the mail is November 1st, but you can go in person to apply until November 7th. Two drop box locations have been set up in Princeton, at the Princeton Municipal Building (400 Witherspoon St.) and at Princeton University Wawa/Dinky Station (on Alexander St.) with 17 other drop boxes located throughout Mercer County. You can see the full list here and they will also be printed on your ballot.
"The reason we offer three different ways to vote is because our Legislature and Governor passed laws expressly making it more convenient for citizens to exercise this important right to vote," shares Paula Sollami-Covello, Mercer County Clerk. "Voters can plan when to vote and determine which method works best for their schedule."
To be an educated voter, it's also good to know that there are two changes to the NJ elections this year.
Every voting district now has to print out the ballots, so there is more accurate reporting when results are tallied. Also, polls do not have to be closed for counting to begin. Five days before election day, the Mercer Board of Elections will be able to begin counting ballots which is anticipated to allow most votes to be tallied before the end of Election Night. All votes cast, whether through early voting, Mail-In, at the voting booth on election day or provisional ballot will be counted as long as the voter is registered and eligible. Votes that arrive by mail (postmarked by Nov. 8th) will be counted, until November 14th.
So, who will be on your ballot when you vote?
Princeton Council Candidates: Michele Pirone Lambros (D) and Mia Sacks (D)
There are two candidates vying for two open seats on Princeton Council, running for three-year terms on the six-member Council. Like last year, they are both running unopposed to join the all-Democrat Council, with no other parties present on the ticket. What is different this year is that both candidates are also incumbents. Your vote demonstrates support, but there is no minimum vote required for them to win.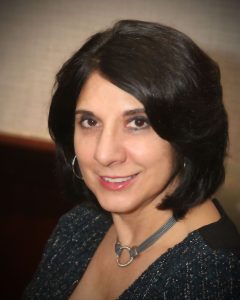 Michele Pirone Lambros is running for her second term on Council and maintaining socio-economic diversity remains her primary goal.
"As a second-generation Italian American, this loss strikes a chord with me personally and is the main reason I chose to run for Council and I have decided to seek a second term," shares Pirone Lambros. "In order to assure we maintain and support greater diversity in our town we need to eliminate exclusionary zoning practices, we need to build more affordable housing, and we need to have more middle-income housing – both rentals and for sale properties. There is no singular path forward that will have all the solutions, it must be a multi-pronged strategy of finding ways to incentivize smart growth development without increasing the financial burden on taxpayers."
Additionally, her focus on economic development and the commercial interests in town, she says, is also an effort to offset the residential tax burden. Pirone Lambros credits her work over the past few years towards helping local businesses.
"I spearheaded the COVID response to help support our small businesses. This work and the team building it engendered, culminated in the formation this year of a Special Improvement District for Princeton," Pirone Lambros explains. "Having the business community come together to fund their own self-help program will be transformative for our town and I am proud to be shepherding this effort which will be a milestone in our town's history."
Pirone Lambros has deep roots in Princeton, her grandfathers were some of the earliest Italian immigrants that came here from Pettoranello, working as stone masons and landscapers at Princeton University.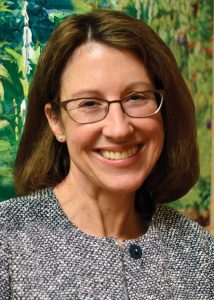 Mia Sacks is running for her second term on Council. She also has family roots in Princeton and hopes to continue expanding the socio-economic diversity of town to allow older residents to age-in-place and younger adults to afford and choose Princeton to raise their families. Sacks has been involved in many facets of municipal stewardship throughout her term including consolidating departments to streamline services, securing open space to expand Princeton's Emerald Necklace, storm water and sewer infrastructure updates and looking ahead as Council representative on both the Princeton Planning Board and Master Plan Steering Committee.
"We have convened a public process for comprehensive review of the town's Master Plan. An updated Plan, reflecting our residents' core values, will provide a much-needed guide for municipal decisionmakers as we navigate the impact of growth in Princeton and in the communities surrounding us," Sacks states.
In a second term, Sacks intends to continue working on the many issues that confront Princeton, and to do so in an engaged and prepared manner.
"Rather than coming to decisions with a preconceived agenda or notion of what is right, I have worked to keep an open mind and to spend many, many hours listening to Princeton residents with a variety of backgrounds and political perspectives," Sacks expresses. "I also spend a great deal of time absorbing relevant written material that residents send me to read and incorporate conversations with municipal staff and professional experts who may hold differing opinions, as well as elected officials in other towns facing similar issues."
Princeton Public Schools (PPS) Board of Education Candidates: Debbie Bronfeld, Susan Kanter, Dafna Kendal, Margarita "Rita" Rafalovsky and Lishian Lisa Wu
The 10-member Board of Education has three seats opening up in Princeton for 2023. Three incumbents are trying to keep their seats. Hoping to unseat them are newcomer Margarita "Rita" Rafalovksy and Lishian Lisa Wu, who has run for public office in the past. The terms are all for three years.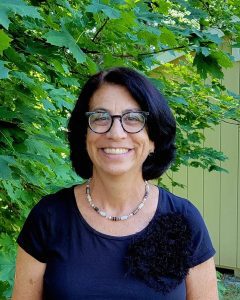 Debbie Bronfeld is seeking her third term on Princeton's Board of Education. She had two children go through Princeton Public Schools. With previous work experience in accounting, manufacturing and nonprofits, Bronfeld feels her experience on the Board will be a strong asset for the future.
"I have 6 years of hands-on experience and historical perspective from being a board member. I've served on Operations, Student Achievement, Personnel (chair) and Equity committees (co-chair) so I understand how the district functions," Bronfeld details. "My 6 years of experience provides history, content and guidance so that changes are not disruptive, and mistakes are not repeated. In January I will continue pushing for better Tenure review, accountability of staff, transparency, support services for students needs and safe and secure facilities."
Bronfeld was involved in hiring Superintendent Dr. Carole Kelley, a Supervisor of Elementary Education and other key staff as well as having a role in approving a 5-year contract with the teacher's union. The roof referendum, with construction now underway, was part of her efforts to keep the schools safe. She has also pushed for an earlier start to the budget process, a goal she hopes will prevent layoffs and keep retirees in Princeton. She says she is running for a third term to put students first and is an advocate for multi-tiered support for all learners.
"Moving forward, PPS must focus on supporting our special education, black, and brown students in creating more opportunities for them in general education and AP classes. PPS needs to implement more findings from the special education audit, including professional development for general education staff on how to read and implement student's IEPs, continue focusing on supporting all social and emotional needs of our students and staff and be sympathetic to home issues that students bring with them to school," says Bronfeld.
Susan Kanter is running for her second term on the Board. She has sent three children to Princeton Public Schools. After 20 years as VP of Operations for a multinational sales company, Susan retired and later joined the Board of Education in 2020, just 60 days before COVID restrictions and remote learning began.
"It took an engaged and well-functioning board to support the district through the many consequential decisions that needed to be made weekly and keep the focus on student learning/engagement and safety. I believe I contributed to allowing the board to maintain this focus. I have served on five committees during my first term, including my work as Co-Chair of Operations and a member of the Long-Range Planning team. The experience I gained ensuring our facilities are safe, maintained, sustainable and able to serve our community as we grow, while understanding the burden our taxpayers already feel, would make me a valuable member of the PPS School Board for the next three years."
Though Kanter is proud of the BOE's role in safely reopening schools, finalizing labor contracts and focusing on facility improvements/repairs, she feels there is still more work to be done.
"The Board is focused on expanding efforts to support the social emotional health of our students, implementing the findings of our special education review, implementing a new strategic plan that has measurable goals in improving areas of growth for the district and supporting the administration as it develops a long-term maintenance and facilities plan," Kanter adds.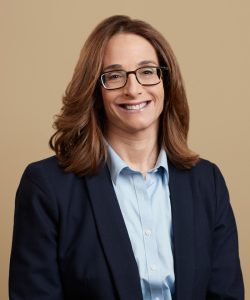 Dafna Kendal, currently serving as Board President, is running for her third non-consecutive term. She has one child that recently graduated from PPS, and another still attending Princeton High School. A practicing lawyer, Kendal believes her collaboration with other Board members helps get things done.
"I have had the privilege to represent our community for six years on the Board of Education. I have served on every BOE committee, and served in the role of vice president twice, and am currently serving in the role of BOE president. This experience has allowed me to develop a deep knowledge of how the district is run and what is needed to effect change."
Proud of the professionalism of the district's teachers, administrators and staff, she credits them with enabling the schools to provide an in person, safe and healthy learning environment throughout the 2021-2022 school year. Going forward, she sees that offering conversations with the community through Bagels with the Board and the Superintendent's library office hours as ways to engage and listen.
"Communication is getting better. The district has a Public Information Officer who does a great job posting information on the website, on social media, and sending emails to the PPS community. We are continually looking at ways to ensure that staff, parents, students and community members are informed," Kendal notes.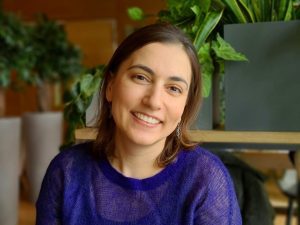 Margarita "Rita" Rafalovsky is running for her first term on the Board. She is the only candidate with children still in elementary school, with her youngest of two currently at Johnson Park Elementary. Rafalovsky is running for a seat because she aims to help ensure there is topnotch education at PPS, and she is concerned about where the district is headed.
"It seems strange to me that in a town like Princeton, our community and school leaders are not sensitive to the fact that PPS's education rankings have been regressing for years (for example, 490th in 2022 from 94th in 2009 in U.S. News)," notes Rafalovsky. "While rankings are not the 'final grade,' they are indicative of overall perceived quality. It's important to point out that our district's precipitous decline in test scores, especially since 2014 occurred despite the fact that our town's spend on education remains above most school systems in NJ and has continued to climb. On one hand, our district is admirably focused on improving equity, yet educational excellence – the greatest equalizer – has not been made explicit."
A first-generation immigrant from the former Soviet Union, Rafalovsky was raised in NY/NJ public schools. She believes her accomplishments and experience can benefit Princeton schools.
"I worked hard to achieve my American Dream and want to protect that opportunity for future generations. I've worked in the financial sector and in consulting for 16+ years. I'm a data-driven person and I believe good governance requires reliable data and measurable goals," Rafalovsky explains. "My personal journey, passion and professional background – in process re-engineering, building teams and new products – are valuable assets to the BOE and the PPS community at large."
Lishian Lisa Wu is running for her first term on the Board and has previously vied for a seat on Princeton Council (2018) and as Mercer County Executive (2019). Wu moved to the United States from Taiwan in the mid-70s to attend UCLA, and later raised three children as a single mother. She did not respond to our request for information/comments.
The Mercer County Board of Commissioners, the legislative branch of county government, has four candidates vying for 2 open seats. The 7-member Board is currently comprised of all Democrats, each serving three-year terms. One incumbent is running for re-election, the other three candidates would be new to the Board. The part-time role is for a three-year term.
Board of County Commissioners Candidates: Michael Chianese (R), Andrew Kotula (R), Cathleen Lewis (D) and Nina Melker (D)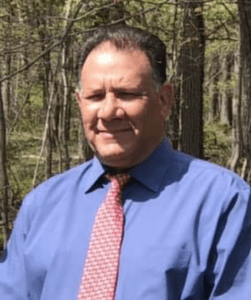 Michael Chianese is running for the second time to gain a seat on the Board of County Commissioners, hoping to add a conservative voice to county government.
"For over 2 decades the county has been under democratic rule, tax and spend with no transparency to the county residents," Chianese states. "I cannot express enough for the residents to wake up and educate themselves with real facts of what this party now stands for. The nation is in serious trouble if the Democrats continue to be in the majority on so many fronts, immigration, spending, law and order and many other issues. Change starts at the local levels."
Chianese believes Mercer County has not had fair and honest governance for 20 years and that his experience and desires to improve can make that happen.
"I have always advocated for the taxpayer and for honest and fair government," Chianese adds. "I worked at high levels of management within state government for over 35 years. I handled large projects and managed large budgets. I was also the fire commissioner for Mercerville Firehouse for almost 3 years. I understand state, municipal and county organizations."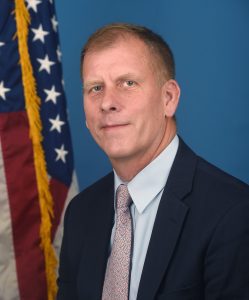 Andrew Kotula is running for a second time to Board of Commissioners to provide a different perspective in the county government.
"I have always believed that the best ideas come from debate, and it is very difficult to have debate when everyone in the room already agrees. After 20 years, it is time for Mercer to bring Republicans back to the table and give them a voice," explains Kotula. "The soaring cost of energy and food mean there is less money in the family budget, and we need a Commission that will consider these challenges to our Mercer County families and look for opportunities to reduce the county's budget so that our county's residents can keep more of their personal income."
Kotula grew up in Middlesex County, NJ and has lived in Mercer County for 22 years. He feels his private sector experience would be an asset to the County Commissioners.
"For the last 16 years I have run my own learning center and have been responsible for setting and working within a budget," expands Kotula. "As my company's revenue decreased, I have been asked multiple times to reset and reevaluate my budgets. Having a reduced budget meant looking for areas of opportunity to cut costs that would have minimal impact on the quality of learning that I provided. I plan to bring these honed budgeting skills to the Board of Commissioners looking for opportunities to reduce costs and maintain and improve the quality of life or our residents."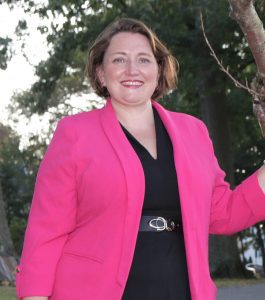 Cathleen Lewis is a first-time candidate for Board of Commissioners but is not new to local government. She has served on Lawrence Council for ten years (which included a two-year term as Mayor).
"I'm running to bring the same kind of thoughtful, progressive change to Mercer County that we have seen in Lawrence in the 10 years I've served on council. We have worked hard to create more sustainable programs, encourage small business growth and increase diversity throughout the township and in our government. We need to be doing the same thing on a county level," Lewis describes.
Lewis is interested in sharing her past experiences with the county. She currently works on a team that is shaping Electric Vehicle Policy in New Jersey and hopes to further educate people about different choices when it comes to transportation, whether it's EV, biking, walking or better public transportation. She is also interested in working to meet the needs of residents, through different communication channels, providing easier access to services and being more reachable.
"Partnerships and coalitions can improve services and save money. As a local elected official in Lawrence, I've spent the last decade building those relationships and understand the importance of working with our municipalities to better serve all our residents. I want to help encourage that type of collaboration at the county level," Lewis explains.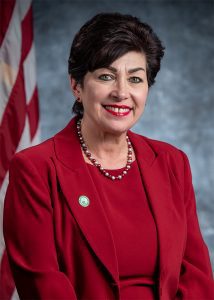 Nina Melker is running to retain her seat on the Board of Commissioners. Currently serving as its Chair, she is running for her second full term (she took over a vacated seat in 2018) to help continue the Board's work.
"I feel I have gained valuable insight and experience serving and helping the County navigate extraordinary circumstances through the pandemic," Melker details. "As an incumbent, I bring experience in dealing with County business. The budget is the primary responsibility of the Commissioner Board and as a banker, I bring expertise in finance which is critical in the budget process."
Melker is proud of the work she's done to keep taxes down in Mercer County. If re-elected, she has three main goals going forward.
"A, making sure we can maintain a responsible budget practice and continue to keep Mercer affordable for all our residents; B, I want to continue expanding our green initiatives and sustainable environmental policies; C, increase collaboration with our municipalities; and D, continue advocating for everyone in our community," Melker adds.
In 2022, there is one national race facing our area and that is for the U.S. House of Representatives. Mercer County municipalities are not all part of the same Congressional district. For example, Hamilton, Lawrence, East Windsor, Hightstown and Robbinsville have all become part of District 3 this year, which means those residents will be voting in the race between incumbent Andy Kim (D) and Republican challenger Bob Healy. Candidates Christopher Russomann (Libertarian) and Gregory M. Sobocinski (G-d Save America) are also vying for the seat. In Princeton, the District 12 seat has been held since 2015. Both races could help determine whether Democrats keep the House.
District 12 Congressional Candidates: Darius Mayfield (R), Bonnie Watson Coleman (D) and C. Lynn Genrich (Libertarian).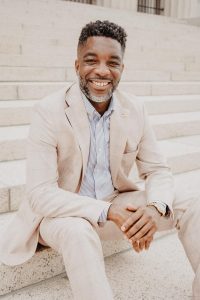 Darius Mayfield is running for his first term in Congress. Starting out in Section 8 Housing, Mayfield is proud of the success he's earned, becoming the youngest sales manager at a top 25 Auto Group in the US by age 17, and in 2019, becoming the first black general manager of the U.S.' third fastest growing auto group. He is running as a new voice in Congress, hoping to represent all people.
"My motto is 'Not Black. Not White. American.' I am for all people. I am for real unity, and I have lived real unity," Mayfield shares. "I have Republicans, Democrats, and Unaffiliated working on my campaign. I have knocked doors and speak to all parties on a daily basis. My campaign signs maybe the first ever Republican politician signs in Trenton. We receive calls daily from Democrats wanting to know more and how they can also receive lawn signs. My platform includes issues like criminal justice reform which is typically not a Republican platform. My top issues are securing economic equality, education, and national security. These issues all work together to provide safe communities and a future to look forward to."
With his goal of eliminating racial divides, Mayfield is a grassroots leader, who has refused to fund his campaign with donations from lobbyists and special interest groups.
"There will be a turnover in the house this year towards the Republican Party. Coleman will have no power in Congress. When I am elected, I can be a fair representation of the people," says Mayfield. "I bring a business background and a history of representation of producing results and breaking records. I also have extensive negotiation skills and an energy that will always get the job done. I can work with all people and bring sensible common-sense solutions that work for our communities."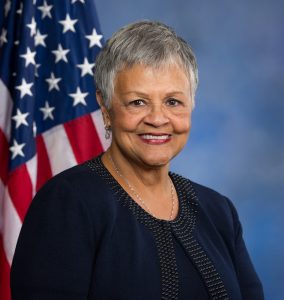 Bonnie Watson Coleman is running for her fifth term in Congress, she previously served eight terms in the NJ State Assembly. The first black woman to represent NJ, Watson Coleman has focused her efforts on progressive values. Most recently she has supported student loan relief, an assault weapons ban, marriage equality and urged a review to declassify marijuana. She did not respond to our request for comments.
C. Lynn Genrich is in her first race for Congress. A resident of Allentown, we were unable to reach Genrich for information or comments. According to its website, the NJ Libertarian party states it is "for small government, less taxes, individual rights and free market solutions to our nation's problems."
SUMMARY
It's a lot to consider, but hopefully the information above will help by familiarizing you with the candidates before you vote in the coming month.
Before you know it, the elections will be over. Remember, your elected officials are here to serve you, regardless of what party they represent or what party you align with. Whether your chosen candidate wins the role or not, you can participate and voice your thoughts and concerns to whomever takes office.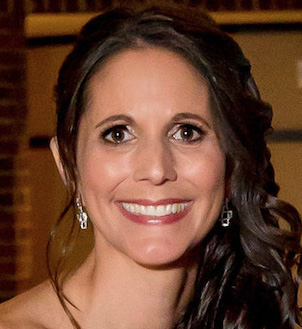 Lisa Jacknow spent years working in national and local news in and around New York City before moving to Princeton. Working as both a TV producer and news reporter, Lisa came to this area to focus on the local news of Mercer County at WZBN-TV. In recent years, she got immersed in the Princeton community by serving leadership roles at local schools in addition to volunteering for other local non-profits. In her free time, Lisa loves to spend time with her family, play tennis, sing and play the piano. A graduate of the S. I. Newhouse School of Public Communications at Syracuse University, Lisa was raised just north of Boston, Massachusetts but has lived in the tri-state area since college. She is excited to be Editor and head writer for Princeton Perspectives!