Princeton Happenings – What's Going on Now That May Impact You?
ISSUE #25 – March 15, 2022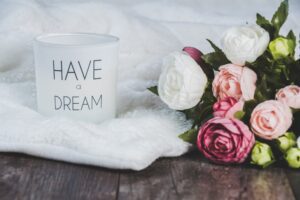 Happy Birthday, Princeton Perspectives! We had a dream to better inform our community and two years ago this week, Princeton Perspectives posted our first issue. We were hesitant, the country had just gone into lockdown- would anyone see it, would anyone read it? Turns out, launching then was the best decision because nearly everyone was home, so you not only saw it, but you read it. And we've been thankful that so many have been reading us ever since! As we mark our two-year anniversary, we look forward to continuing to share fun, meaningful and important local stories with you.
This issue is being written at a difficult time, because while we're now able to go out and about and re-start living our best lives, people in Ukraine are fleeing for theirs. We send our thoughts and support to all people struggling and suffering. It's hard to focus on local issues when that is going on abroad, but it's also important to recognize that while they may seem petty in comparison, things going on around Princeton – big and small – do affect you and your life today. It is okay to stay informed and aware of this community, too. Read more…
The Pulse of Princeton: What are your thoughts about the changes happening around Princeton?
Perspectives Revisited
In Issue #5, When the Dust Settles – How a Community Turns Awareness into Action (July 2020) we wrote about our police department's desire to have a better system of 2nd responders in the article The Municipal Reaction to Racism. Police Chief Nick Sutter, who led the Princeton Police Department (PPD) at the time, expressed that having crisis intervention personnel able to provide assistance to the person in need would be a great step forward. PPD now has that assistance through a partnership with Volunteers of America Delaware Valley (VOADV), which provides essential services and hopefully lasting solutions to people struggling with hardships including behavioral and mental health, homelessness, substance abuse, affordable housing and more. Dozens of referrals have already taken place.
In Issue #2, One Person, One Family, One Town- Our Roles in Sustainability (April 2020) we shared with you in the article My Biking Life… the joys bike riding can bring, the environmental benefits of biking and the opportunities for developing safer routes. To move biking initiatives forward, the NJ Department of Transportation recently announced the 2022 Bikeway Grant Program recipients, which aim to further promote biking as an alternate mode of transportation through the creation of dedicated bike paths. The grants will help fund the building and improvements on the Freedom Trail Bikeway in S. Brunswick, to connect the North Post Road and South Post Road bikeways in W. Windsor and to connect to Pulte Pathway in E. Windsor to the athletic league, high school and Airport Road crosswalk.