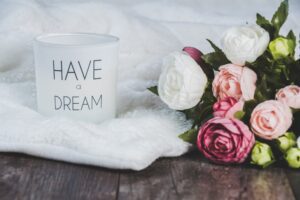 Happy Birthday, Princeton Perspectives! We had a dream to better inform our community and two years ago this week, Princeton Perspectives posted our first issue. We were hesitant, the country had just gone into lockdown- would anyone see it, would anyone read it? Turns out, launching then was the best decision because nearly everyone was home, so you not only saw it, but you read it. And we've been thankful that so many have been reading us ever since! As we mark our two-year anniversary, we look forward to continuing to share fun, meaningful and important local stories with you.
This issue is being written at a difficult time, because while we're now able to go out and about and re-start living our best lives, people in Ukraine are fleeing for theirs. We send our thoughts and support to all people struggling and suffering. It's hard to focus on local issues when that is going on abroad, but it's also important to recognize that while they may seem petty in comparison, things going on around Princeton – big and small – do affect you and your life today. It is okay to stay informed and aware of this community, too.
With that in mind, we bring you our March issue, Princeton Happenings – What's Going on Now That May Impact You? From the arts to health and business, people are thinking ahead with dreams of new and different things and it's always good to know what you may stumble upon, where Princeton is headed with decisions big and small and what this all could mean to you.
Each month we walk ask locals to share their perspectives on the topic we're discussing. What are people's thoughts about the changes happening around Princeton? Watch our Pulse of Princeton video below to see a variety of ideas.
Whether you agree that the construction brings about excitement of good things to come, or perhaps you feel it may all be too much, it's helpful to know what is taking place, when and where. This way you can plan ahead, accordingly. Enjoying Princeton in the Midst of Local Improvements shares the latest information about Princeton's projects.
One Princeton happening that brought people for years from all around NJ into Princeton was Communiversity. Since 2020, COVID has prevented it from taking place, and now there is something new. Through Different Venues, Art Will Always Be a Part of Princeton shares what the new idea is, when it will take place and how you can enjoy it.
To keep and expand our vibrant town, where people love to visit, eat, shop and take care of business, Princeton Town Council recently approved the creation of a SID. What is a SID and How Will it Benefit Princeton? clarifies those questions, how it came about and how it may impact you and the businesses you love.
Speaking of those you love, we all have our own perspectives on what it means to keep them safe in light of COVID. And this month has become a pivotal moment in the debate about masking, as NJ no longer mandates mask wearing in schools. One Princeton Community with More Than One View on Masking provides perspectives to help each of us create an understanding of why a person is or is not wearing a mask, so we can move forward with empathy.
Caring about others is an important part of society, and one of the topics we discuss in this month's Perspectives Revisited. Read on to find out more about a new police partnership to help our community. We also share the latest about biking expansion in our region, which can help everyone get outside and go.
Did a topic we covered strike a chord with you? Do you support something and want others to know? Princeton Perspectives is now accepting Letters to the Editor. Click here to share your thoughts with us and our readers.
We've moved the clocks ahead and spring will officially be here next week. Get out and enjoy the town and greater Princeton areas. And be sure to keep an eye on your inbox next month, as Princeton Perspectives shares more about what matters to Princeton.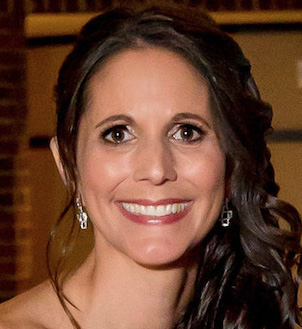 Lisa Jacknow spent years working in national and local news in and around New York City before moving to Princeton. Working as both a TV producer and news reporter, Lisa came to this area to focus on the local news of Mercer County at WZBN-TV. In recent years, she got immersed in the Princeton community by serving leadership roles at local schools in addition to volunteering for other local non-profits. In her free time, Lisa loves to spend time with her family, play tennis, sing and play the piano. A graduate of the S. I. Newhouse School of Public Communications at Syracuse University, Lisa was raised just north of Boston, Massachusetts but has lived in the tri-state area since college. She is excited to be Editor and head writer for Princeton Perspectives!