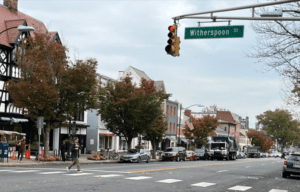 Mahatma Gandhi once said, "The future depends on what you do today." And with so many things going on in our lives and around Princeton, Princeton Perspectives sought to answer: Princeton's Leaders: Are They Creating a Better Tomorrow?
Maybe tomorrow COVID will be gone. Maybe it will be here to stay. Either way, experts are working daily to try and find a way for us to safely move forward. With an unprecedented number of cases in NJ, and soaring numbers right here in Princeton, how are you feeling? This month's Pulse of Princeton asks locals, now that it's 2022 – is COVID still halting your life or are you moving forward?
Moving forward, whether by foot, bicycle or in a vehicle comes with inherent risks. But what if you learned there may be an opportunity to virtually eliminate risk, reducing car accidents and preventing all serious injuries or deaths? That is the goal in Princeton, and you can read about the current state of vehicle vs. pedestrian accidents and how officials are looking to the future in Working to Ensure Roadways are Safe for All Who Use Them.
Cars not only move along roadways, but they also need a place to park. And in some areas of Princeton, finding a parking spot is far from easy. Princeton Permit Parking: Will Council Plan for Residents, Businesses or Both? explores the multi-year discussions and proposed solutions Council is considering so that certain roadways could better meet the needs of the community.
Community is what happens when people get to know each other and develop a mutual respect. It is something that's been very difficult to build when the pandemic has caused so much isolation. This has been particularly evident for kids and schools. In A Rise in School Incidents Prompts Parent Inquiries and Administrative Action we share the story of one local school and the efforts being made despite COVIDs inevitable effects.
Will it ever leave? Can we ever get on with our lives? COVID seems to be a part of every decision throughout every day. But there are people working to help us through and some of the work could rely on resetting your perspective. Read Vaccines, Boosters, COVID – Learning to Accept our New Normal for some expert advice from one of Princeton's top docs.
If that can't make you think differently, maybe our Perspectives Revisited can. This issue offers updates on two of our previous stories, both of which demonstrate how the future is being affected by changes of today.
I also want you to know that YOUR perspective is valuable and that's why we're expanding our Perspectives Revisited to include a Letter to the Editor. Whether you have a thought to share about something we're covering in this issue or with regards to anything we've covered since March 2020 – please use this link to send your letter so we can share it with our readers.
I need your help for our February issue, too. I'm compiling some of the most romantic spots around Princeton, and I want to hear from you! Please email me here with a local spot where you proposed, your favorite place to have a date, your ideal active couple's activity and more. Be sure to include lots of details so we can share it with our readers (you can submit anonymously or by name)!
Since it's our first issue of 2022 I want to wish you all a very happy new year. And our February issue will post the day after Valentine's Day, so let this be my wish that you either show yourself some love or share your love with others in a special way this year!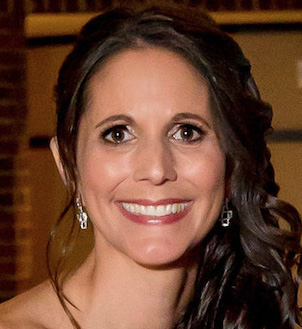 Lisa Jacknow spent years working in national and local news in and around New York City before moving to Princeton. Working as both a TV producer and news reporter, Lisa came to this area to focus on the local news of Mercer County at WZBN-TV. In recent years, she got immersed in the Princeton community by serving leadership roles at local schools in addition to volunteering for other local non-profits. In her free time, Lisa loves to spend time with her family, play tennis, sing and play the piano. A graduate of the S. I. Newhouse School of Public Communications at Syracuse University, Lisa was raised just north of Boston, Massachusetts but has lived in the tri-state area since college. She is excited to be Editor and head writer for Princeton Perspectives!