When we cast our ballots last November, we weren't just picking names on a list. We were choosing candidates that we hoped would represent our needs and wishes. It's that way for every election. Yet, sometimes, your choices win, and sometimes they don't. Either way, they still represent you and their actions and decisions have impact.
In this month's issue of Princeton Perspectives, Politics: From the White House to Princeton, we aim to help you understand what our representatives at all levels of government are doing as we start 2021, and how you may be affected.
This is our town, but will the new Mayor and Council take hold of the matters most important to you? There's no video segment in this month's Pulse of Princeton because we want you all to take our poll so we can let them know where your priorities lie. Cast your vote then check the results now.
At the national level, President Biden is nearly one month into his term of office. He has made promises, instituted plans and begun his agenda. Big picture is important, but what happens when his measures reach your home or your wallet? In Biden's Plan and its Impact Here in Princeton, our guest writer breaks down some of the proposals and what you should be prepared for.
News from the Biden camp makes headlines. But did you know there are 3 levels of government between your house and the White House, legislating and making decisions that could affect you or someone you love? From Trenton to Princeton, 2021 Legislation explains what your state, county and municipal representatives have been legislating so far in 2021. From COVID to cardiac care, there is a lot at stake for you to understand.
And leading the way in Princeton is Mayor Mark Freda. He may be new to this office, but he's not new to town or to the many facets that comprise it. What is his agenda as he's kicked off his four-year term? Read Princeton has a New Mayor in Town to find out.
One of the special parts of our town is its international nature. It brings about culture and trends, diversity and more. As immigration has come under the microscope in recent years and changes are expected under Biden, a Rider University Professor shares her viewpoint on what's to come in Perspective: The Local Effects of Immigration Reform.
We always try to keep you up to date on stories we've covered in previous issues. Perspectives Revisited has the latest, at the bottom of the site. Don't forget to scroll down!
Next month is a very special month for us at Princeton Perspectives. It's our one-year anniversary! Time has surely flown and we couldn't have had such a successful year without your loyal readership! We've seen nearly 75% growth since we launched! Please help us continue to grow by sharing our magazine with friends and family! They can sign up to receive our next issue in their inbox by clicking here!
As March is not just our anniversary but also that of this terrible pandemic, Princeton Perspectives will offer a fully encompassing view of Princeton and COVID, a year in.
We hope you are staying healthy, safe and warm in these tumultuous times!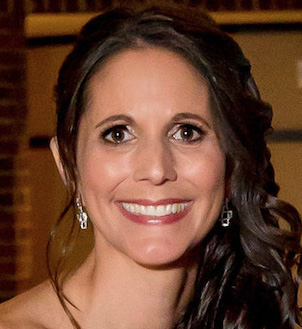 Lisa Jacknow spent years working in national and local news in and around New York City before moving to Princeton. Working as both a TV producer and news reporter, Lisa came to this area to focus on the local news of Mercer County at WZBN-TV. In recent years, she got immersed in the Princeton community by serving leadership roles at local schools in addition to volunteering for other local non-profits. In her free time, Lisa loves to spend time with her family, play tennis, sing and play the piano. A graduate of the S. I. Newhouse School of Public Communications at Syracuse University, Lisa was raised just north of Boston, Massachusetts but has lived in the tri-state area since college. She is excited to be Editor and head writer for Princeton Perspectives!