Nature and Nurture: Princeton's Resources and Historical Opportunities
ISSUE #36 – February 15, 2023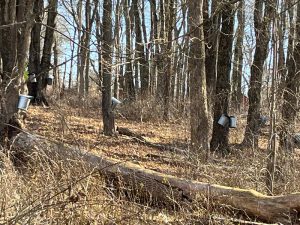 It's hard to live in the Princeton area and not be aware there is a lot of history around, but have your ever realized to what extent it influenced the things we have today? Similarly, we all know of New Jersey as the Garden State, but were you aware that there is so much that we can gleam naturally from the land around us?
In this February issue of Princeton Perspectives, Nature and Nurture: Princeton's Resources and Historical Opportunities we share stories and information to help you fully appreciate what is available all around.
What is your favorite local natural or historical feature? That is what we asked locals this month in our Pulse of Princeton. Many have a favorite or two and perhaps their responses will inspire you. Watch the video below for more.  Read more…
The Pulse of Princeton: What is your favorite local natural or historical feature?
Perspectives Revisited
History is on the move! In Uniquely Princeton: Opportunities That Make the Area Unlike Anywhere Else (December 2022) we detailed an historic area in the article Prospect Avenue – A Princeton Street with a Distinguished History, Bright Future. We shared about the people and experiences that took place on that street, including the Eating Clubs, such as Court Club, which was housed in 91 Prospect. Right now, Princeton University is in the midst of relocating that house across the street, part of an agreement with the community to maintain this historic building while making room for the construction of a new University complex and school. Prospect Avenue, from Olden Street to Murray Place is expected to remain closed to pedestrian and vehicle traffic until February 28th.
While progress is being made in Princeton, lawsuits may hold up development in West Windsor. In Nuisance or a Necessity? Physical Changes You May Encounter Around Princeton (July 2022) the article Are There More Trucks and Traffic Coming at You From Every Direction shared information about Bridge Point 8, a new warehouse complex on Quakerbridge Road that was approved by the West Windsor Planning Board last June. In January, two West Windsor residents filed a lawsuit against the planning board, township and the property owner stating the approval was unreasonable and unlawful. The plan has yet to be approved by the Department of Transportation.